Leonardo Jerusalem Hotel
★★★★
Saint George Street 9, Jerusalem, Jerusalem
The Leonardo Jerusalem hotel, Four Stars Plus Hotel Rating, is within walking distance of all the incredible historical and religiously significant sites of the Old City. Guests can expect a warm welcome plus a wealth of superior amenities and spacious accommodation options in a hotel which offers an authentic Jerusalem experience. Located just outside the city center near St. George's Cathedral, the hotel, 4 Stars Plus hotel, is minutes from the city's fabled attractions, including the Church of the Holy Sepulchre and the Dome of the Rock, and situated right next to main transport links including the light railway. The hotel is also located on a direct route out of the city, with fast access towards Jericho and the Dead Sea. Guests on a sightseeing vacation or pilgrimage will feel right at home in the hotel's warm, welcoming atmosphere, backed up by delicious meals and attentive service – the perfect base for those keen to see the city sites and experience a true flavor of Jerusalem life. The convenient hotel location coupled with superb event facilities also makes the Leonardo Jerusalem Hotel the hotel of choice for hosting a business meeting. Guests can enjoy attractive views from spacious rooms and suites, and there Is a range of services designed for observant guests. There's also plenty of welcome facilities for a relaxing family break too with an onsite kids' club to keep all age groups amused. Older guests can access a range of spa treatments to rejuvenate mind and body during a stay. Leonardo Jerusalem has been awarded a Four Stars Plus Hotel (rating) under the Israeli Ministry of Tourism grading scheme.
עוד על המלון
סגור
Rooms Leonardo Jerusalem Hotel
Accessible Room
Pleasant rooms for families, offering
city views, TV, tea and coffee making kit,
wide access doorway, shower and more.
Executive Suite
The Executive Suite features a luxury spacious living room, a kitchen, a large bathroom with a shower, plus a balcony with pool view. Suite's size: 65 sqm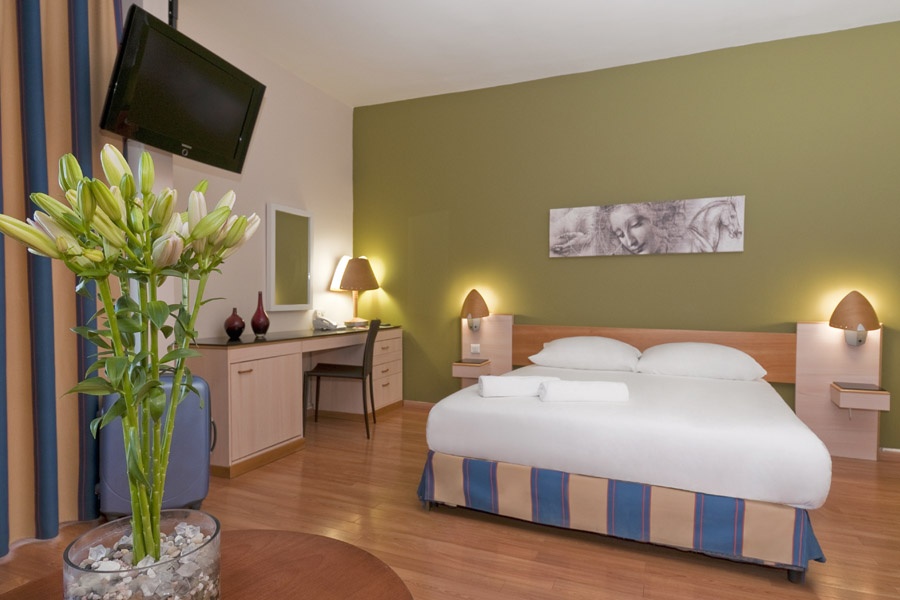 Family Room
These extra spacious rooms are perfect for a larger family, featuring versatile sleeping arrangements and a host of welcome facilities to keep occupants refreshed and entertained.
27 Sqm

5 Guests
Superior Balcony Room
These attractive well-designed rooms feature a private balcony and a host of welcome facilities, both for entertainment and refreshment. Twin beds can be reserved in advance. Read less

22 Sqm

3 Guests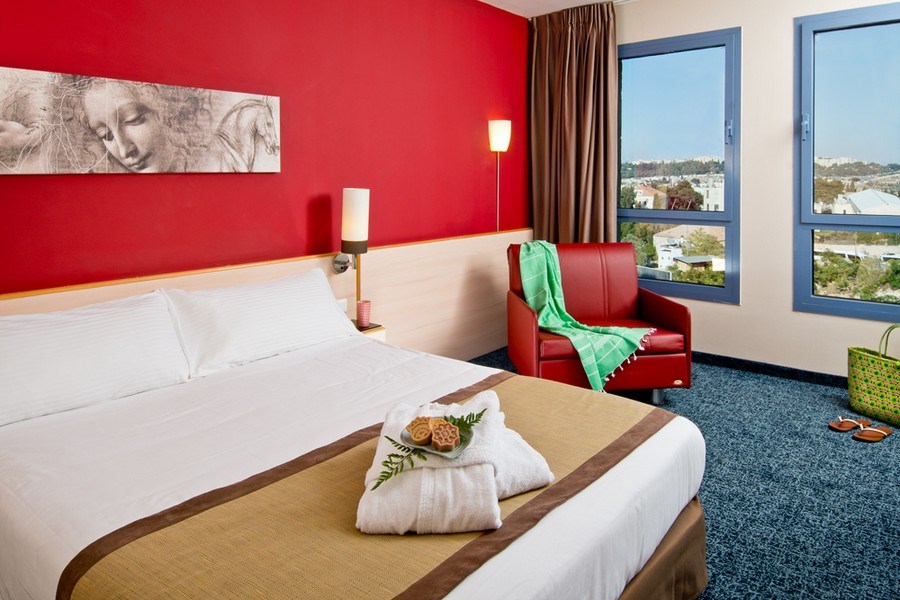 Superior Room
Superior rooms offer plenty of space along with an array of superior amenities, while the inclusion of a pull-out couch provides extra sleeping space. There's the option to make refreshments as well as enjoy in-room entertainment.
22 Sqm

3 Guests
reviews Leonardo Jerusalem Hotel
צופית כהן גינדי (9)
2022-07-08
מבחינת האוכל היה חסר קצת שקשוקה פשטידות קישים משהו חם... מבחינת החדר והשירוח הכללי היה מצויין
צוריאל בנימין (9)
2022-06-24
1. חדרים מאוד מיושנים. צריך דחוף לרענן ולשפץ אותם (כתוצאה מכך יש גם הרבה בלאי) ועל כך לא ממליץ ללכת לשם עד שיעשו שיפוץ במיוחד חדרי האמבט והשירותים, מאוד מיושן עם המון בלאי.\n2. בריכה נפתחת רק ב-10.\n3. בחדר כושר יש כמות נכבדה של מתקנים לא תקינים.\n4. גיוון רב בארוחה אבל אין משהו מפתיע, למשל ניתן להכין בוריק, מאכלים אישיים וכו\\\'.\n\nסה\\\'\\\'כ חוויה טובה.