Hotel Eldan
24 King David St , Jerusalem
Set in a streamlined stone building, this polished hotel is 1 km from the Church of the Holy Sepulchre, and 2 km from both the Western Wall and the Dome of the Rock. Decorated in neutral tones, the understated rooms provide free Wi-Fi, flat-screen TVs and city views, as well as safes, minifridges, and tea and coffeemakers. A breakfast buffet, served in an airy dining area featuring arched windows, and parking are complimentary. There's also a lobby lounge, and a terrace with shaded seating.
rooms

Standard room
A standard room features a small double bed (55 inch wide), a minibar and cable TV.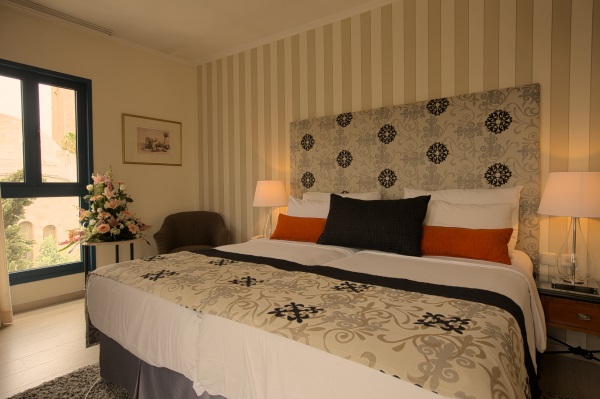 Superior Room
This room has cable TV, air conditioning, minibar, double or twin beds.
Coffee maker, safe, telephone, free Wi-Fi.
Hotel Services
Dining Room
Events Hall
Boutique Hotel
Free WiFi
WiFi in the Rooms
יורם בן חמו (4)
2021-10-16
מלון ברמה ירודה.אוכל לא טרי ולא מגוון.לחמניות בארוחת בוקר יבשות ולא טריות.הדבר הכי טוב במלון זו המקלחת והמיקום.כמובן שלא אחזור ולא אמליץ על המלון. אין תמורה למחיר.
יורם בן חמו (4)
2021-10-16
מלון ברמה ירודה.
דניז בוסקילה (8)
2021-09-12