Shizen, Boutique Resort and Spa Herzelia
Ramat Yam St 60, Hertsliya, 46851, Hertsliya
The Shizen & Spa Resort, located on the scenic Herzliya Pituach beachfront, is a fusion of refined luxury, tranquility and intimacy - all captured in the unique spirit of the Far East. At the heart of Shizen is a unique concept, the first of its kind in Israel, which aims solely to impart a sense of comfort and serenity. The focus is on the smallest details, those that transform a stay at the spa resort into an intimate and unforgettable experience. Shizen & Spa Resort Herzliya offers 40 elegant, spacious rooms, designed in the Japanese style with authentic furniture, for a truly enchanting stay. You can begin each day basking in the magnificent view of the sea from your bed. For complete relaxation, you are invited to an extraordinary spa experience in one of The Shizen Spa's 16 treatment rooms. The Spa offers a wide variety of massages and treatments, both new and traditional from the far East. Shizen Spa also offers an indoor pool, wet and dry saunas, a pampering Jacuzzi, gym, and a variety of classes, including aerobics, yoga and Pilates as well as lectures. Guests also enjoy an outdoor pool and direct access to the beach during the warm season. The hotel is for adult only,and is a part of the Daniel Herzliya hotel.The Spa and the Shizen hotel are for adults only but the outdoor pool and the restaurants are at the disposition of both hotel's guests.
rooms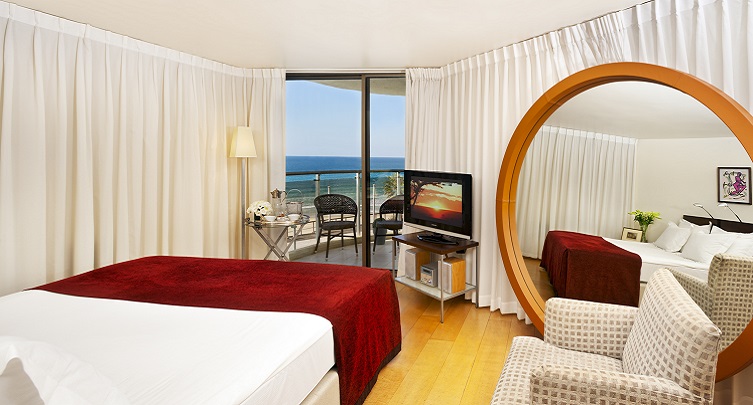 Zen Room with Balcony
Zen Rooms have a balcony overlooking the beautiful mediterranean sea. Each room includes a bath, mini-bar, hairdryer, safe, TV, air-conditioning, Internet connection, coffee corner, desk and telephone. In addition, each room contains incense and aromatic oils, while soft robes await guests, to ease them into the mellow atmosphere.

reviews Shizen, Boutique Resort and Spa Herzelia
Uriel Spezensky (8)
2019-10-19
ליאת בוזגלו (8)
2019-10-12
שמחה ליבוביץ (8)
1983-10-16
אורית קנטור (8)
1983-10-16