Leonardo Plaza Ashdod Hotel
1 Yam HaTichon Blvd Ashdod, Israel, Ashdod
The 4 Stars Plus Hotel, Leonardo Plaza Ashdod hotel, is situated in the south of Israel next to fabulous white sands, perfect for fun beach and water-based activities. The thoughtfully-designed rooms are generously sized and offer a full range of welcome amenities for the ultimate in comfort during a stay. Many rooms feature stunning sea views, and entertainment options providing the perfect opportunity to enjoy sociable downtime. And, while children have a variety of exciting activities geared especially to them, grown-ups can head to Fattal Hotel's signature exclusive spa and indulge in exquisite treatments, or enjoy an energizing workout in the onsite gym. Food-lovers will appreciate the mouth-watering selection of dishes on offer in the Leonardo Plaza Ashdod hotel's restaurants, with meals based on the freshest of ingredients. Business travelers are not forgotten either at the Leonardo Plaza Ashdod, Four Stars Plus Hotel Rating, with a private business lounge to relax in, while the hotel's impressive meeting spaces can cater for all types of conferences and events. Leonardo Plaza Ashdod has been awarded a Four Stars Plus Hotel (rating) under the Israeli Ministry of Tourism grading scheme.
rooms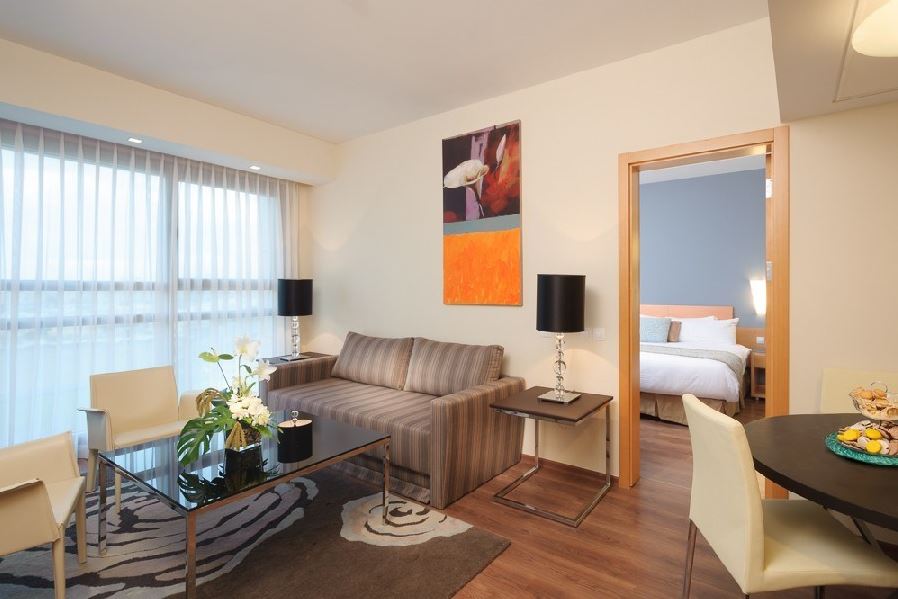 Club Suite
These luxury suites for couples are located on the 12th floor of the hotel facing the sea and the pool. Guests in the suite have free access to the business lounge and the hotel spa. The Club Suites include a spacious bathroom with a shower and bath, two toilets, a spacious lounge and luxurious bedroom, an espresso machine and VIP gifts.

Please note: on Fridays Business Traklin will close at 16:00 and regular scheduled activities resume on Sunday.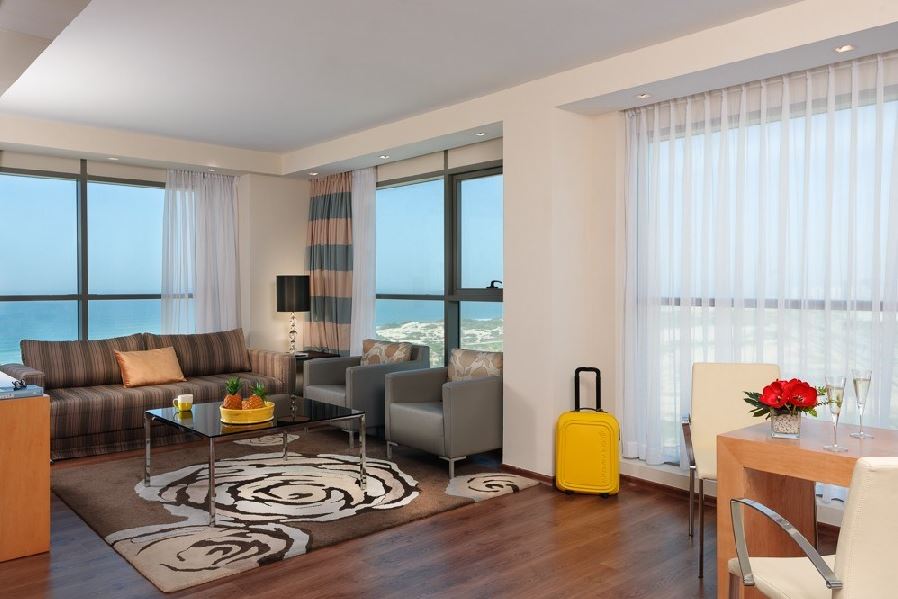 Presidential Suite
Situated on the 12th floor of the hotel, the Presidential Suite offers an exceptional range of perks for a truly exclusive vacation. Enjoy a living room with panoramic views of the Mediterranean Sea; a spacious work station; a dining area with Nespresso machine and guest bathroom; and a master bedroom, complete with ensuite bathroom featuring two sinks and a shower. Guests staying at the Presidential Suite can make use of the business lounge and spa free of charge.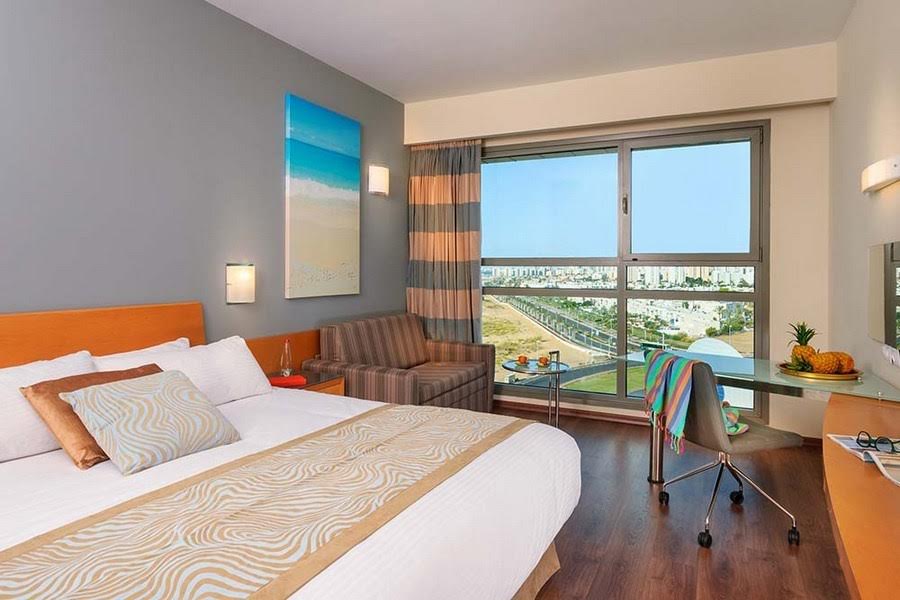 Grand Executive Rooms on high floors
Rooms can comfortably accommodate up to three adults, courtesy of the luxury sofa bed. Guests benefit from a host of welcome amenities and can enjoy sea-facing views. Read less
Max Occupancy
Max Occupancy
4 Guests
Room Size
Room Size
27 Sqm
Amenities
Mini-bar Bathroom Air Conditioning Hair Dryer Folding sofa Television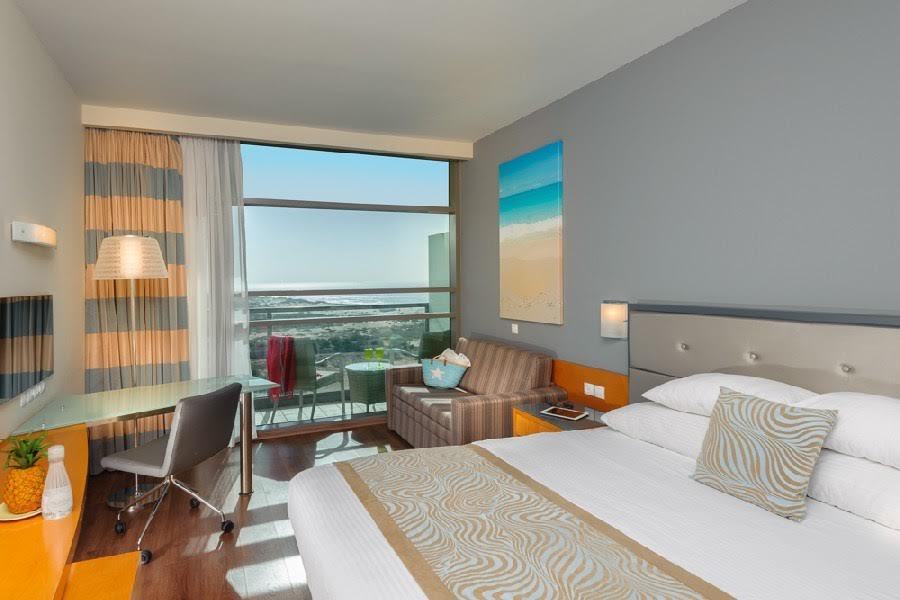 Club Rooms with Balcony
Two adults and one child can be accommodated in these well-appointed rooms which feature fabulous sea views. Guests benefit from a range of luxury facilities and benefit from free access to Fattal Hotels Business Lounge. Read less
Max Occupancy
Max Occupancy
3 Guests
Room Size
Room Size
22 Sqm
Amenities
Mini-bar 2 folding sofas Free Wi-Fi Bathroom Air Conditioning Hair Dryer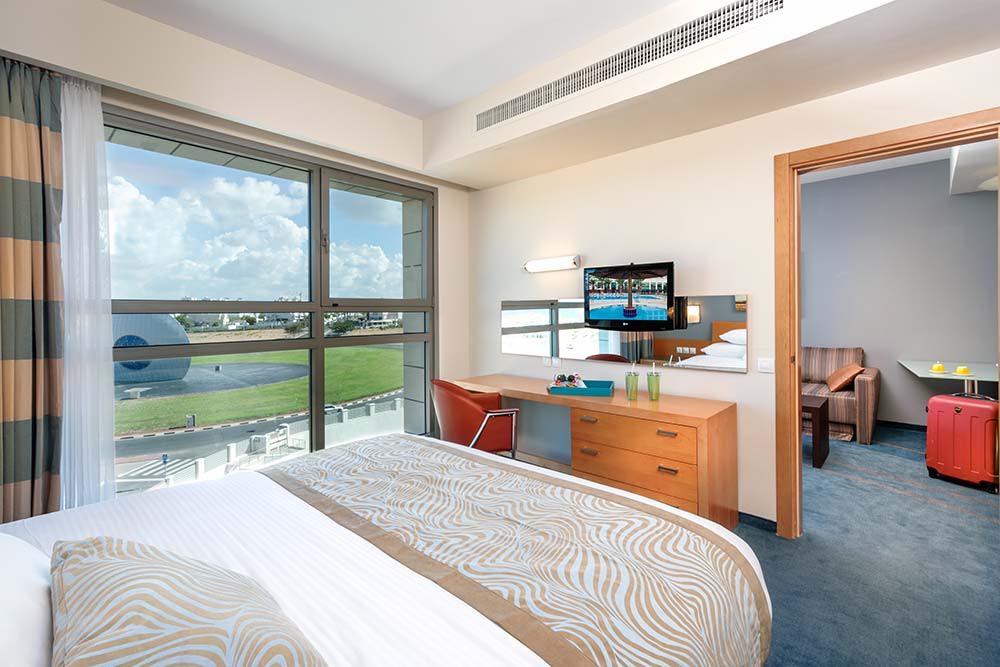 Junior Suites
With plenty of space for up to three adults, or couple with two children, these suites are a top grade accommodation option, offering wide sea views and a separate bedroom, plus range of luxury amenities. Read less
Max Occupancy
Max Occupancy
4 Guests
Room Size
Room Size
39 Sqm
Amenities
Mini-bar Free Wi-Fi Bathroom Air Conditioning Hair Dryer Folding sofa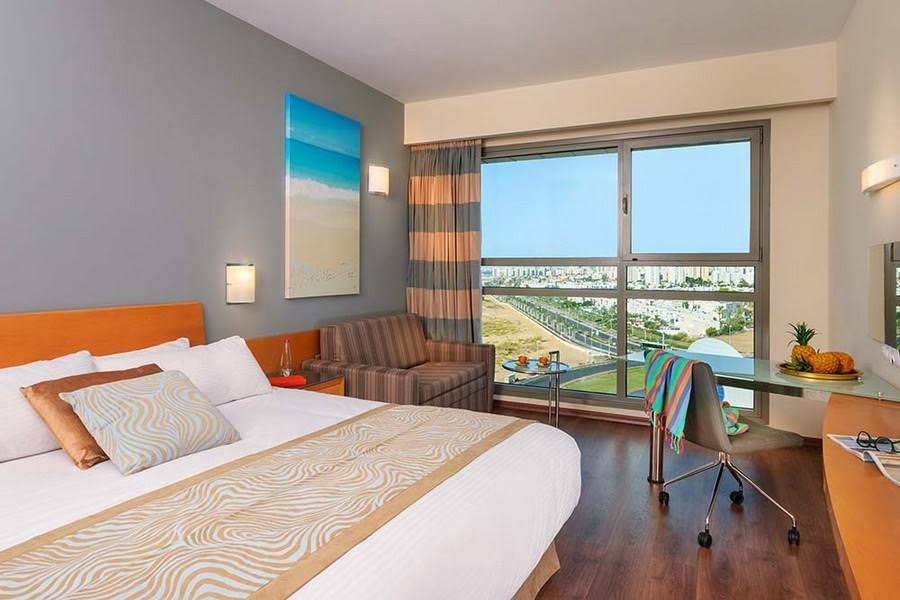 Executive Rooms
These stylish room benefit from recent upgrades and offer a variety of luxury amenities and ample room for two adults and one child, perfect for business and leisure.
Max Occupancy
Max Occupancy
3 Guests
Room Size
Room Size
24 Sqm
Amenities
Mini-bar Free Wi-Fi Bathroom Air Conditioning Hair Dryer Folding sofa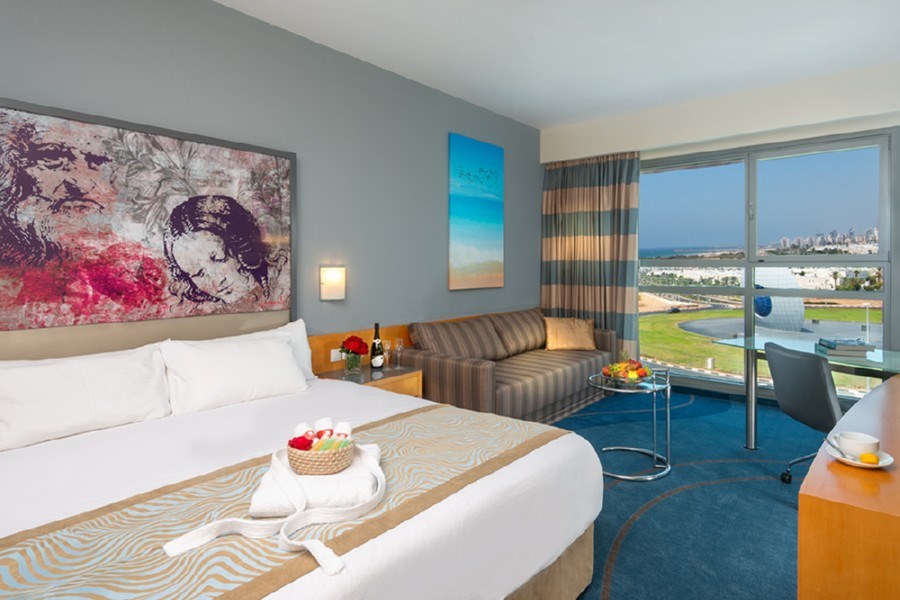 Deluxe Grand Room
Suitable for up to two adults and two children or three adults sharing, these rooms offer plenty of space for work and play, as well as a range of superior amenities.
Max Occupancy
Max Occupancy
4 Guests
Room Size
Room Size
27 Sqm
Amenities
Mini-bar Free Wi-Fi Bathroom Air Conditioning Hair Dryer Folding sofa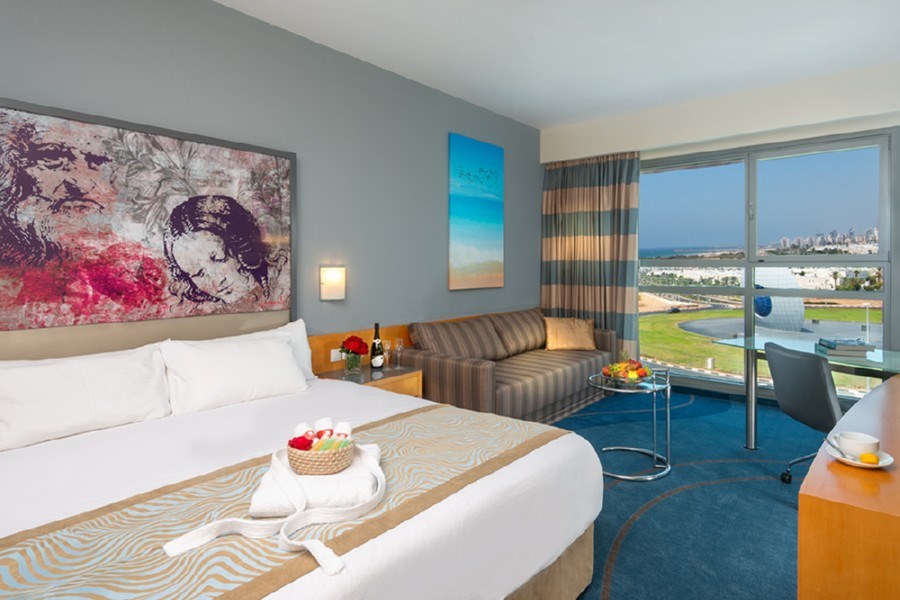 Deluxe Room
The ideal base for a comfortable family break, these sea-facing spacious rooms are located on floors 3 to 9 and offer a multitude of conveniences and plenty in the form of in-room entertainment.
Max Occupancy
Max Occupancy
3 Guests
Room Size
Room Size
24 Sqm
Amenities
Mini-bar Free Wi-Fi Bathroom Safe Air Conditioning Folding sofa