Saded Boutique hotel - Olive
Arlozerov 55 steert, Artist' colony, Safed Israel , Safed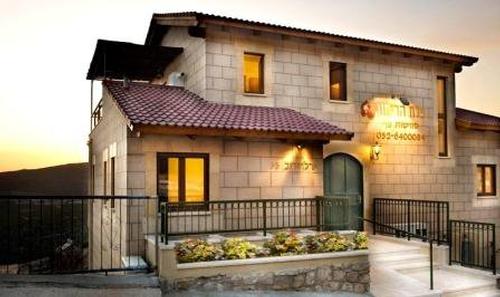 A romantic suite hotel located at the Artist Quarter in Safed.
The Safed Olive Hotel is situated in the midst of breathtaking views of the Upper Galilee offering an intimate atmosphere and beautifully designed modern suites and zimmers.
Nearby are the attractions and special sites of universally famous Safed renowned for its spiritual, magnetizing atmosphere.
Once in Safed, it is easy to fall in love with it. From the tombs of the just and the Artist Quarter to the ancient city and old-style neighborhoods,
this city is surrounded by green forests and clear air that enters deep into your lungs.
Blending with the hypnotizing setting of the city Safed Olive Hotel offers a luxurious hosting experience for lovers and couples that seek high-standard vacation without missing out on a perfect atmosphere, landscape and treats, and a selection of hikes, activities and attractions that complete the experience and are perfect fit to everyone.
rooms
Suite-pelach harimon

The Pelach Harimon four Junior Suites are a more than comfortable 50 sq.m. each, with a spacious living area, comfy seating, TV, well equipped kitchenette and dining area, bedroom, bathroom with large Jacuzzi, and balcony with breathtaking views Suitable for 3 adults. Each suite has a different color design.

Suite with balcony

Suite 60 square meters in size, and abundance Spacious Jacuzzi bathroom, and bed with high padded backrest and a balcony overlooking Safed.
Map
back to results
close map