Leonardo Privilege Eilat
North Beach, Eilat, Israel, Eilat
Guests at the Leonardo Privilege Eilat All Inclusive can look forward to an exceptional culinary experience, plus a fun-packed program of activities and entertainment as part of a superb all inclusive package. The hotel's location, just minutes from beautiful beaches, plus its focus on delighting food lovers, with a variety of delicious daily meals, and high quality light bites and beverages on offer throughout the day and night, provide the basis for an unforgettable family vacation. The Leonardo Privilege Eilat All Inclusive is ideally placed for families in search of an idyllic beach vacation, with pristine white sands and a lively promenade just minutes from the hotel. As part of their all inclusive holiday guests can look forward to three delicious daily meals accompanied by top quality house wine. There's also the option to enjoy an alcoholic or non-alcoholic drink throughout the day from the lobby bar, as well as sip branded wines, beers and spirits in the hotel's late afternoon Happy Hour. When things get hot, the poolside bar is open providing a host of refreshing options including fruit shakes to cool things down. Guests can also enjoy a convivial drink accompanied by lively entertainment in the hotel's Sports Bar where international sports events are shown on the big screen.
rooms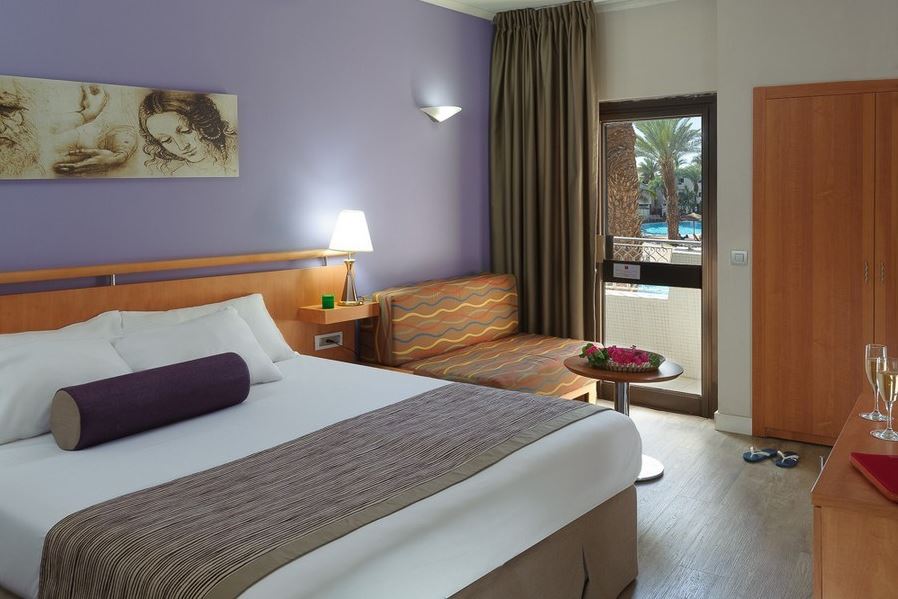 Superior Family Room (Pool View)
Guests can enjoy attractive pool views from a private standing balcony, as well as take advantage of host Read more
Room Size
17 Sqm
Max Occupancy
3 Guests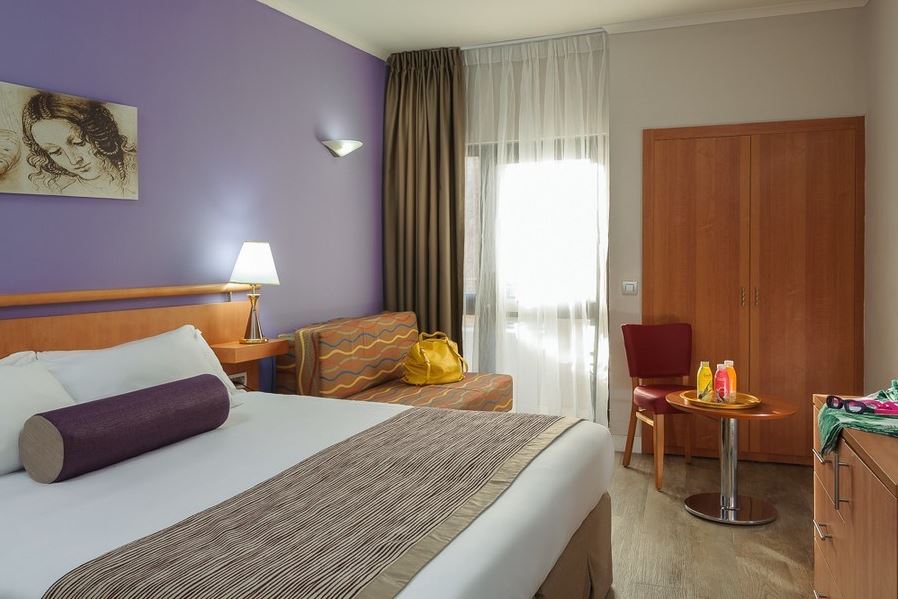 Superior Family Room
These larger than average, tastefully furnished suites offer comfortable and flexible accommodation suitable for a couple with up to two children. Rooms feature LCD TVs and a balcony, in-room mini-bar and sofa bed.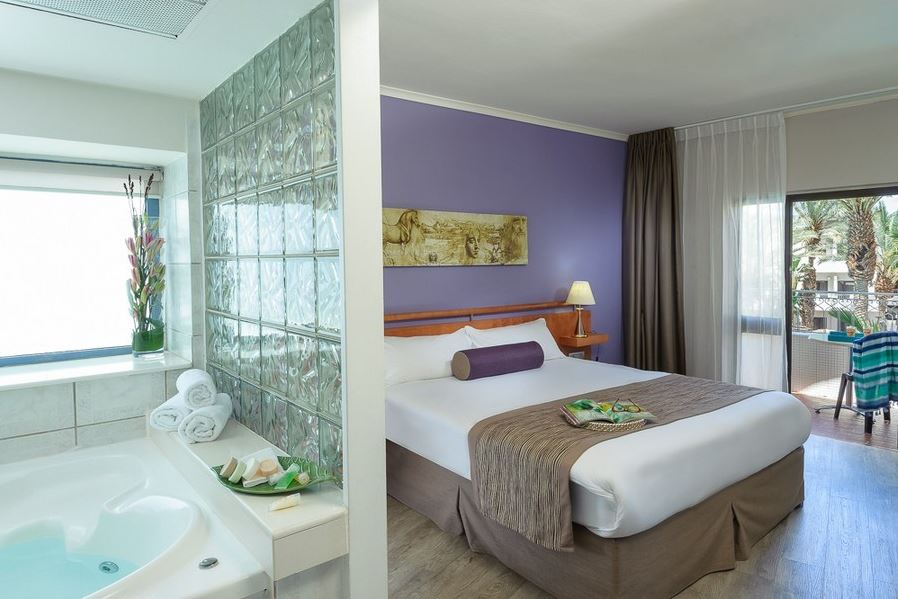 Deluxe Suite
The family suites include exclusive amenities for an unforgettable dream vacation experience: Lounge, Jacuzzi, 2 bathrooms, 2 LCD screens and a large balcony overlooking the swimming pool.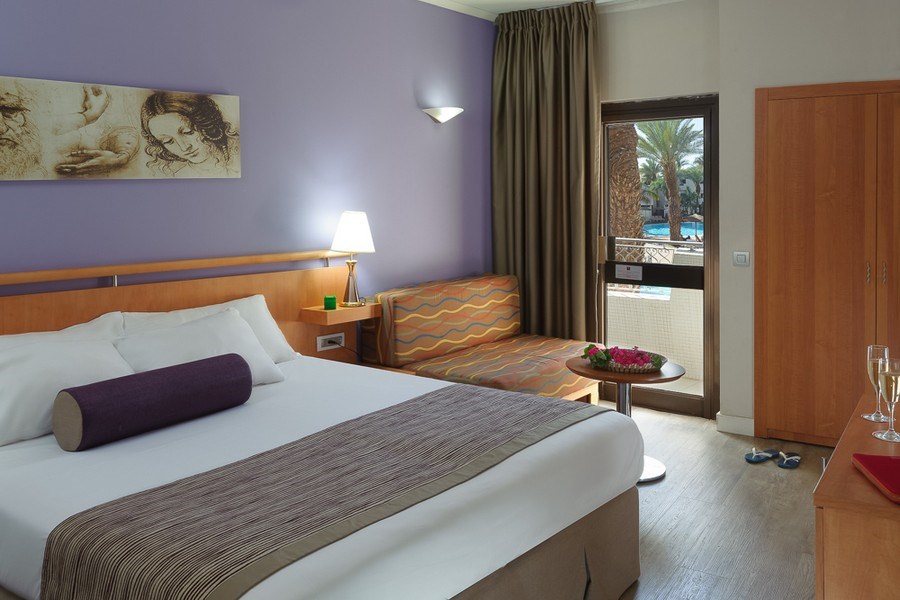 Deluxe Pool View
These indulgent rooms feature a balcony and overlook the hotel pool area. Suitable for a couple with two children, rooms include a double bed (or two singles beds upon request) and a pullout sofa bed.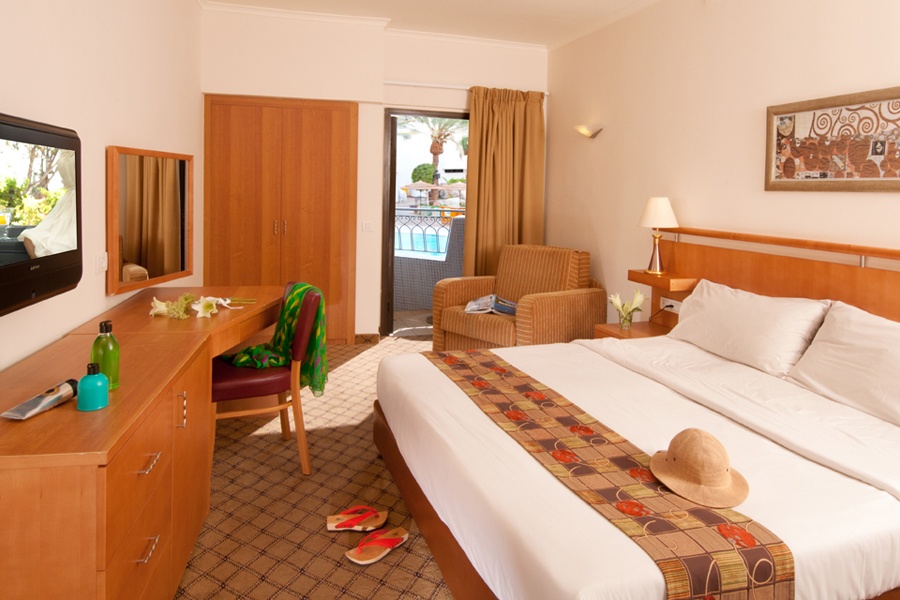 Superior Room Pool View
Guests can enjoy attractive pool views from a private standing balcony, as well as take advantage of host Read more
Room Size
17 Sqm
Max Occupancy
3 Guests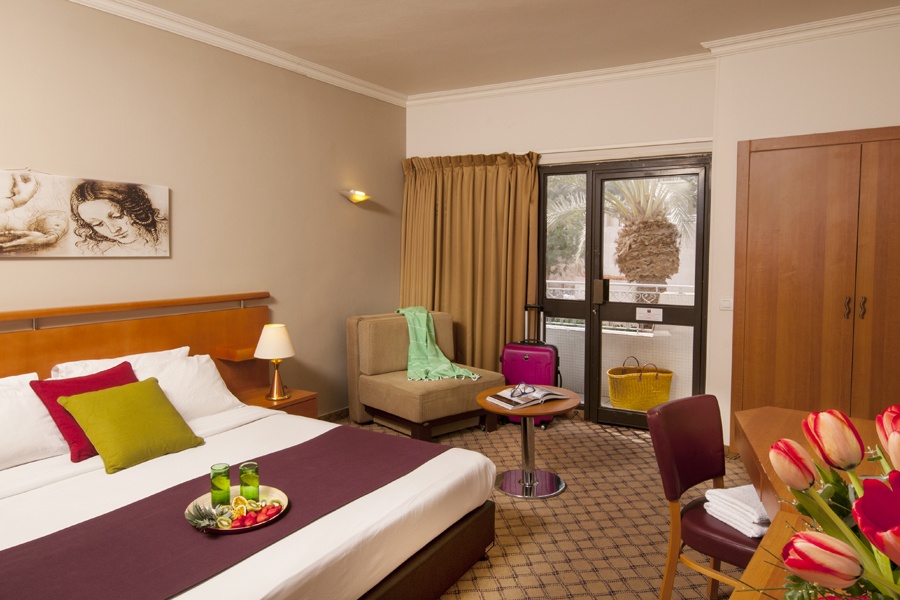 Superior Room
Providing the ideal relaxing space to retreat during a busy beach vacation, Superior Rooms include a standing balcony, Read more
Room Size
18 Sqm
Max Occupancy
3 Guests
Hotel Services
Outdoor Seasonal Pool
Spa
Kids Club
Parking based on Availability
Dining Room
Free WiFi
WiFi in the Rooms
lang_electric_vehicle_stand עמדת רכב חשמלי
reviews Leonardo Privilege Eilat
אבישי שער (9)
2021-12-02
הכל היה טוב.רק חבל שמשעה 16:00 עד 17:00 לא היו עוגות
כפאח חרזאללה (8)
2021-11-06
כפאח חרזאללה (8)
2021-11-06
גולן מלכה (8)
2021-10-23
חמוד ולא מעבר\nלהגיע שוב? ממש לא