The Village Jordan Riverside TravelHotel
Sde Nehemia, Sde Nehemia
72 private, stylish and spacious wooden cabins, suitable for up to couple + 3 children or 4 adults. All cabins equipped with Jacuzzi, mini-bar and hot beverages kit. The Village has a large swimming pool and shaded infant pool (open seasonally) with a snack bar offers beverages, snacks, ice creams, light meals and pool accessories. Children playground, outdoors fitness facilities, soccer and volleyball fields. Breakfasts are served in the hotel restaurant, located in the Village-center, nearby the swimming pool. The hotel restaurant enjoys a spectacular balcony over viewing the swimming pool compound. A private breathtaking villa, built over 225 sqm, is perfect for special events such as birthdays or bachelor/bachelor parties, and contains: 5 bedrooms with LED screens * 2 showers with toilets * guests toilet room Huge living room with state of the art karaoke system Large dining table * large fridge * microwave * kettle and coffee corner Huge Jacuzzi room * huge patio with wooden deck and lounge chairs The villa located in a separate compound afar from rest of the cabins, which allows complete privacy. The entire village is located on the Jordan Riverbank, aside to Ben Ami Promenade and hikers and cycles trail alongside the Jordan River. The Village is pets friendly. Bicycles are more than welcome.
rooms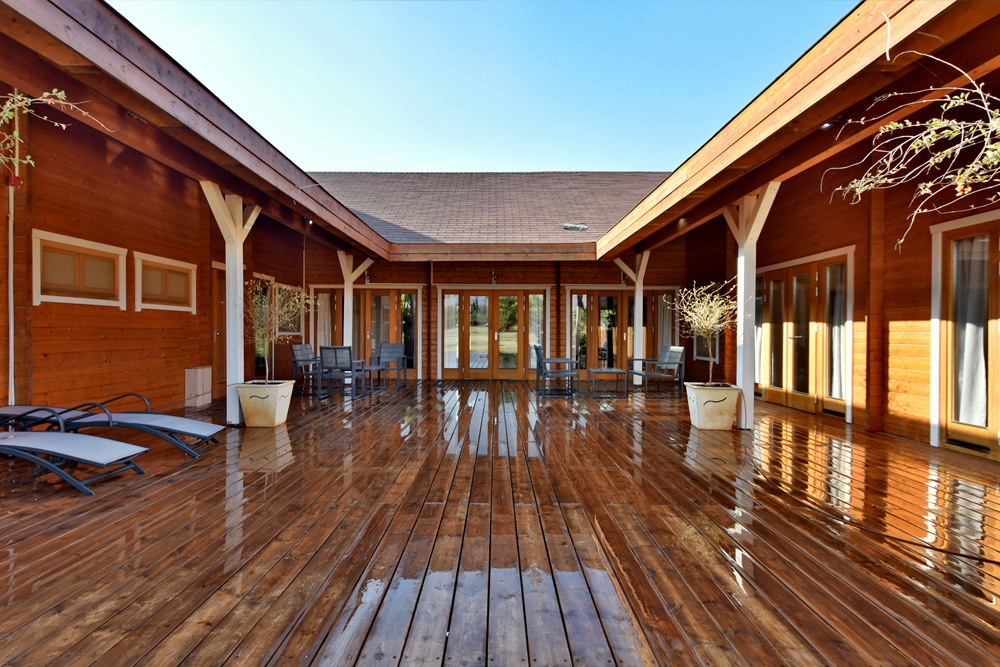 Villa
A spectacular private villa for luxurious events or bachelorette parties and birthdays, incentive events and family's gatherings.
The villa is spread over 225 square meters and includes.
Guest Services, 5 bedrooms, 2 bathrooms with toilet, one
Huge living room with state of the art karaoke system
Led screen TV in every room
Large dining area, large refrigerator, microwave
electric kettle and coffee, a huge balcony with wooden deck and seating room huge Whirlpool
The villa is in a separate area far obviating cabins and allows privacy and quiet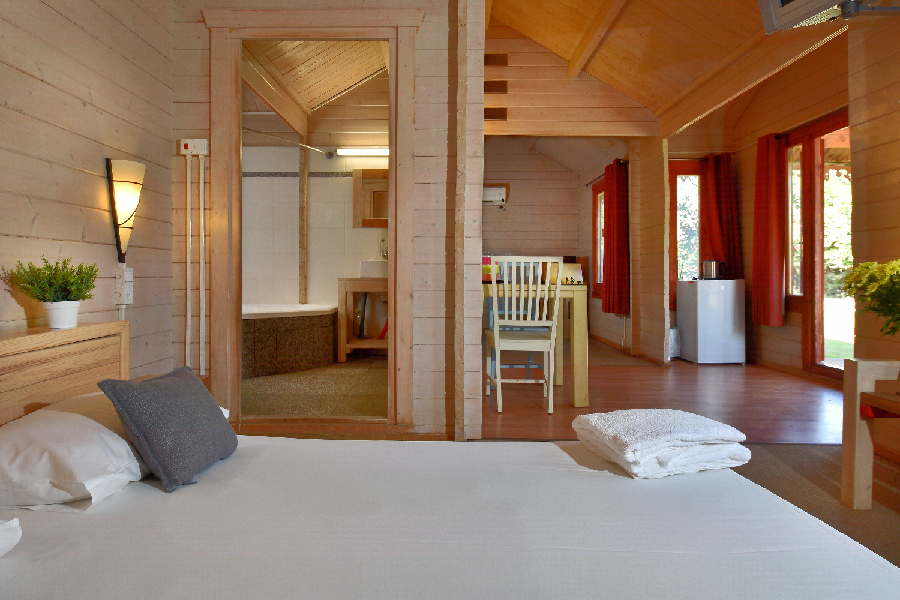 Chalet
72 private Chalet stylish and spacious with one open space is divided into sleeping and living room which can accommodate up to a couple with 3 children or 4 adults.
All units have bathroom with Jacuzzi, minibar, and hot drinks kit.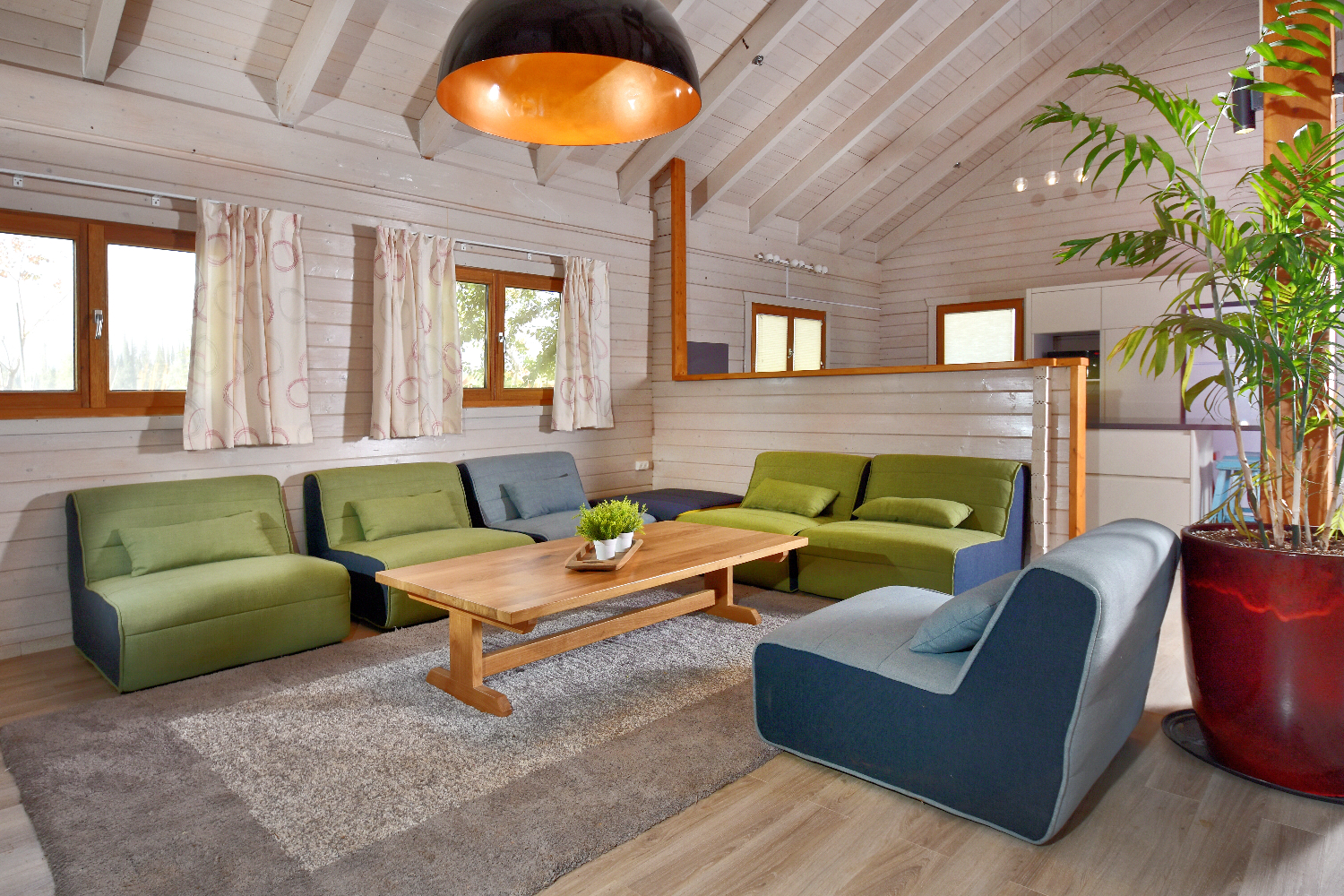 Studio
4 studios located in one complex, suitable for a couple with two children.
Studio spaces open views of the Village. All studios have a bathroom with Jacuzzi, minibar, and hot drinks kit

reviews The Village Jordan Riverside TravelHotel
אהרון מישקובסקי (8)
2021-10-06
איציק גורמן (8)
2021-10-02
מריאטה זכריה (8)
2021-09-28
מריאטה זכריה (8)
2021-09-28
נטלי טלר (10)
2021-09-17
אחלה מיקום ואחלה בריכה
יוני וורונוב (8)
2021-09-11