Satori Hotel - Haifa
Herzl St 61, Haifa, 33504, Haifa
Where art and comfort meet. A spectacular boutique hotel planned and designed with the inspiration of art and scenery as an artistic gallery featuring a variety of collections. The hotel is in a "Bauhaus" building which in Haifa, the gateway to Northern Israel. The focus is on a sense of calm and peaceful serenity, with personal friendly service towards each and every guest 24 hours a day. The hotel is located in the heart of Haifa , in a historical neighborhood that enjoys city scapes including Mount Carmel, the Mediterranean sea and the North of Israel. Art Gallery Hotel offers its guests a central location, a short walk or drive to all business centers, shopping centers and tourism attractions. The hotel is within 10 minutes driving distance of the Haifa port, and about 15 minutes from Haifa's airport, and about 80 minutes from Ben Gurion airport
עוד על המלון
סגור
Rooms Satori Hotel - Haifa
Suite 1 bedroom
1 Bedroom Suite for maximum 3 adukts or 2 Adults with 2 children
Classic
Classic room up to 3 persons
Standard Double
Standard Double Room
Single room
Single room for 1 person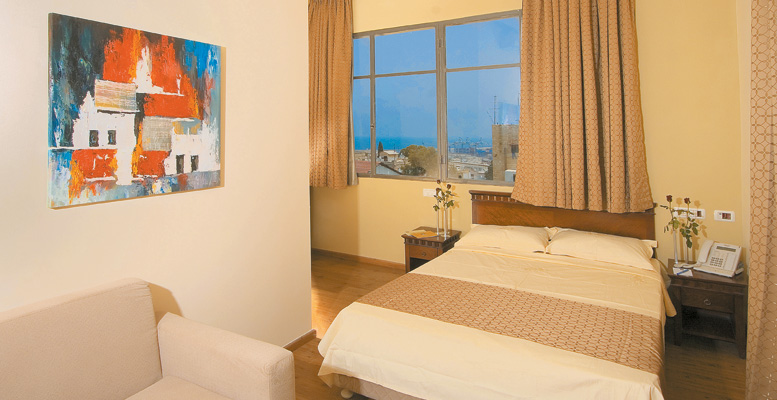 Superior
Nice decorated, comfortable rooms, suitable for double or double and a child.
You can find in the rooms - free of charge:
LCD TV with 44 international channels
Coffee set: tea/nescafe/turkish coffee
Fruit basket
Bathrobes
Mini bar
Air condition
Personal safe
WIFI internet access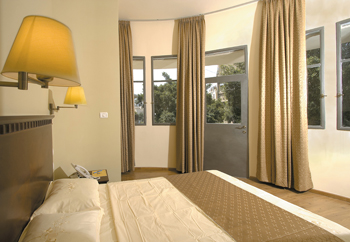 Suite
Special rooms that contains a bed room, a saloon room, a balcony, and in the shower room we offer for the suites the jaccuzzi.
In the rooms there is stereo, two LCD TV (one is situated in the bed room and the other is in the saloon room) to make your stay more comfortable.
In the shower you can find bathrobes.
In the suite you can find - free of charge: Coffee set-tea/nescafe/turkish coffee, mini bar, air condition, personal safe, WIFI internet access.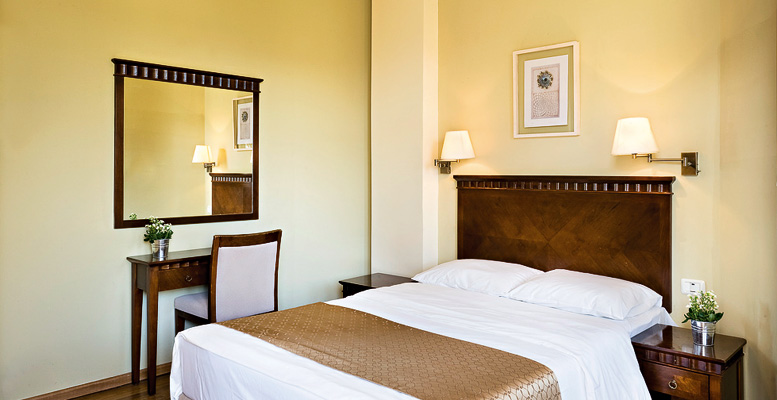 Standard room
Comfortable and pleasant rooms suitable for couples. In the rooms: cable TV, coffee and tea, a personal fridge, AC, a safe and wireless internet connection. On the walls in some of the rooms there are art works of the Israeli painter: Hanna Cohen. Cohen's drawings reflect her deepest feelings connected to the Israeli and Jewish heritage.