Dan Panorama Hotel Eilat
Hotel Area, North Beach, Eilat, 88101, Israel, Eilat
Stay at the Dan Panorama and you're ideally located for a vacation that blends a sun and fun lifestyle with Eilats unique attractions. The hotel is situated overlooking the quite water of Eilat's lagoon. It's mere five minutes walk to the beautiful, relaxing north beach where you can perfect your sun tan, swim in the clear cool red sea, indulge in scuba diving, saling or any eater sport that takes your fancy. Kind love the fun and action of our Dannyland children's club while adults can be active as they like thanks to the talents of a gifted entertainment team. Friendly and fun, with a wide choice or recreational facilities and function rooms, the hotel is perfect for a vacation, professional get-together, or a bit of both.
עוד על המלון
סגור
Rooms Dan Panorama Hotel Eilat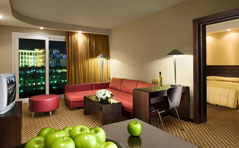 Suite
Well-designed suite, with a specious layout. Very spacious living room area, and a modern separate bedroom. The suite includes a large private terrace with outdoor Jacuzzi & sunbeds.
More details: 77 Sq. m / Max 3 persons, 3rd Floor
Free access to Executive Lounge (from age 18).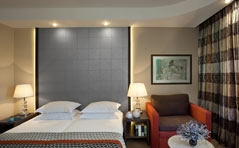 Eilat Quadro Room
Comfortable Modern design rooms facing the sea with private balcony, rooms include 2 small couches that open into children's beds.
More details: 24 Sq. m / Max 4 persons (2 Adults + 2 children), Floors 1-2

Quadro
24 m2 / max 4 persons (2 Adults + 2 children)
Rooms are turning to the park and the city
Balcony
2 small couches opening as children's beds
Radio Channels
1rd to 2th floors


Superior
24 Sq. m / Max 2 adults and 1 child
Lagoon & Edom Mountains view
Balcony
Overlooking Eilat's marina
Radio Channels
Floors 3-6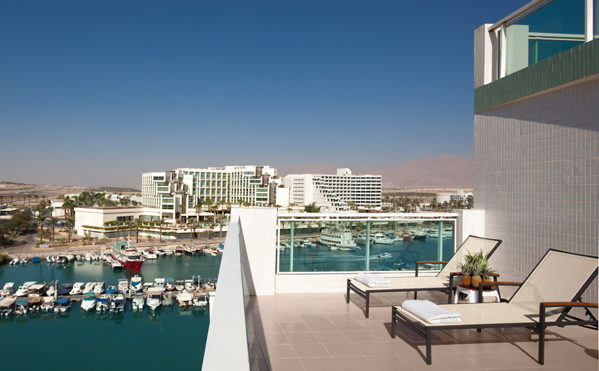 Terrace
24 Sq. m / Max 2 adults
Private terrace with sunbeds
OutdoorJacuzzi bath & balcony
Free access to Carmel Lounge (from age 18)
Floors 4-6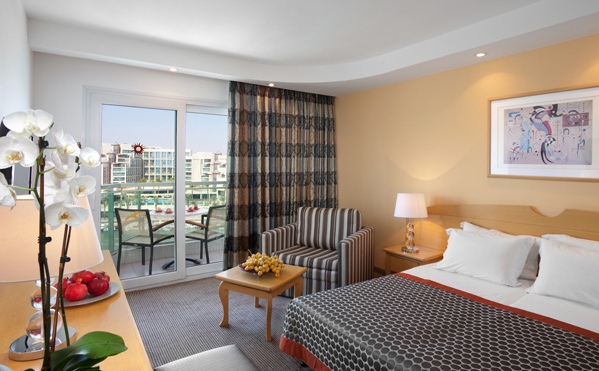 Quadro Standard Room
24 m2 / max 4 persons (2 Adults + 2 children)
Rooms are turning to the park and the city
Balcony
2 small couches opening as children's beds
Radio Channels
1rd to 2th floors
Picture is for illustration purposes only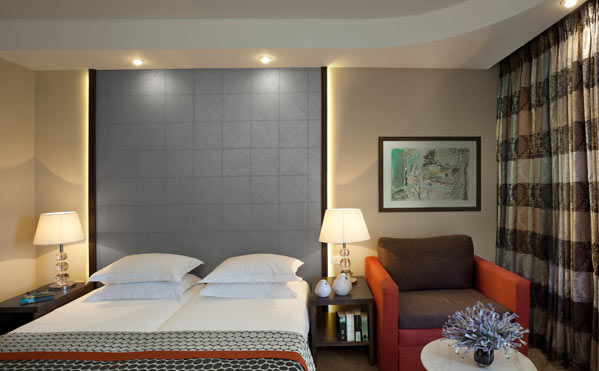 Eilat Room
24 Sq. m / Max 3 persons ( some up to 2 adults and 2 children)
Overlooking the park and the city
Balcony
Comfortable with modern design
Floors 3-6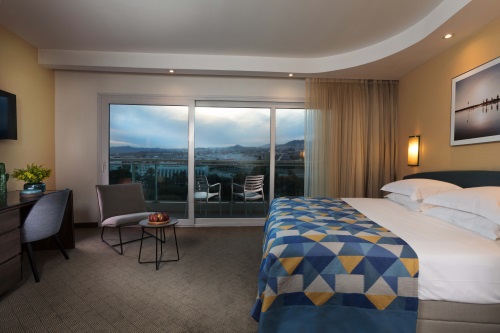 Executive
26 Sq. m / Max 3 persons
Luxurious and spacious rooms
Large balcony
Exclusive design
Free access to the Carmel Lounge (from age 18)
Floors 1-6
Hotel Services
Outdoor Seasonal Pool
Spa
Gym
Parking based on Availability
Free WiFi
WiFi in the Rooms
Business Lounge
lang_synagogue בית כנסת
reviews Dan Panorama Hotel Eilat