Maagan Eden Hotel – Holiday Village
Kibbutz Maagan, Ma'agan, Israel, Maagan
Maagan Eden is located in the heart of the Jordan Valley fields. Pastoral trails lead you between magical, beautiful corners in a relaxing and laid back rural atmosphere, surrounded by grassy areas and eucalyptus trees. Each window offers a stunning view of the Sea of Galilee, the Golan Heights and the Galilee. You'll discover the beautiful Maagan Eden resort village in the heart of the deep green Jordan Valley fields, on the shore of the light blue, calm southern coast of the Sea of Galilee. Maagan Eden offers you the perfect place to experience a wonderful vacation in a rustic atmosphere, surrounded by a view of the Sea of Galilee, the Golan Heights and the Galilee.
rooms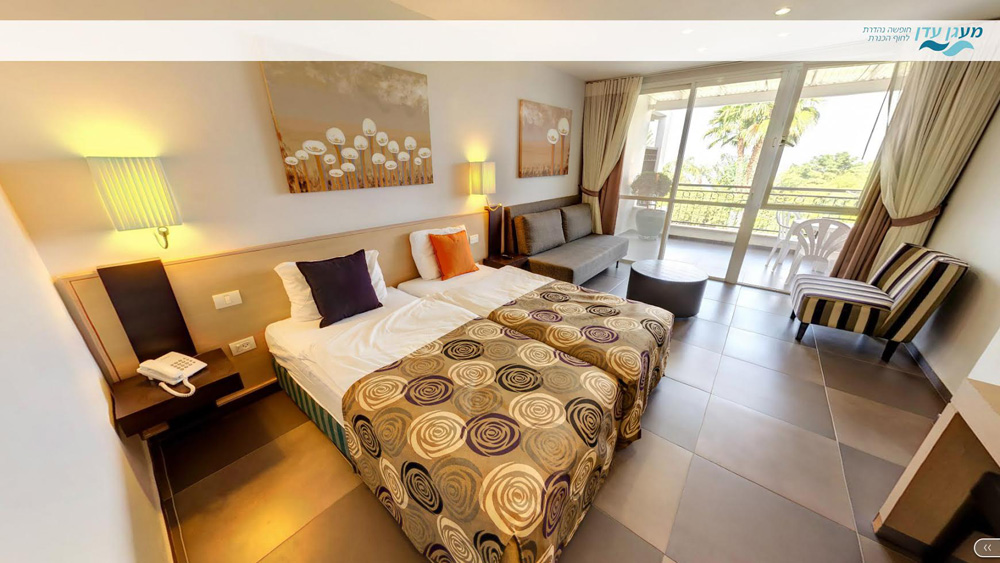 Double rooms
In a two level building, Suitable for a couple or a couple with one child only.
Each room includes:
A full bathroom, air conditioner, television and cable, phone, balcony, small refrigerator and electric kettle.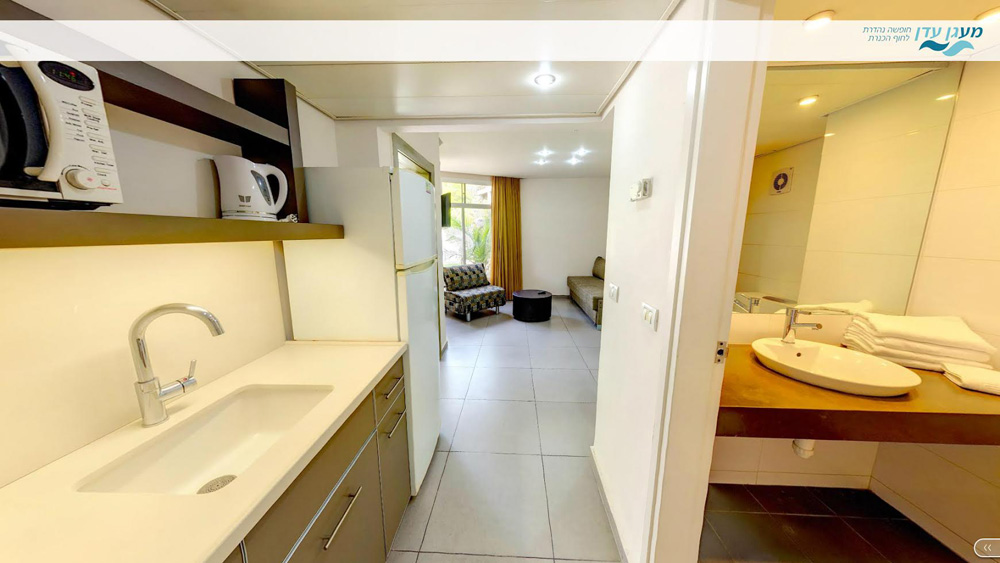 Family Units
Apartments that were designed specifically for Israeli family vacations, built on a stunning architectural complex, overlooking the Sea of Galilee, the Golan and Galilee; can accommodate families with 2-3 children.
Each family unit includes:
A parents bedroom, living room with sofa-beds for 2-3 children or youths, full bathroom, The family units have a kitchenette with microwave,electric kettle,electric burner and refridgerator. There is a BarBQue outside on the porch.We do not provide any eating or cooking utensils.
Hotel Services
Outdoor Seasonal Pool
Kids Club
Refrigerator in the Room
Kitchenette in the Room
Free Parking
Parking based on Availability
Country Hotel
Free WiFi
lang_bbq פינת מנגל
Minutes from the city center
reviews Maagan Eden Hotel – Holiday Village
איריס גבעוני (8)
2020-10-17
איריס גבעוני (8)
2020-10-17
אגבאריה אמאראת (8)
2020-10-17