Leonardo Plaza Netanya Hotel
Osishkin 1, Netanya, 42272, Israel , Netanya
The Leonardo Plaza Netanya is a new and exciting luxury hotel located close to a beautiful sandy beach, and just minutes from city center attractions. Families, couples and business visitors alike can take advantage of the wide range of indulgent facilities on offer, for the ultimate urban-beach break. Fattal Hotels enlisted the services of renowned interior designer Buki Zuker to create the exceptional accommodation at the Leonardo Plaza Netanya hotel. The elegant contemporary rooms and suites are enhanced with carefully selected high quality furniture and fittings. As well as superior accommodation, guests at the Leonardo Plaza Netanya hotel can also expect delicious daily breakfasts and freshly prepared dinners comprising the finest of ingredients. The extensive range of facilities include a wonderful rooftop pool and adjoining sun deck equipped with comfortable loungers, providing the ideal place to relax and soak up the sun. An array of blissful spa treatments and a well-equipped gym provide rejuvenation for mind and body. Children can let off steam in the fun kids club, while business guests are welcome to host an impressive event in the attractive and practical event hall. Guests at the Plaza Netanya are ideally situated to access Netanya's lovely beach, as well as take part in the entertainment and enjoy the attractions at Atzmaut Square.
More info
close
Rooms Leonardo Plaza Netanya Hotel
Accessible Room
Designer rooms located on floors 2-6, offering
a shower, an accessible chair, wide access doorways and more.
In these rooms you will enjoy city views, a TV, a tea and coffee making kit and more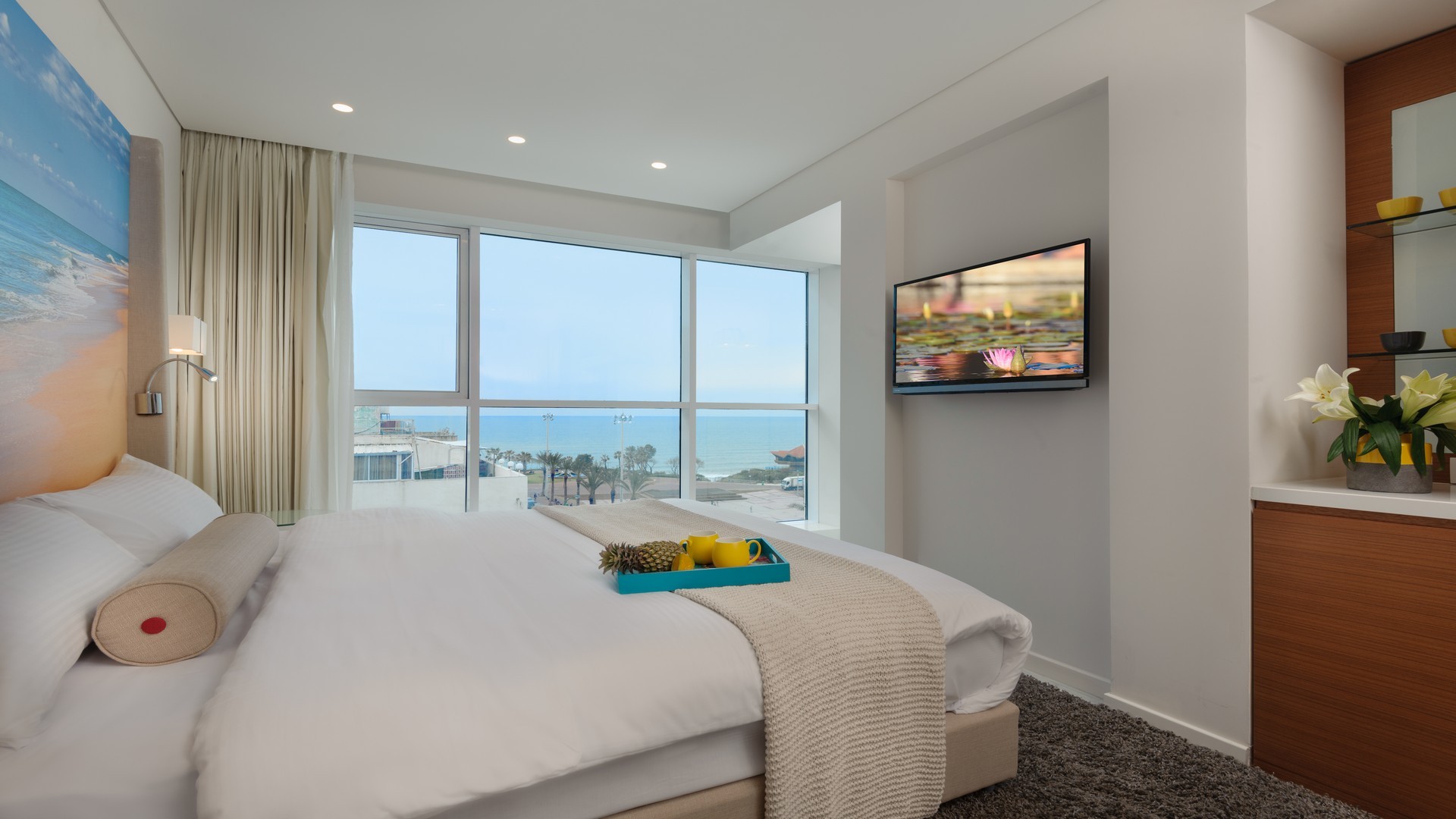 Exexcutive Suite
Designed to exceed expectations when it comes to comfort, the suites feature a separate bedroom and living room. There's plenty of space to relax with comfy armchairs, a large flat screen TV, free Wi Fi, a mini-bar and refrigerator. The working desk is ideal for business guests while free access to the hotel's business lounge is included in the room package. The executive suites can accommodate up to four adults or a family of four.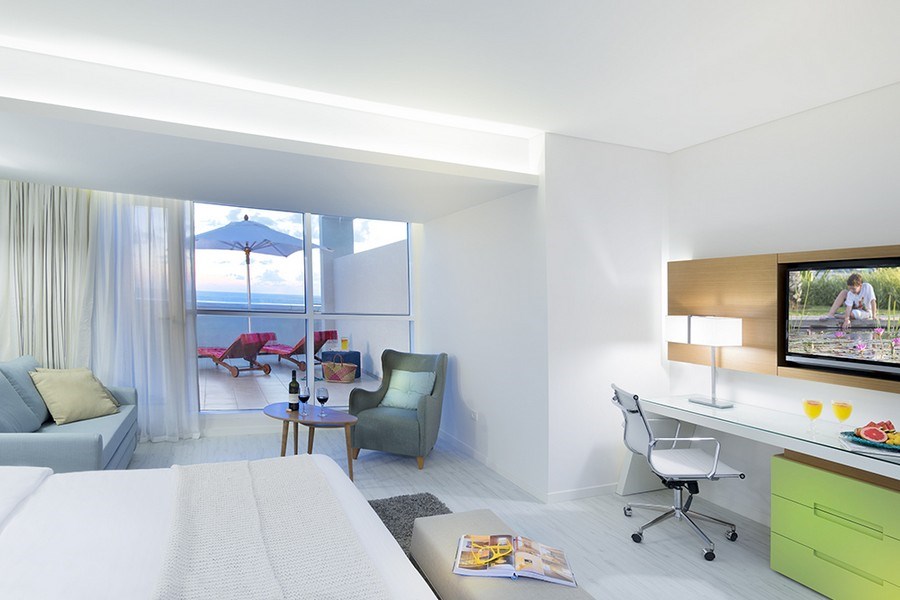 Club Terrace Room
These expansive exquisitely decorated rooms feature an exclusive private balcony from which to admire the spectacular sea views Read more
Room Size
39 Sqm
Max Occupancy
4 Guests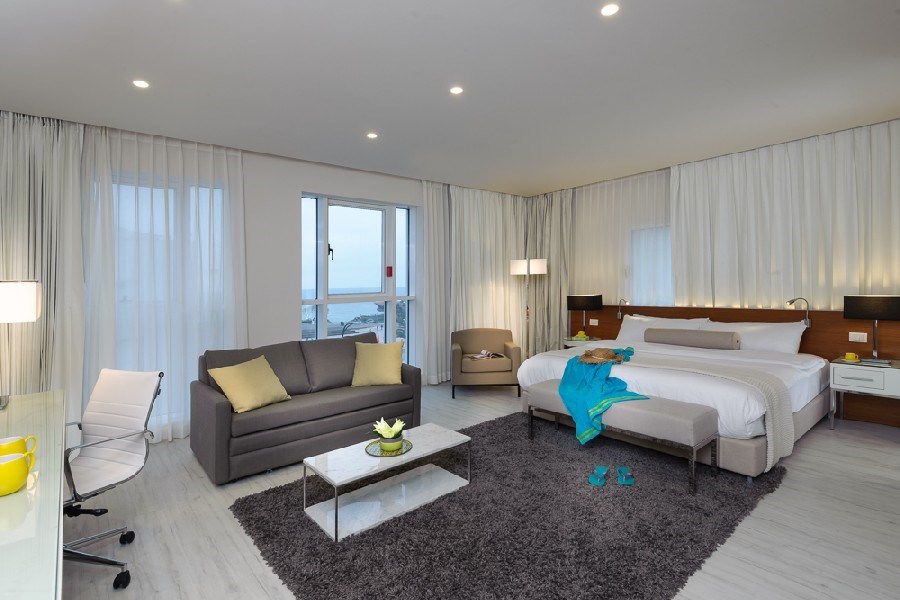 Junior Suite
These Leonardo Netanya hotel rooms and suites have been designed with comfort in mind. There's plenty of space Read more
Room Size
35 Sqm
Max Occupancy
4 Guests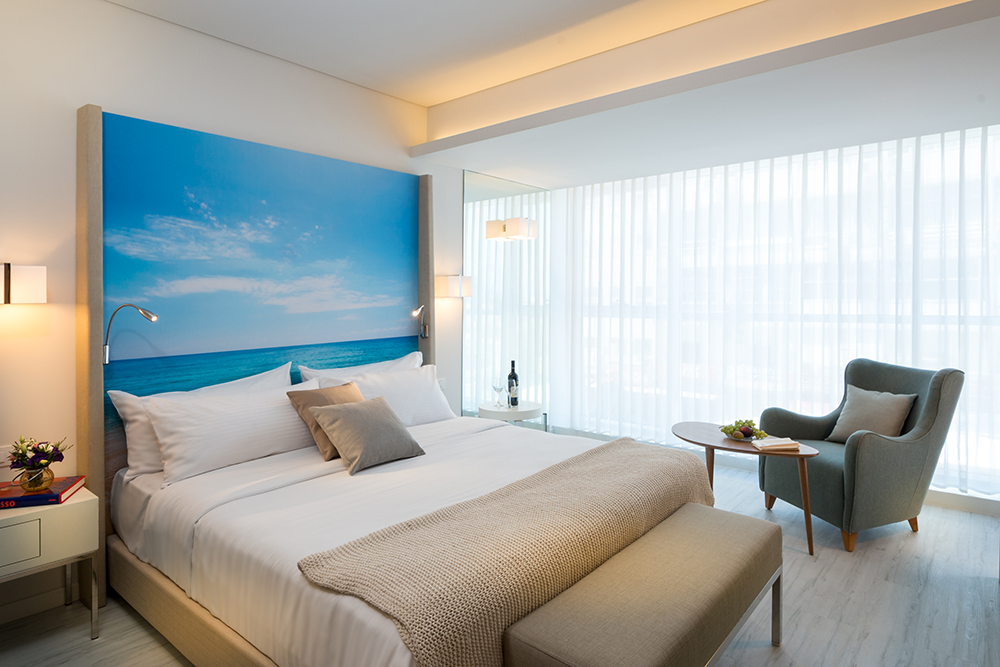 Deluxe Room
These elegant rooms have been carefully designed to provide the perfect retreat from a hectic day of tourist Read more
Room Size
25 Sqm
Max Occupancy
2 Guests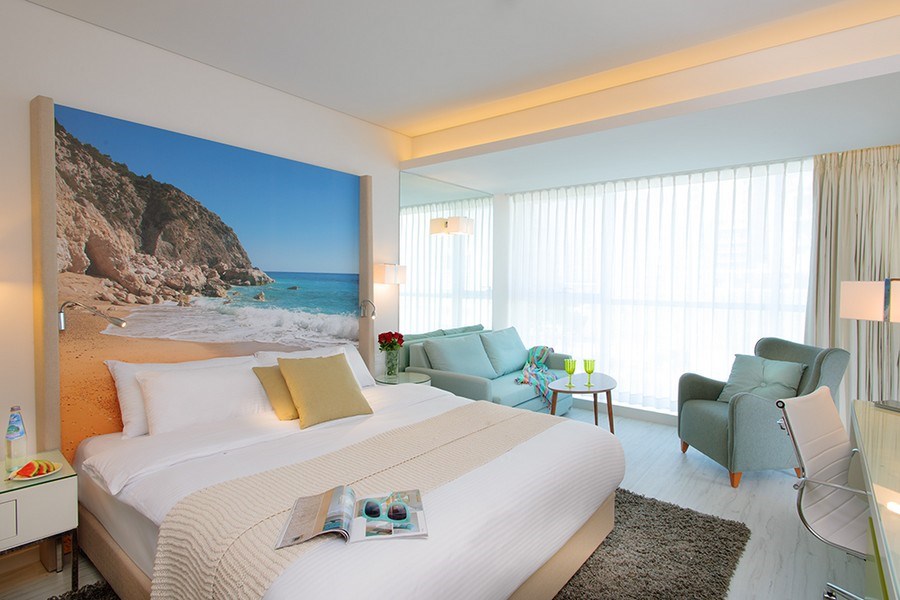 Deluxe Grand
These comfortable spacious rooms include varied entertainment options along the ability to make in-room refreshments. Guests also benefit Read more
Room Size
30 Sqm
Max Occupancy
4 Guests
reviews Leonardo Plaza Netanya Hotel
מרב זרביב (10)
2022-07-01
השירות היה מהמם, כל הצוות היה נחמד ואדיב, האוכל היה טעים והכול היה מקסים (: