Herods Tel Aviv
155 Hayarkon Street, Tel Aviv, 63453, Israel, Tel Aviv
Herods Boutique Tel Aviv guests can enjoy a pampering vacation and all of the attractions and recreations offered by Tel Aviv - the city that never sleeps. Hotel guests enjoy a lively atmosphere, well-designed and pampering rooms, quality restaurants and a stunning beach, all of which transform your your vacation into an amazing, energetic experience. Herods Boutique Tel Aviv invites you to experience an exclusive vacation with the utmost experiences that the city of Tel Aviv has to offer.
rooms

Club Room Accessible
Accessible and indulgent rooms located on the upper floors of the hotel,
offering: espresso machine, luxury towels and bathrobes,
quality bath products, daily newspaper and exclusive gift.
Guests can also enjoy free access to the accessible fitness center and spa,
plus business lounge access.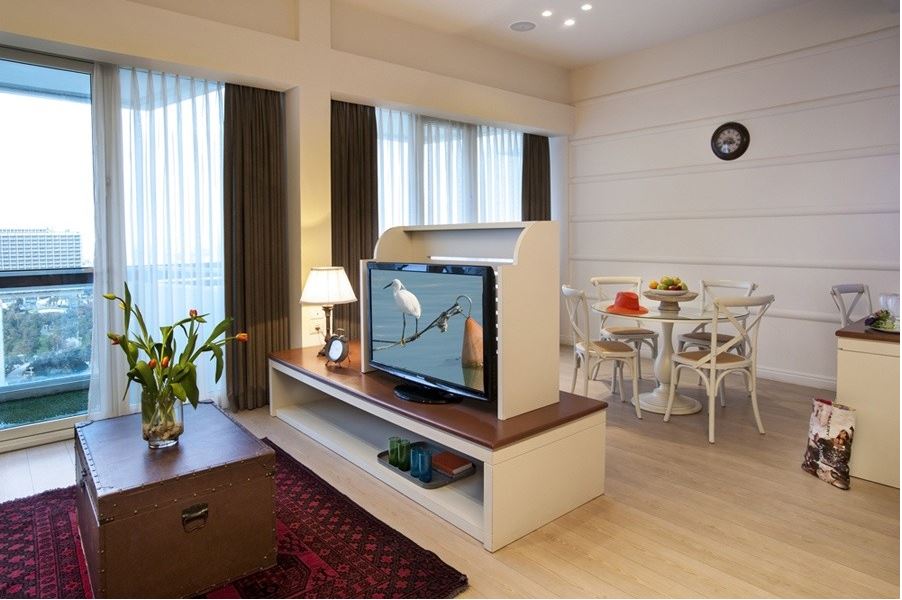 Royal Allenby Suites
Guests in these superb Herods Tel Aviv hotel rooms & suites can admire the views from high up on the 18th floor, while enjoying a range of indulgent in-room amenities. Guests are welcome to access the business lounge, as well as the Fitness Room and Duo Spa. The suites are Suitable for couples.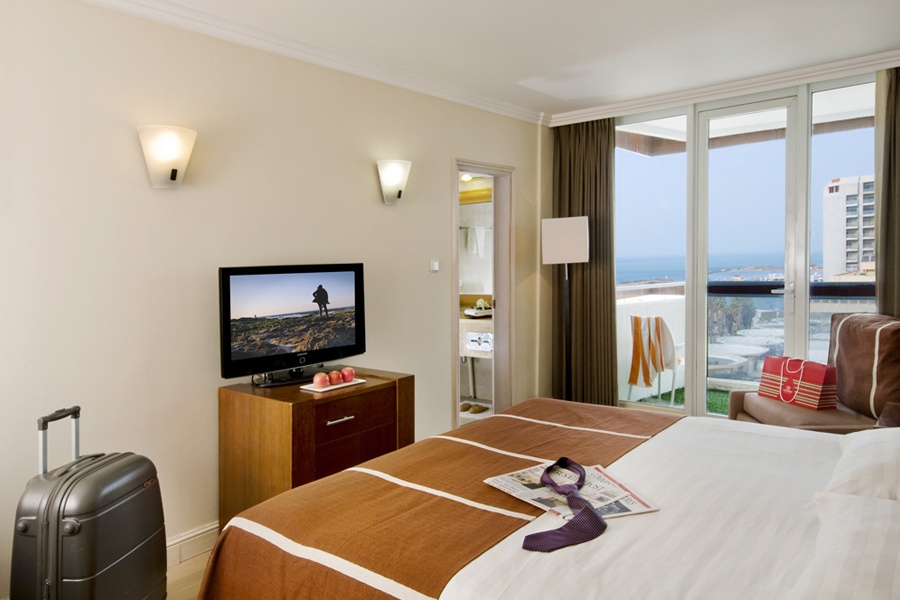 Complex Family Rooms
These extra spacious rooms feature connecting doors, adding a welcome convenience for families on vacation. Guest can also enjoy a range of pampering amenities.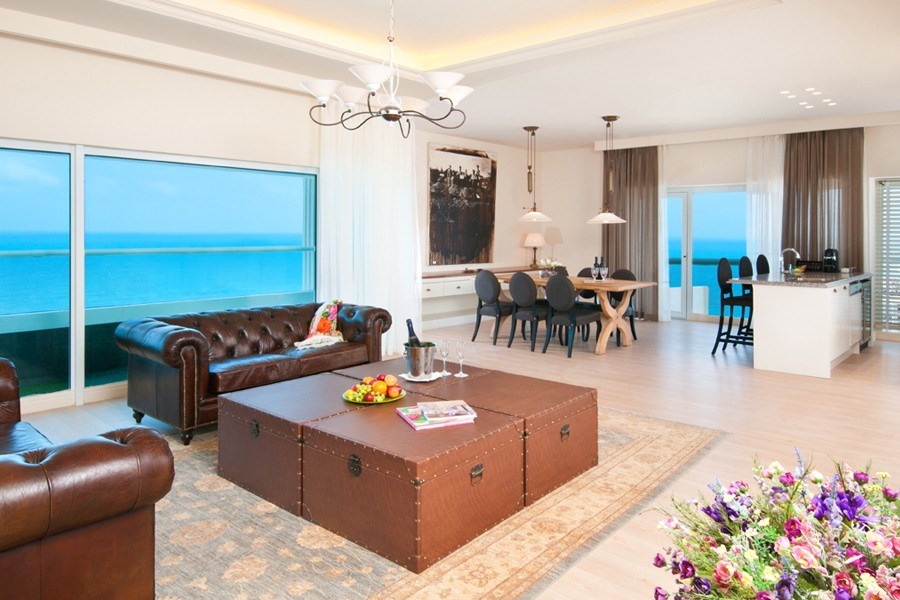 Presidential Suites – Dizengoff
The ultimate in pampering accommodation, Fattal Hotels have equipped these indulgent spacious suites, located on the 18th floor, with every possible amenity, such as: a private fitness room, sauna and cocktail bar, a daily newspaper, a special gift and an espresso machine, while guests are welcome to the hotel's business lounge, fitness room and the Spa.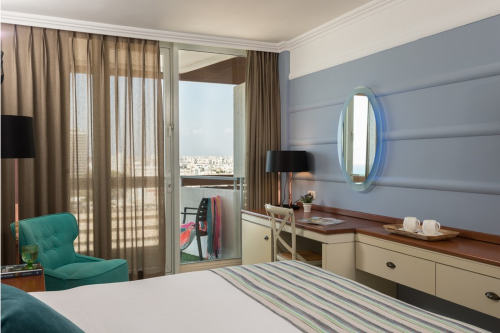 Club Tel Aviv Suite
These luxuriously appointed suites on Floors 15-18 have a special interior design. There's an elegant living room that is partitioned off from the bedroom, allowing two separate areas. Guests enjoy free access to the Business Lounge, Spa and Fitness Center.
these rooms have free wireless Internet services,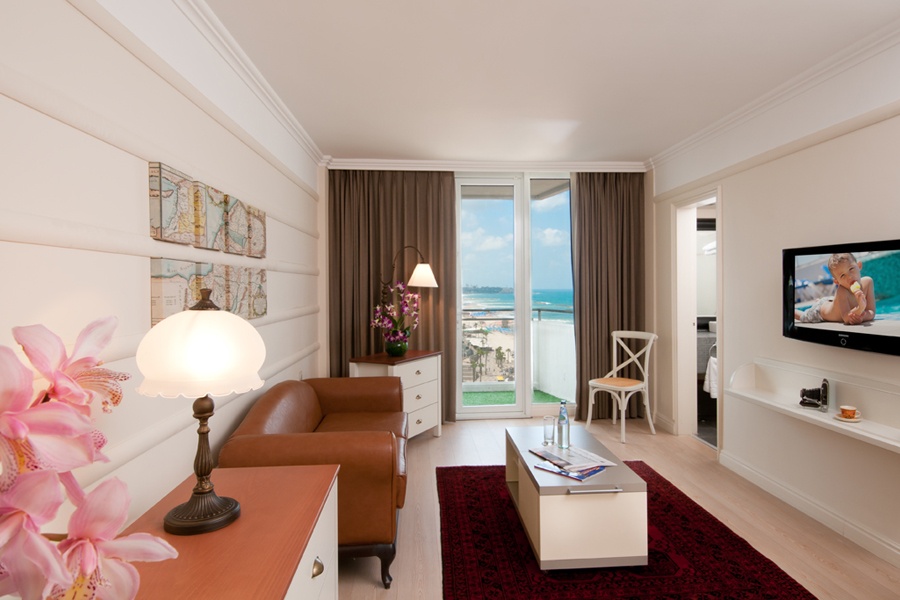 Executive Suites
These Herods Tel Aviv hotel suites, located on floors 6-12, feature a range of superior amenities including luxury robes and slippers. Guests are welcome to access the business lounge on the 17th floor, as well as the spa and the gym.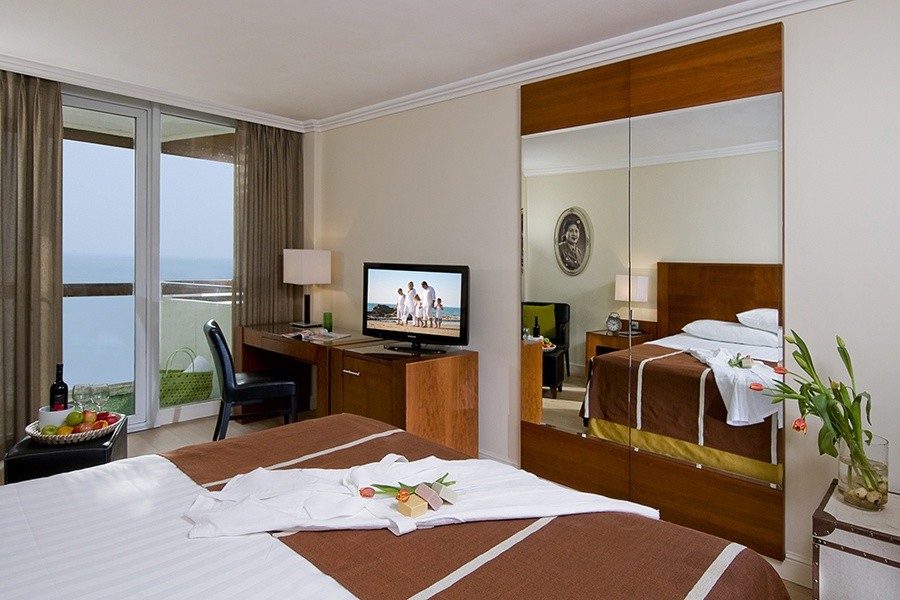 Deluxe Room
These well-proportioned, comfortable rooms feature an extensive array of premier facilities as well as distinguished interior decor.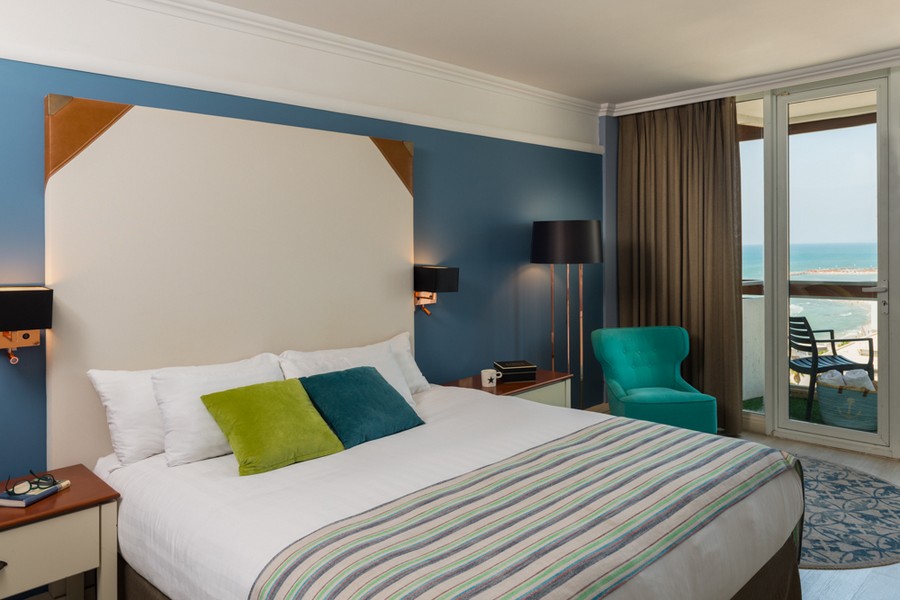 Executive Room
Offering a comprehensive range of facilities and in-room entertainment options.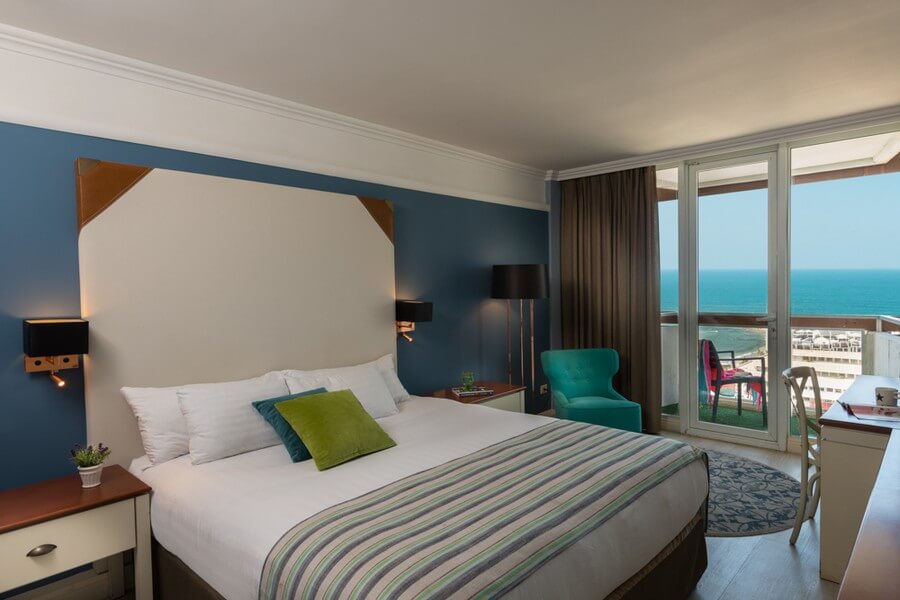 Club Room
Guests enjoy above-average facilities including high quality toiletries, while guests aged 18 and over are welcome to access the business lounge, located high on the 17th floor.
Hotel Services
Outdoor Seasonal Pool
Spa
Dining Room
Events Hall
Meeting Room
Business Hotel
Urban Hotel
Minutes walk from the beach
reviews Herods Tel Aviv
אייל פלייסמן (8)
2022-03-15
Nadav Moyal (8)
2022-02-26
אירנה ויינשטיין (8)
2022-02-05
סלבריישן סוכנויות 2019 בעמ (8)
2022-02-02
ולדימיר בגינסקי (8)
2022-01-28
דוד פופוביץ (8)
2022-01-27