Cramim Hotel
★★★★★
PO Box 10, Kibbutz Kiryat Anavim, ZIP 90833, Kibbutz Kiryat Anavim
Cramim Hotel intertwines green and rural scenery with fine accommodation. The hotel is located on a ridge outside of Jerusalem, approximately a 15-minute drive from the city and a 40-minute drive from Tel Aviv. Cramim Hotel is surrounded by villages, monasteries, boutique wineries, fountains and hidden hiking trails – outstanding setting which way you go. There are many things to do in the area: restaurants of various styles including several that specialize in the local cuisine, cafés, art galleries and much more. As suggested by the hotel's name, since Cramim means 'vineyards' in Hebrew, the region is home to many vineyards of unique grape varieties, alongside several exceptional boutique wineries that established the county as the "wine region" of Jerusalem and Judea Mountains. The lobby and reception area are at the entry level – a space defined by huge glass walls overlooking the beautiful mountain scenery. Guests make their way from the parking lot to the entrance of Cramim Hotel (some 40 meters or 36 yards) via a green pathway with fauna on both sides of it. The grounds also include a private vineyard of about an acre of Cabernet and Gewürztraminer grapes, in due season, guests are welcome to take part in the vintage process. Most of the one hundred and fifty six luxurious rooms and suites face the Jerusalem Mountains, and many of them include terraces or balconies offering spectacular views. The hotel's design is characterized by a combination of modern and classic features and styles, and in its uncompromising accommodation standards which consider and respect the region's special atmosphere and surroundings with emphasis on its vineyards and wines. The unconventional size of rooms (our standard rooms are 30m2) as well as the imaginative lighting that includes sunlight, artificial light and shadow plays create serene atmosphere throughout all hours of day and night, the TV set in the mirror on the wall as in other modern hotels worldwide and the wide balconies, all enable the guests to enjoy spacious, comfortable and fun accommodations. Cramim Hotel includes Cramim Spa, an exclusive premium spa. Cramim welcomes adults and children who are 10 years old or older. Board Types: B&B, guests may order additional meals (at surcharge). Cramim is a 5+ star-hotel (according to the official rating of the Israeli Ministry of Tourism)
עוד על המלון
סגור
Rooms Cramim Hotel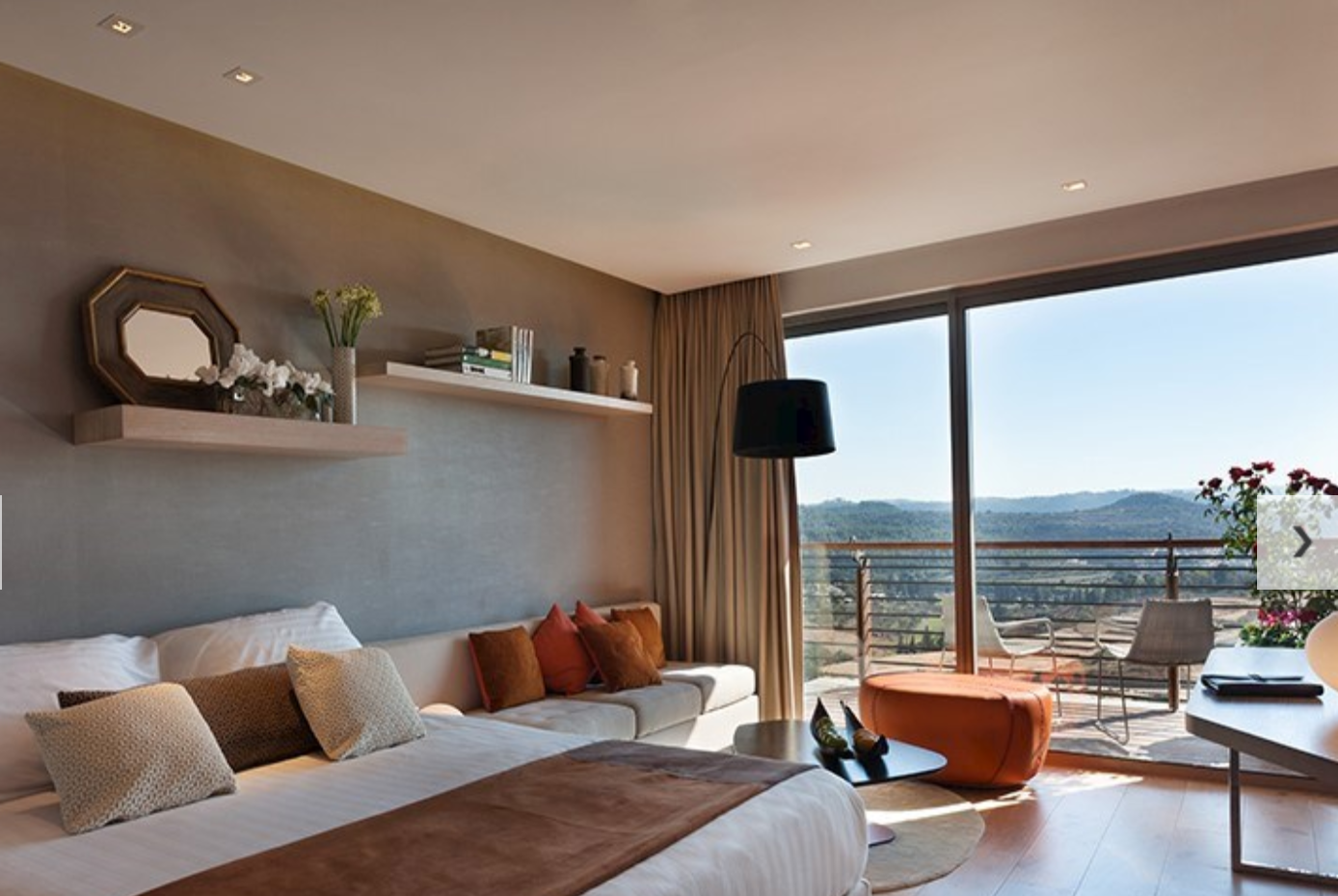 Cramim Mountain View
The spacious modern room opens onto a balcony with breathtaking views
Cramim Mountain View (Noff Harim) includes a closet, a sitting area, a queen size bed and reading lamps. The wide and luxurious bathroom has a bathtub, a shower stall and a magnifying mirror; the area can either be a part of the main area or separated from it by a curtain. In the living area you can watch many Israeli and international channels or use the Nespresso coffee maker to treat yourself to a great cup of coffee.
Room Type
1 – 2 persons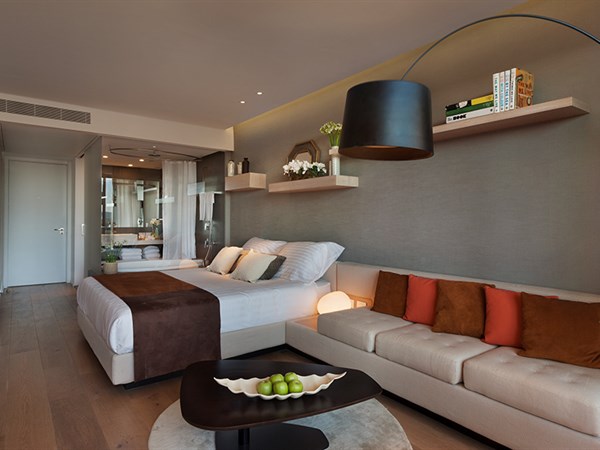 Cramim Deluxe Mountain View
Large Modern Room w/ Small Balcony and a Window Overlooking the Surroundings.
The room also includes: a closet, a sitting area, a queen size bed, reading lamps, a wide and luxurious bathroom with a bathtub a shower stall and a magnifying mirror, (which can either be a part of the main area or separated from it by a curtain) and a TV set with many Israeli and international channels and a Nespresso coffee maker.
Size: 41 m2.
Room Type
2 Adults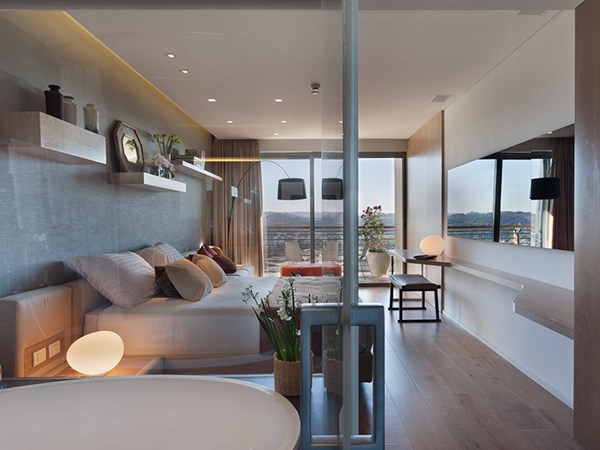 Cramim Suite Cramim Spa & Wine
The Spacious Suite Includes 2 Rooms, a Kitchenette and a Balcony Overlooking the Scenery
The living room consists of an elegant sitting area and a work station. The bedroom includes: a closet, a queen size bed, reading lamps, a wide and luxurious bathroom with a bathtub a shower stall and a magnifying mirror, (which can either be a part of the main area or separated from it by a curtain), two toilets, a TV set with many Israeli and international channels and a Nespresso coffee maker.
Outside the room, guests can enjoy a furnished balcony that includes a sun deck and a sitting area overlooking the mountains nearby.
Guests of Cramim Suite will benefit from VIP services.
Size: 57 / 74 m2 (depends on the floor).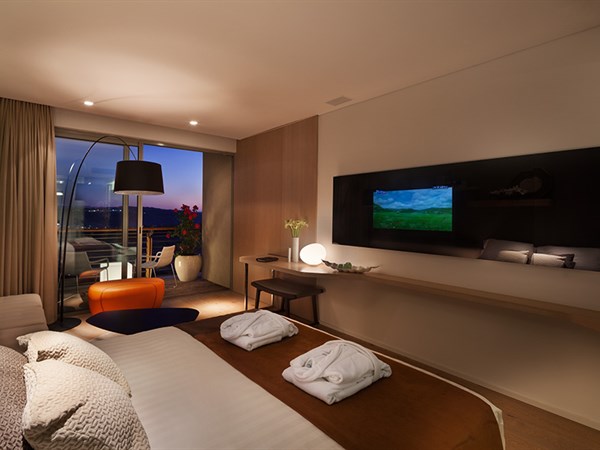 Cramim Deluxe Room
The spacious modern room opens onto a balcony with amazing views
The room includes: a closet, a sitting area, a queen size bed, reading lamps, a wide and luxurious bathroom with a bathtub a shower stall and a magnifying mirror (which can either be a part of the main area or separated from it by a curtain), a TV set with many Israeli and international channels and a Nespresso coffee maker. Guests also enjoy a balcony with a sitting area facing the green hills of the area.
Room Type
1 – 2 Guests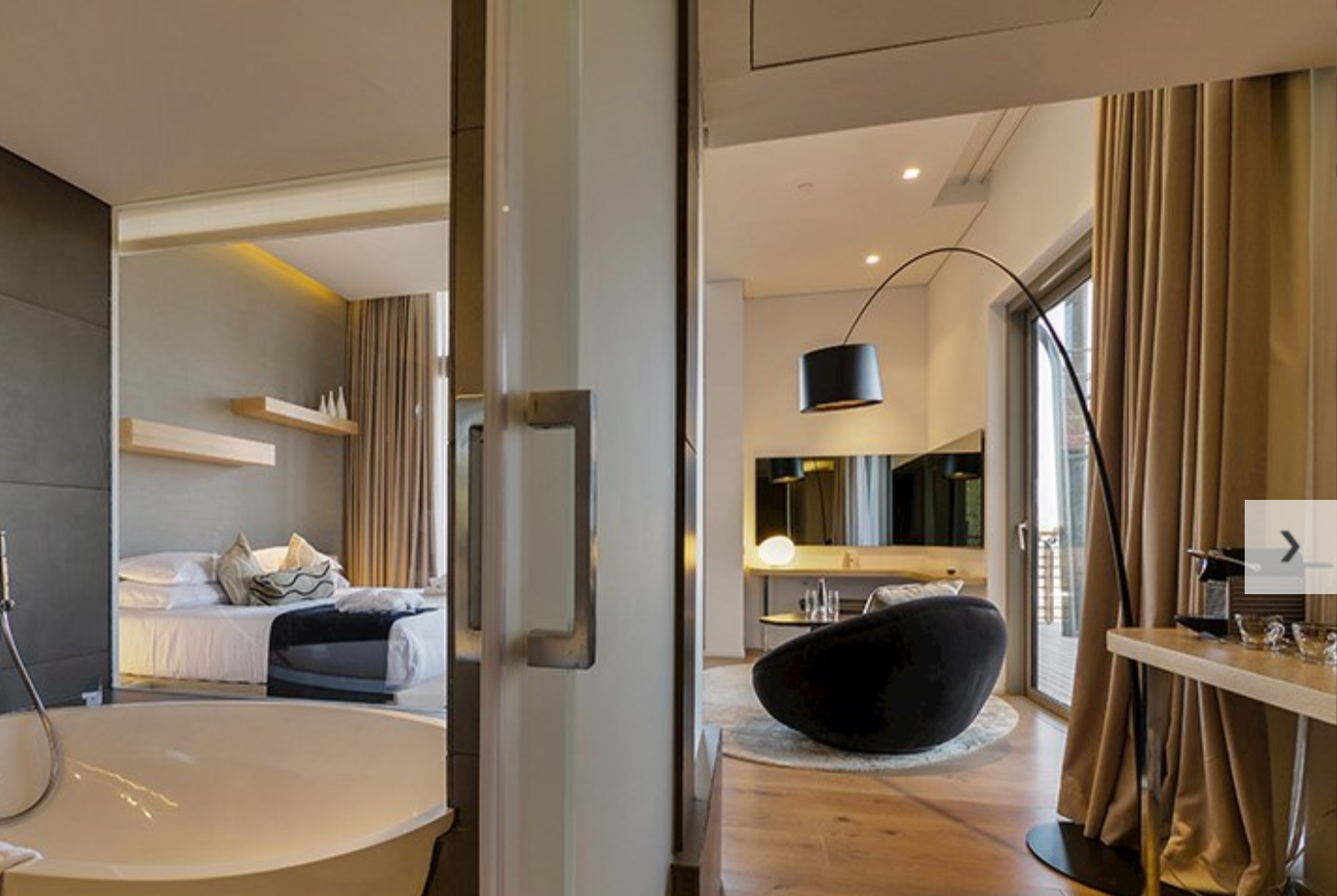 Cramim Vista
The Room Opens onto a Long Balcony that Surrounds it on Both Sides, Amazing Views
The room includes: a closet, a sitting area, a queen size bed, reading lamps, a wide and luxurious bathroom with a bathtub a shower stall and a magnifying mirror (which can either be a part of the main area or separated from it by a curtain), a TV set with many Israeli and international channels and a Nespresso coffee maker. Guests also enjoy a balcony with a sitting area facing the green mountains of the area. A massive furnished balcony that includes a sun deck and a sitting area surrounds the room on two sides, overlooking the mountains nearby.
Size: 43 m2.
Room Type
1 – 2 persons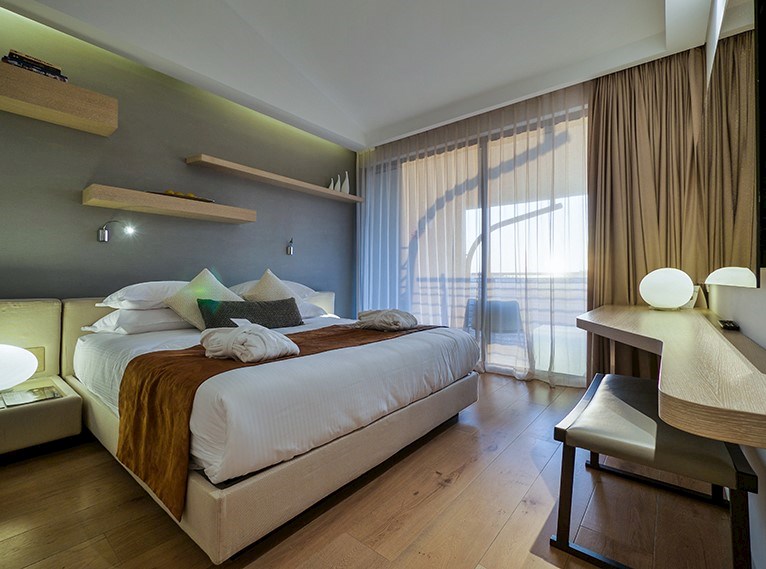 Standard Cramim Room
The Spacious Modern Room Opens onto a Balcony
The room includes: a closet, a sitting area, a queen size bed, reading lamps, a wide and luxurious bathroom with a bathtub or a shower stall, which can either be a part of the main area or separated from it by a curtain) and a TV set with many Israeli and international channels. Guests also enjoy a balcony with a small sitting area.
Size: 35 m2.
Room Type
1 – 2 persons
Hotel Services
Outdoor Seasonal Pool
Heated indoor Pool
Spa
Hammam
Gym
Free Parking
Dining Room
Boutique Hotel
Luxurious suites
Minutes from the city center
reviews Cramim Hotel
Tova Shkuri (8)
2022-07-26
Jenny Kamanovsky (8)
2022-07-23
mor Sitrikal (10)
2022-07-21