Eilon Travel Hotel
Kibbutz Eilon, RD Western Galilee, Western Galilee
10 apartments, 10 studio rooms, 8 rooms for couples An Israeli breakfast is served in the cozy dining room and on the deck beside it, under the ancient carob tree. In the place you'll find wide green spaces and family and gathering spots. Free WiFi is available nearby the reception. Swimming pool during the season (mid June until Rosh HaShana) and discount tickets to Kibbutz Evron The hotel is located nearby the Goren and Bezet Parks and close to Qeshet Cave, in the border between the Western and the Upper Galilee. In the kibbutz you'll find the Qeshet Eilon Concert Hall, the unique mosaic factory store, museum, ceramic artists and more. The hotel is pet friendly and the guest-card which you'll get in the reception provides discounts to attractions nearby. To get to Kibbutz Eilon by public transportation take bus number 27 of "Kavey Express" bus company from Nahariyas' Central Bus Station.
rooms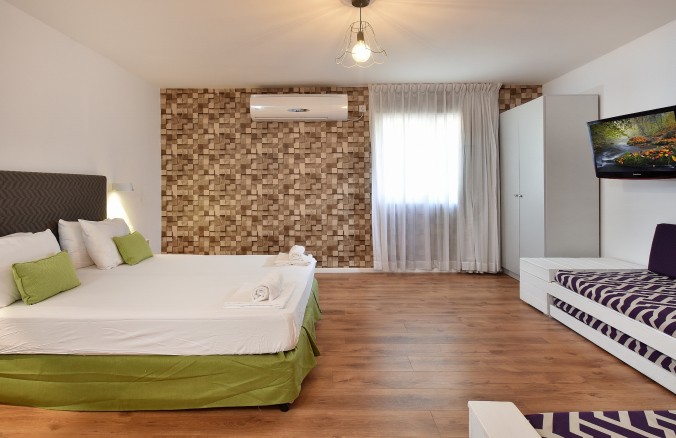 Large Family Studio
One open space room suitable for families (couples with 3 children).
Outdoor seating and eating area is available for guest convenience offering pastoral atmosphere.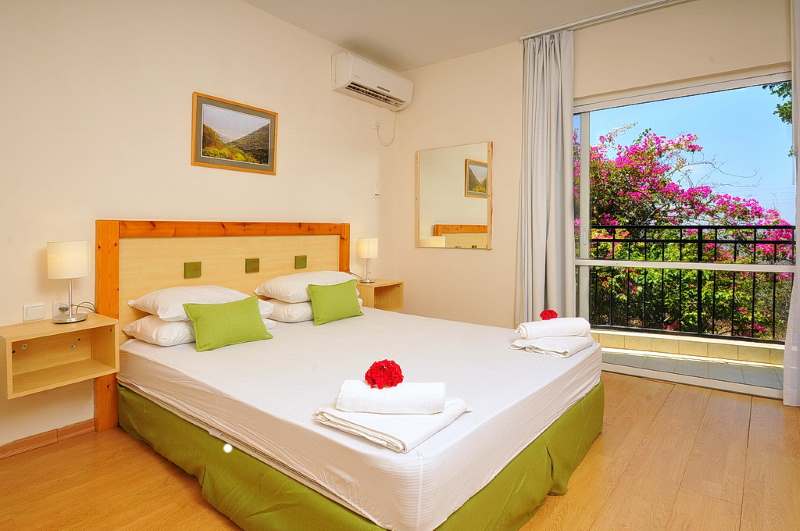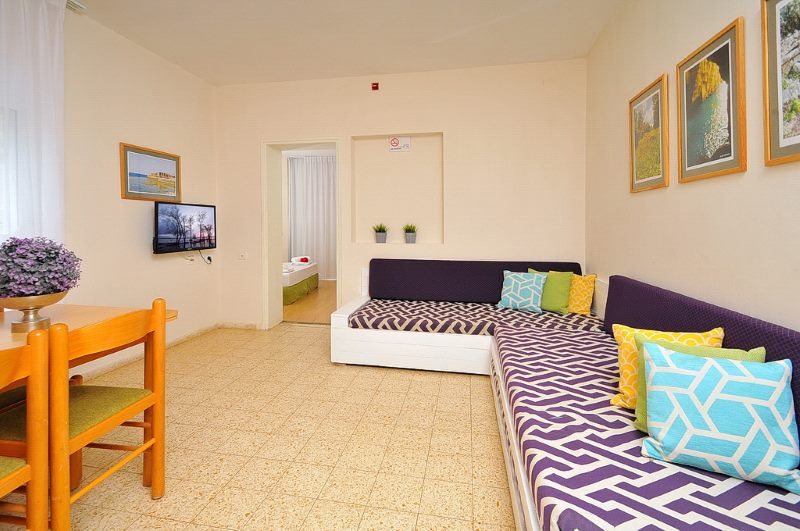 Family one bedroom with garden access
Suitable for families (couples with 3 children). The rooms, with a garden access, offering one bedroom and a living room for children accommodation.

Air Condition Bbq Non Smoking LCD Cable Kettle Microwave Coffee Set Shower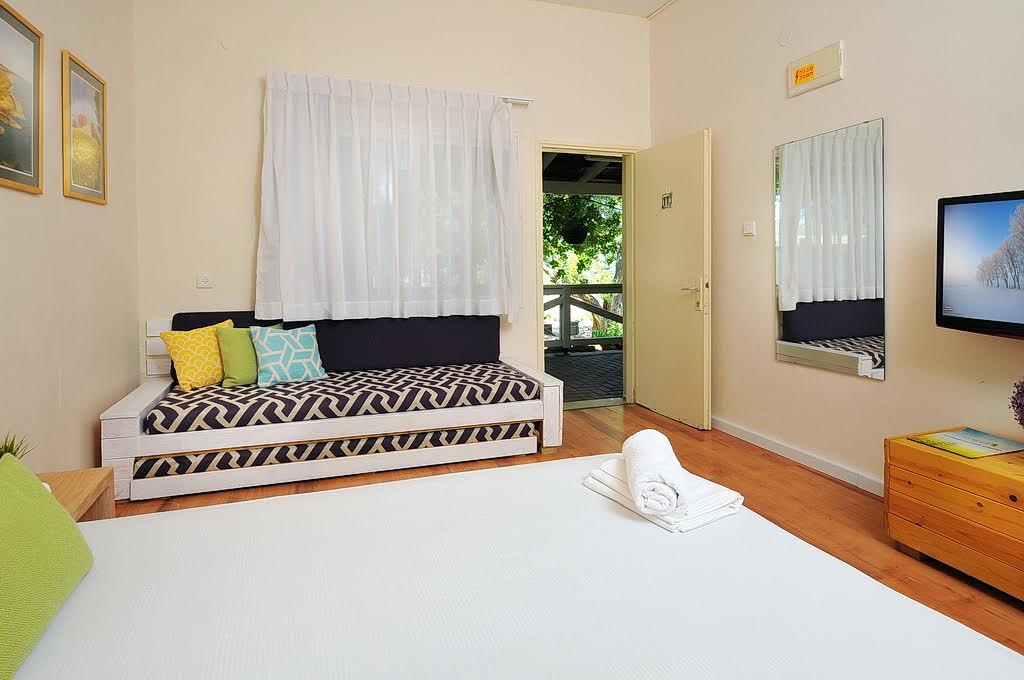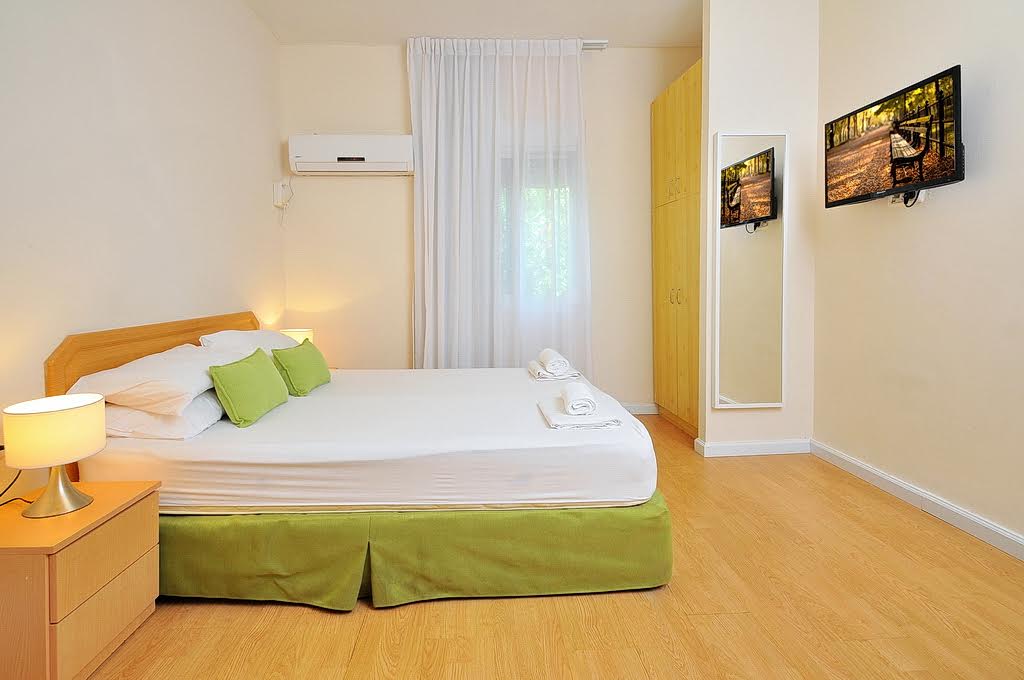 Double or Twin
Suitable for couples and for families (couples with 1child). around woodland and Ancient oaks.



Shower Air Condition LCD Cable Non Smoking Bbq Microwave Kitchenette Kettle Minibar Coffee Set
Hotel Services
Refrigerator in the Room
Parking based on Availability
reviews Eilon Travel Hotel
יוליה דוידובסקי (8)
2022-04-10
פלג שמיר (10)
2022-03-27
אהבתי שהם ידידותיים לכלבים וטיבעונים
רונית ינאי (4)
2021-10-30
מלון זה לא, המקום מוזנח ולא מטופח כלל, חדרים לא נקיים קירות מקולפים, לכלוך מתחת למיטות רמת תחזוקה ירודה ביותר, עשרות חתולים צמודים לחדרים ולא נותנים אפשרות לאכול בחוץ או סתם לשבת בכייף. החתולים גם נכנסים לחדר האוכל וזה פשוט זוועה. הם טענו שאנחנו בטבע, טבע זה ממש לא!!! קמנו בבוקר לפחים הפוכים וזבל רב צמוד לדלת חדרנו. גם בחוץ הכל מוזנח ולא מטופח, אין התאמה וצדק לתמונות שמפורסמות באתר לבין הקיים בפועל. חבל שכך בחיים לא נחזור למקום הזה.
איתמר אברמן (8)
2021-08-31