Galileo Hotel,
8 Hilel Ha`Zaken St.Corner of 23 Beit Yosef St. Tel Aviv 63309, Tel Aviv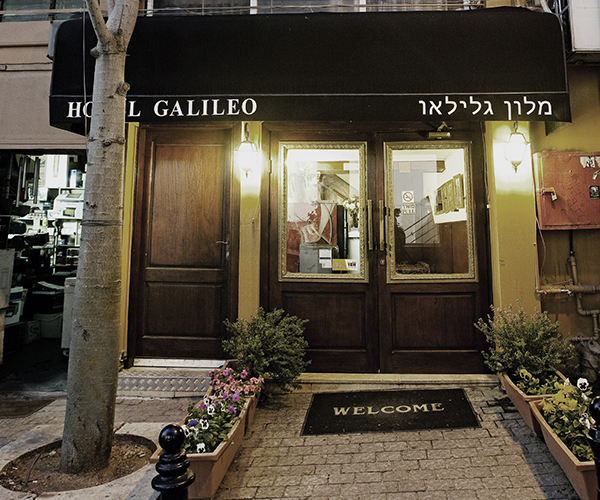 terms of cancellation
Standard Reservations - Cancellation / Change Conditions: Up to 48 hours prior to arrival (14:00), no charge. Less than 48 hours from date of arrival, 1 night charge per reservation. Non-refundable, 100% charge for total booking. Reception hours from 14:00 Tzek Ott 12:00 noon Reception at 16:00 Check-out Saturday at 12:00 Reservations without refund - Terms of cancellation: Prepayment upon reservation. Without the ability to cancel, change. If canceled or changed, 100% of the order will be charged.
Hotel Highlights
done

This charming and unique hotel has 11 rooms

done

Located in the pastoral neighborhood of Yemenite

done

Walking distance from Nahalat Binyamin pedestrian mall, Sheinkin and the Carmel Market

done

Free WiFi is available for guests

done

Spacious roof with breathtaking panoramic views
Tel-Aviv's most exciting budget accommodation, based in a great central location, close to the beach and night
life attractions. Just a stone's throw from the colorful Carmel Market, next to the famous craft market
of Nachalat Binyamin and the coolest Sheinkin St, of the cultural capital of Israel – Tel Aviv.
rooms
Map
back to results
close map