Galileo Hotel,
8 Hilel Ha`Zaken St.Corner of 23 Beit Yosef St. Tel Aviv 63309, Tel Aviv
Tel-Aviv's most exciting budget accommodation, based in a great central location, close to the beach and night life attractions. Just a stone's throw from the colorful Carmel Market, next to the famous craft market of Nachalat Binyamin and the coolest Sheinkin St, of the cultural capital of Israel – Tel Aviv.
Show Map
reviews: 8.8
terms of cancellation
Standard Reservations - Cancellation / Change Conditions: Up to 48 hours prior to arrival (14:00), no charge. Less than 48 hours from date of arrival, 1 night charge per reservation. Non-refundable, 100% charge for total booking. Reception hours from 14:00 Tzek Ott 12:00 noon Reception at 16:00 Check-out Saturday at 12:00 Reservations without refund - Terms of cancellation: Prepayment upon reservation. Without the ability to cancel, change. If canceled or changed, 100% of the order will be charged.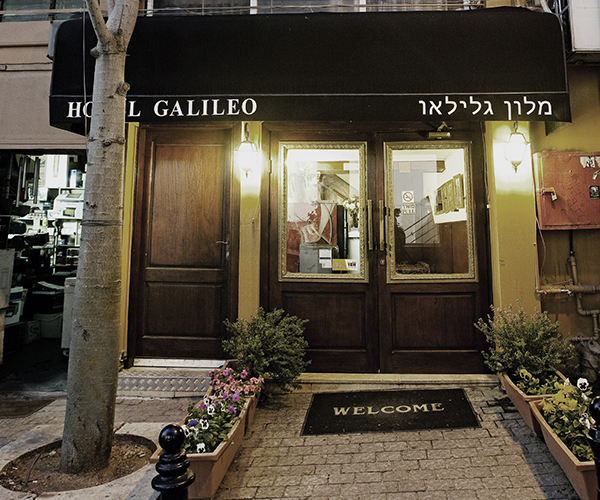 back to results
close map