Herods Palace Eilat
★★★★★
Derech Hayam 8, Eilat, 88103, Israel, Eilat
The Herods Palace Hotel Eilat (former sheraton) Guest arriving at the hotel will enjoy history and architectural style, the hotel is located on the north beach area all rooms have an magnificent views of the Red Sea. the Herods hotel eilat has 2 more hotels in his complex 1) Herods Forum Convention Center is located across from Herods Palace, linked by an elevated walk way and consists of 104 rooms and suites. 2) HERODS VITALIS is a stand alone tower located between HERODS PALACE and the red sea. The Vitalis has 64 nonsmoking rooms and suites and is an ultimate spa hotel.
עוד על המלון
סגור
Rooms Herods Palace Eilat
Deluxe Room Accessible
Spacious designer rooms located on the second floor, offering wide access doorways, a shower and other facilities in accordance with the accessibility standard.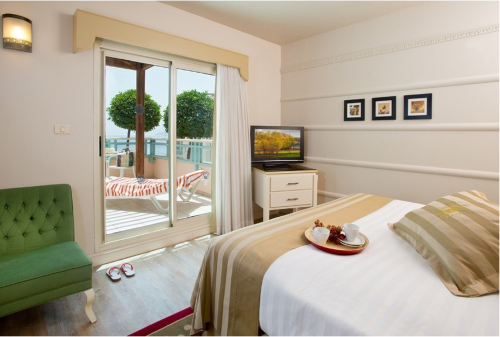 Junior Kadim Suite
These newly designed suites offer spacious living accommodation, a Jacuzzi on the bathroom, a large balcony and superior facilities including a gift package. Guests aged 18 and over can also access the business lounge and Spa. Suitable for two adults and two children sharing. 63 Sqm
4 Guests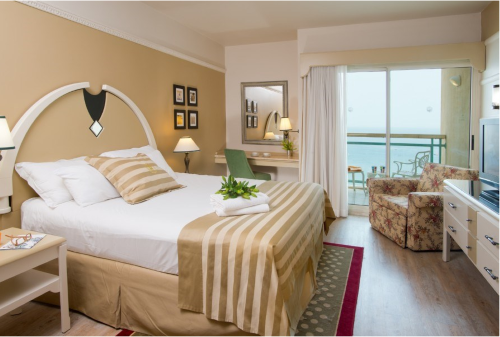 Executive Rooms
These elegant, thoughtfully furnished rooms offering beautiful sea views and can comfortably accommodate up to two adults and 31 Sqm

3 Guests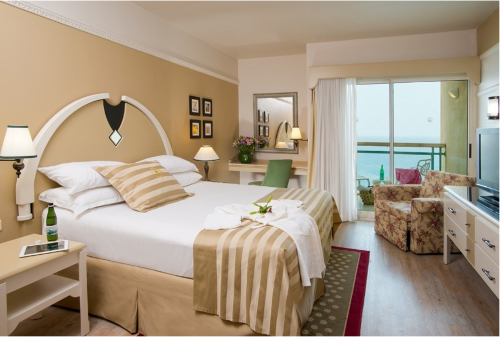 Palace Club Room
These lavish designer rooms offer a range of outstanding amenities as well as free access (Guests aged 18 and over) to the business lounge and Vitalis. Suitable for up to two adults and one child sharing.31 Sqm
3 Guests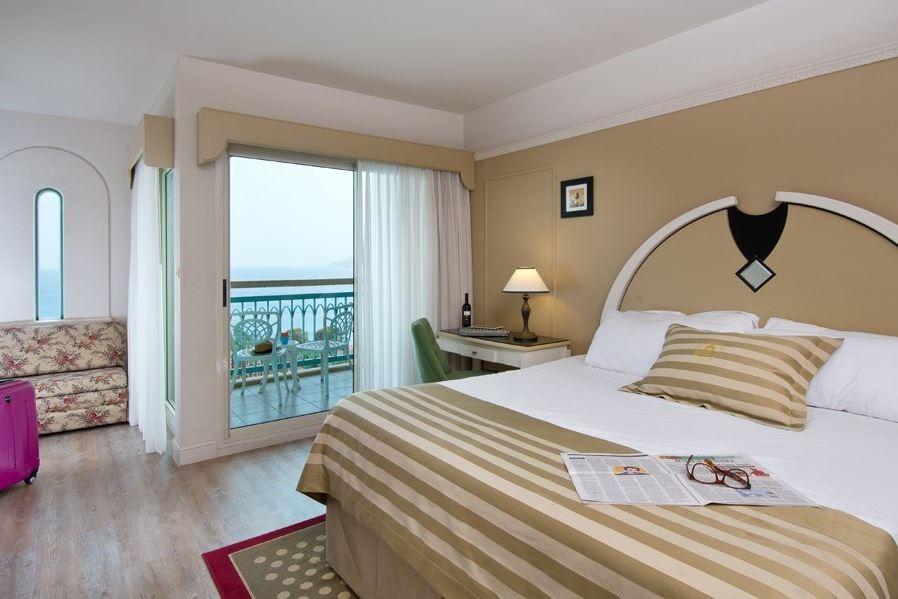 Grand Club room
Spacious and luxurious, the Club Rooms offer a range of exceptional amenities designed to guarantee a relaxing work
Room Size
33 Sqm
Max Occupancy
4 Guests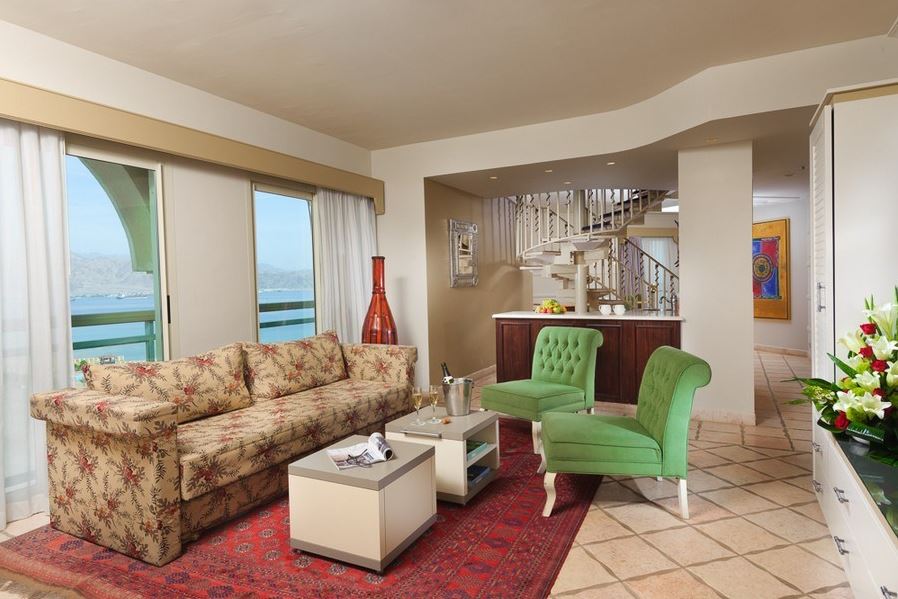 Presidential Hotel Suite
The most spacious accommodation option of all the Herods Palace Eilat Hotel rooms & suites, this outstanding two-level Read more
Room Size
100 Sqm
Max Occupancy
2 Guests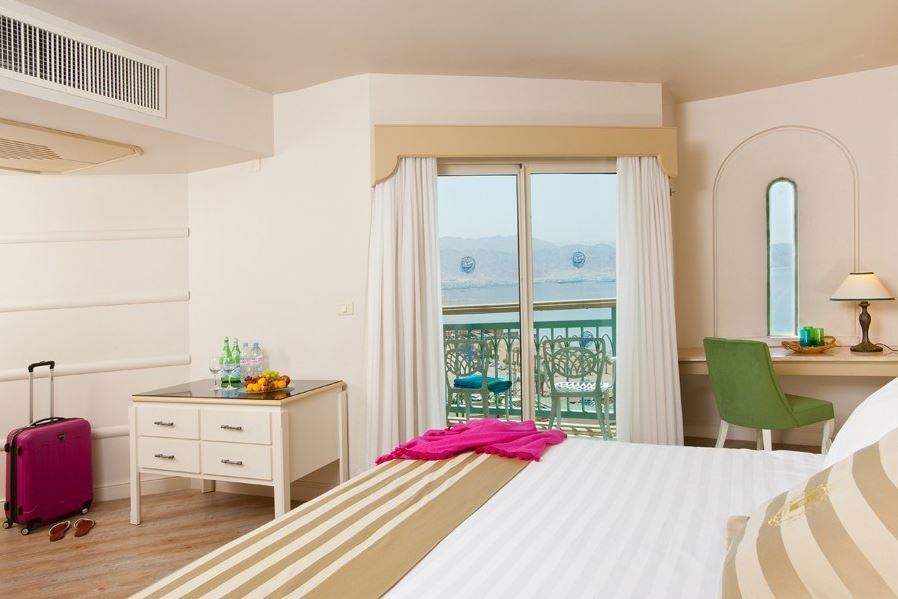 Palace Castle Suite
The Herods Palace Eilat hotel rooms & suites include 19 exquisitely decorated spacious Deluxe Castle Suites, each with Read more
Room Size
62 Sqm
Max Occupancy
4 Guests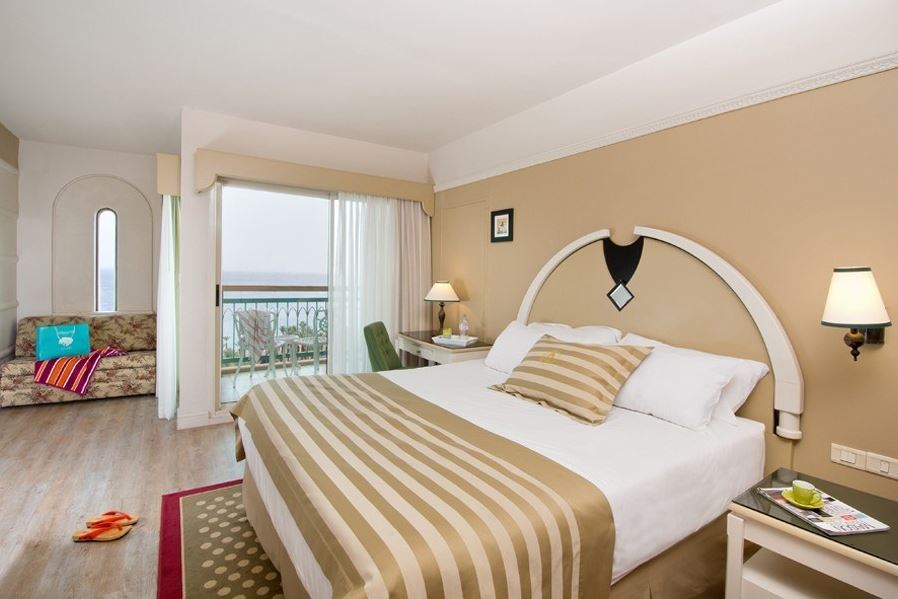 Palace Executive Grand
These spacious rooms offer stunning views over the Gulf of Eilat as well as a range of superior
Room Size
33 Sqm
Max Occupancy
4 Guests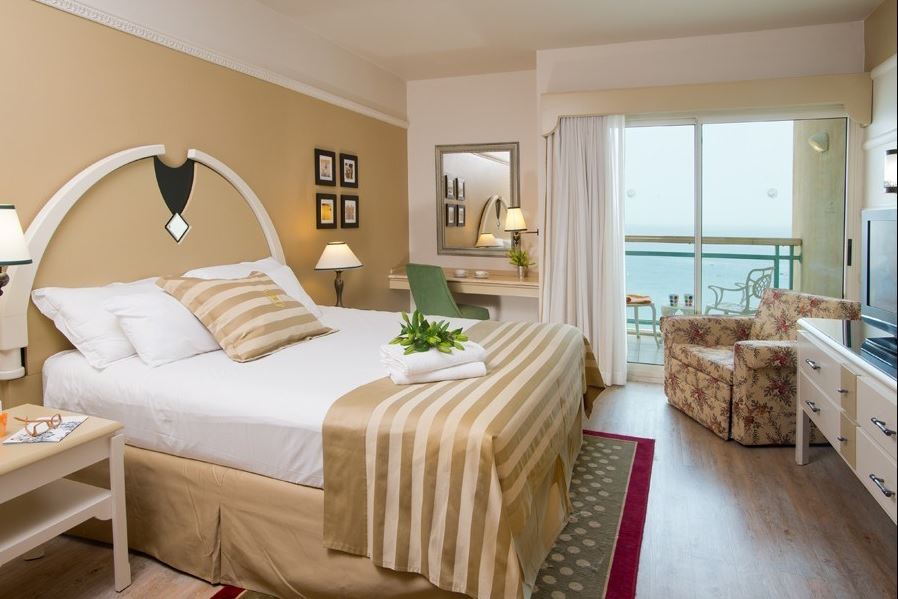 Palace Deluxe
Featuring their own sun terraces offering magnificent views over the Gulf of Eilat, rooms have a comprehensive range of superior facilities. Suitable for two adults and one child. Read less
Room Size
31 Sqm
Max Occupancy
3 Guests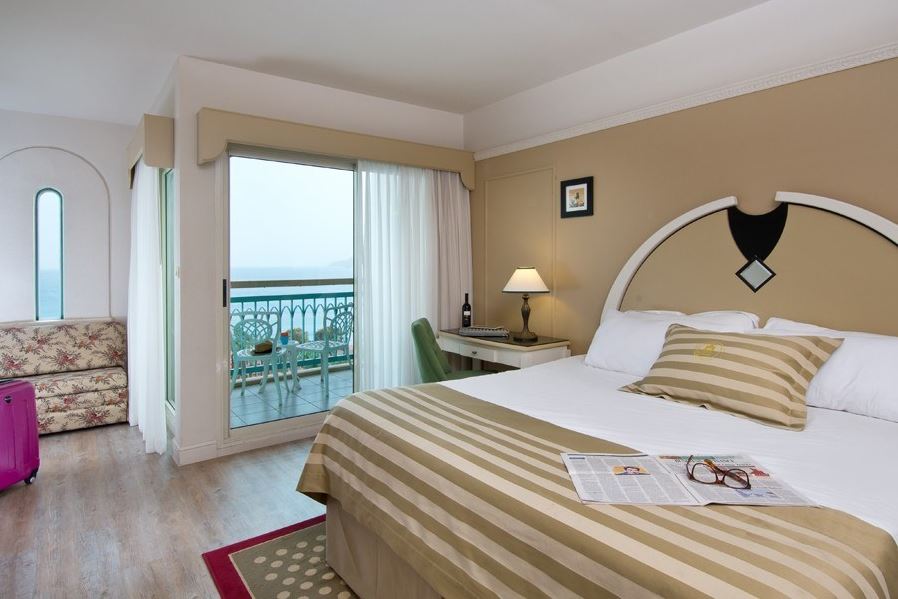 Palace Deluxe Grand
Ideal comfortable accommodation for families, with a host of in-room entertainment options, plus welcome conveniences. Suitable for a
Room Size
33 Sqm
Max Occupancy
4 Guests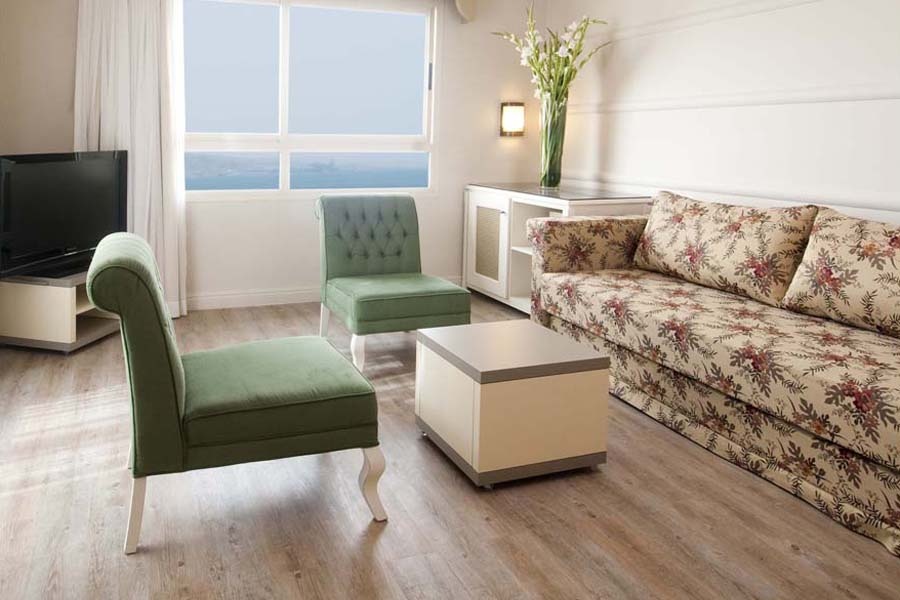 Junior Cadim Suites
These newly designed suites offer spacious living accommodation, a Jacuzzi and superior facilities including a gift package. Guests
Room Size
63 Sqm
Max Occupancy
4 Guests
Grand Deluxe Rooms
Ideal comfortable accommodation for families, with a host of in-room entertainment options, plus welcome conveniences. Suitable for a
Room Size
33 Sqm
Max Occupancy
4 Guests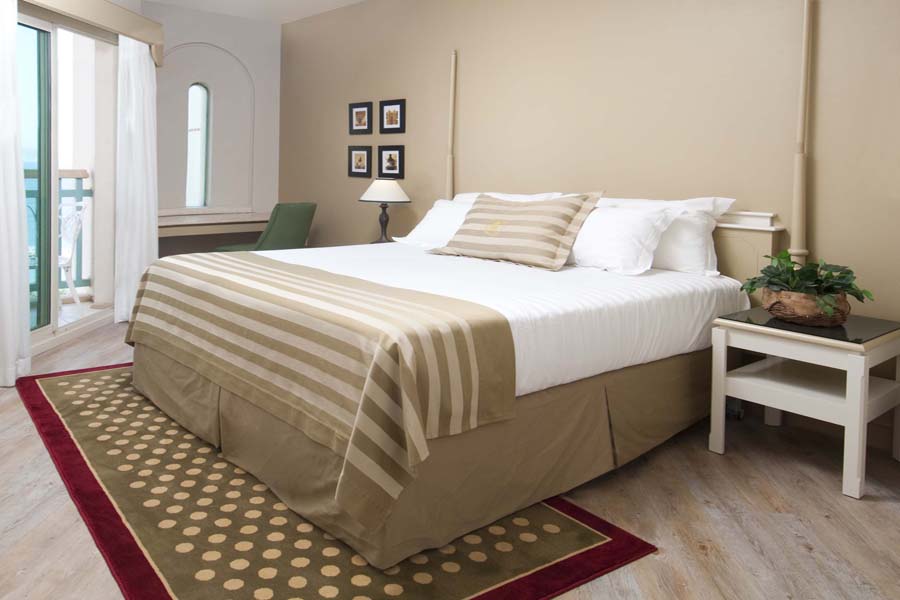 Deluxe Rooms
Featuring their own sun terraces offering magnificent views over the Gulf of Eilat, rooms have a comprehensive range of superior facilities. Suitable for two adults and one child.
31 Sqm
Max Occupancy
3 Guests
Hotel Services
Outdoor Seasonal Pool
Parking based on Availability
Dining Room
Free WiFi
WiFi in the Rooms
Business Lounge
lang_electric_vehicle_stand עמדת רכב חשמלי
reviews Herods Palace Eilat