Hillel 11 Jerusalem
11 Hillel Street, Jerusalem, 94581, Israel, Jerusalem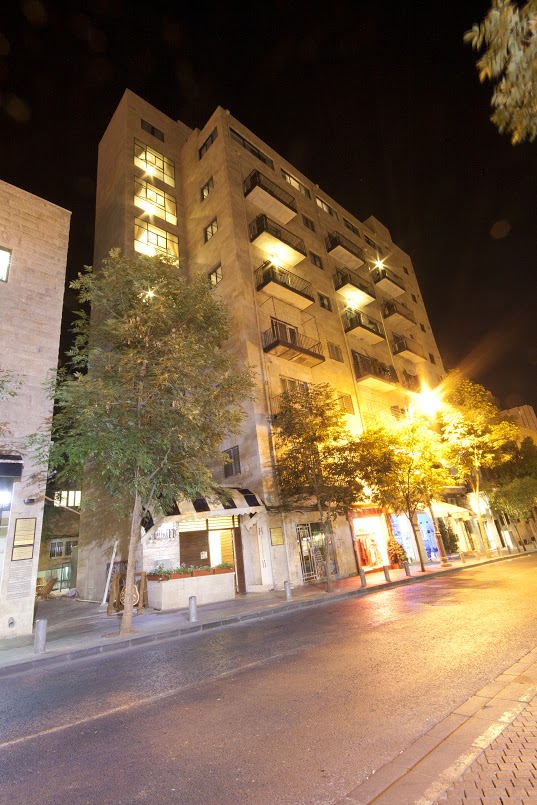 terms of cancellation
Cancellation terms: Regular season up to 24 hours before date of arrival No cancellation fee Less than 24 hours Full cancellation fee. High season, holidays and Christmas - up to 7 days before date of arrival Cancellation without cancellation fee less than 7 days Full charge for all stays according to the reservation. The hotel does not have full charge for the entire reservation
An Old city, breathtaking view, gorgeous hotel and exciting moments, Hillel11 Suites-
A Jerusalem wonderful experience!
You are Welcome to enjoy the extraordinary ambience of this great town, in our well located Hotel, in the center of Jerusalem. A modern designed pampering rooms, within a short walking distance from the Old city, Mamila mall, The Markets and many more of Jerusalem - Attractions.
We are ranked In Jerusalem's top 10 hotels since we opened a year ago!
rooms
One-Bedroom Suite with Balcony

Room facilities: Balcony, City views, Living room, Fully controllable Air Conditioning, Sofa, Wardrobe, Shower, , Bathroom, hairdryer. Radio, satellite cable channels, LED screen TV, Complimentary high speed wireless kitchenette, fridge, kettle electric, Dining area, Wake up Service. Room size: 40 square meters Bedroom : 1 Large Double Bed

Executive Suite With Balcony

The room is suitable for a couple (+ 2 Optional). Room facilities: Balcony, City views, Living room, A large Dining area, Fully controllable Air Conditioning, , Sofa, Wardrobe, Shower, Bathroom, hairdryer. Radio, satellite cable channels, Complimentary high speed wireless, LED screen TV. kitchenette, fridge, kettle electric, Wake up Service. Room size: 45 square meters Bedroom: 1 large double bed. Living room: sofa bed

Executive Suite

The room is suitable for a couple (+ 2 Optional). Room facilities: City views, Living room, A large Dining area, Fully controllable Air Conditioning, , Sofa, Wardrobe, Shower, Bathroom, hairdryer. Radio, satellite cable channels, Complimentary high speed wireless, LED screen TV. kitchenette, fridge, kettle electric, Wake up Service. Room size: 45 square meters Bedroom: 1 large double bed. Living room: sofa bed

Studio

The room is suitable for a couple. Room facilities: City views, Air Conditioning, Sofa, Wardrobe, Shower, Bathroom, hairdryer. Radio, satellite cable channels, LED screen TV, Complimentary high speed wireless ,kitchenette, fridge, kettle electric, Dining area, Wake up Service. Room size: 28 square meters Bedroom: 1 Large Double Bed
Map
back to results
close map