Royal Plaza Hotel
Ganei Menorah Blvd, Tiberias, 23546, Israel , Tiberias
A relaxing vacation in a friendly, informal atmosphere. Personal and courteous service. The Royal Plaza Hotel stands on a small hill overlooking the Sea of Galilee. Within easy walking distance of the hotel you will be at the beach, the ancient mineral baths of Tiberius, the modern spa/hot springs, and the Tomb of Rabbi Meir Baal Haness Pool & Spa Open From 10/4/2017 NEW! Bike Rentals - Rent a Bike and tour the Lakeside NEW!
rooms

Family Classic Room
Large Family Room suitable for Couples with two children and baby

Royal famlly room
The Royal famlly room is spacious, has a living room and a separete bedroom. it is suitable for couples or families with two children. The guests will enjoy a VIP treatment and Free WI-FI .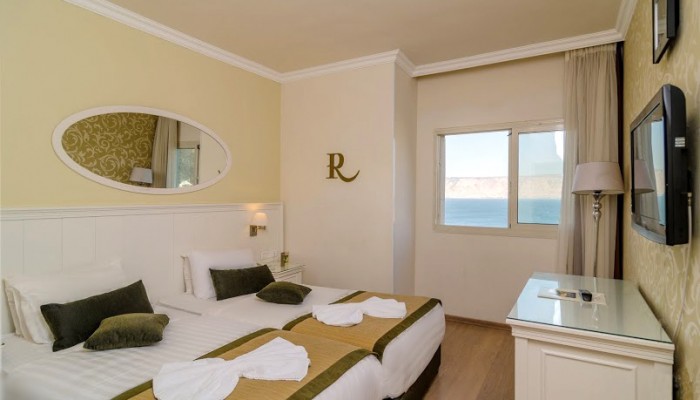 Classic with Lake Side View
Rooms offer a sensation of comfort and are suitable for
couples and a child.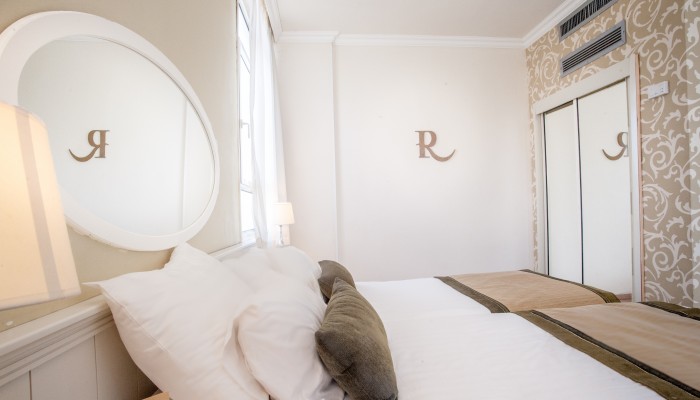 Classic no view
A comfort room with no view
Each room has hair dryer, air conditioning, refrigerator , cable TV, tea and coffee set and a telephone.
Discounted room rate due to limitation scenery and location of the room.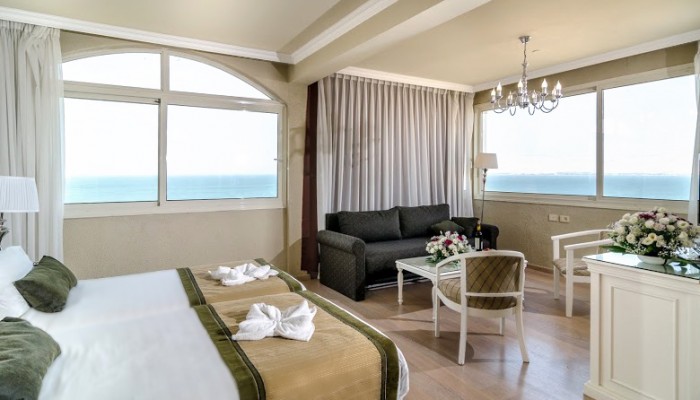 Superior with Full Lake View
Rooms are spacious with a breathtaking view of the Sea of Galille, situated on high floors providing a pastoral and relaxed atmosphere. Rooms are suitable for a couple and a child.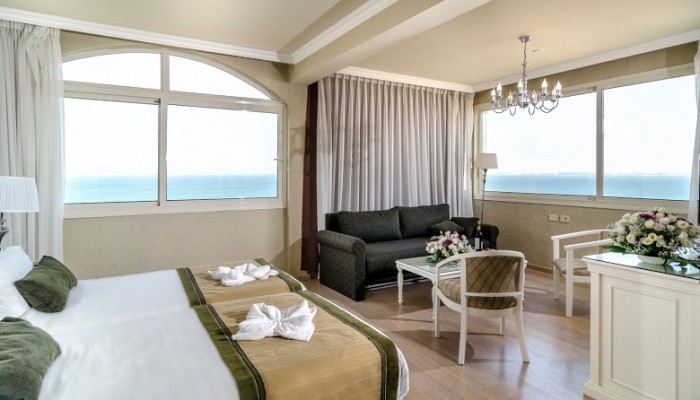 Family Superior with Lake View
Rooms are very spacious on a high floor, overlook the sea of Galilee and adapted to host families,rooms are suitable for couples and two children.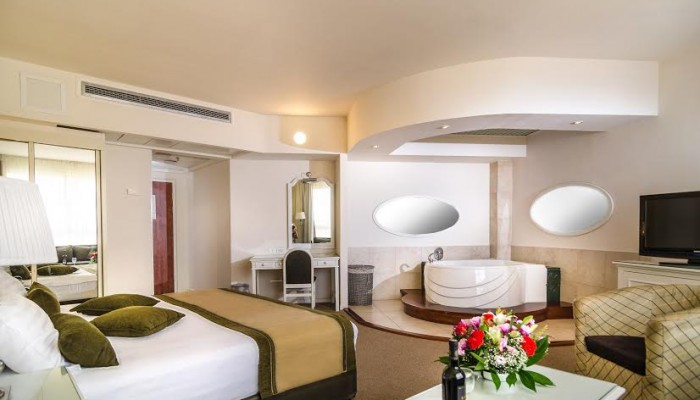 Deluxe Jacuuzi
Rooms are very spacious on a high floor. They provide a pastoral atmosphere and overlooking the beautiful Sea of Galilee, it combines elegance and modern style. In the open space, the Jacuzzi and seating area will enable to take a rest. Suites's guests enjoy special VIP treatment, bathrobes, slippers and free WI-FI in the roon.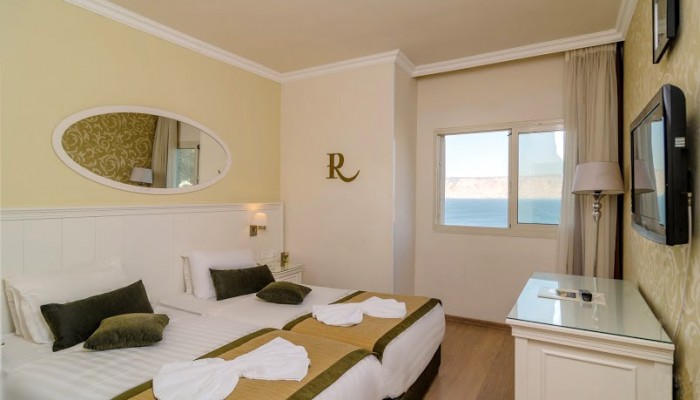 Classic with Full Lake View
Overlooking the magnificent Sea of Galilee are spacious and offreing a sensation of rest and calm and are suitable for a couple and a child
Hotel Services
Outdoor Seasonal Pool
Gym
Kids Club
Dining Room
Events Hall
Free WiFi
WiFi in the Rooms
reviews Royal Plaza Hotel
שרה שוסטוב (10)
2021-12-25
פאנטסטי
שמעון מור (4)
2021-12-04
היה לנו אירוח מזעזע!
מרדכי אשכנזי (8)
2021-11-23
דן בן יאיר (10)
2021-11-20
מושלם
טטיאנה פוגודין (8)
2021-09-28
עדן אסתר בן זקן (8)
2021-09-04