Leonardo Plaza Eilat
North Shore Eilat POB 1944, Eilat, 88100 , Israel, Eilat
Leonardo Plaza Eilat (formerly Sheraton Eilat) invites you for a particularly pampering vacation in Israel's most southern and liveliest city, Eilat.The hotel features a gorgeous view of the Red Sea, a new, pampering spa, a unique pool with waterfalls and an the array of activities for children and adults – allowing you to select the vacation of your choice at the Leonardo Plaza Hotel Eilat: An exciting, lively holiday or a peaceful, relaxing vacation.
rooms

Accessible Room
Rooms on the first floor that include a shower, a minibar storage unit, hairdryer and coffee kit.
Most rooms have a balcony with panoramic views of the sea and central pool area.
Please note: the Sabbath elevator does not stop on this floor.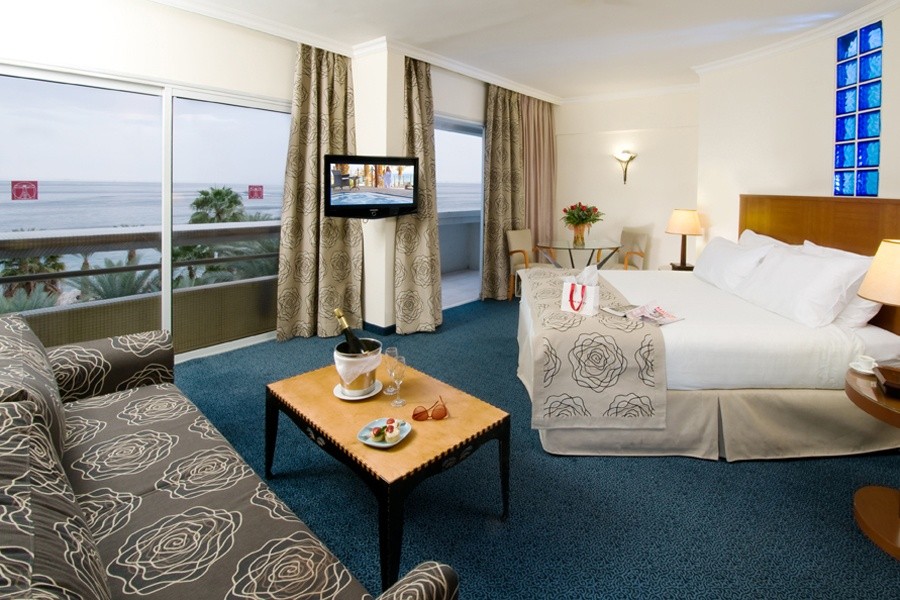 Junior Suite
Comfortable Junior Suite with 45sqm and 15sqm of balcony. The suite located in front of the beach, offering a breathtaking view over the Red Sea and lounge access. The Suite is equipped with double bed, air condition, flat screen TV, coffee & tea making facilities, direct dial phone, desk, safe and bathroom with shower, WC and hairdryer.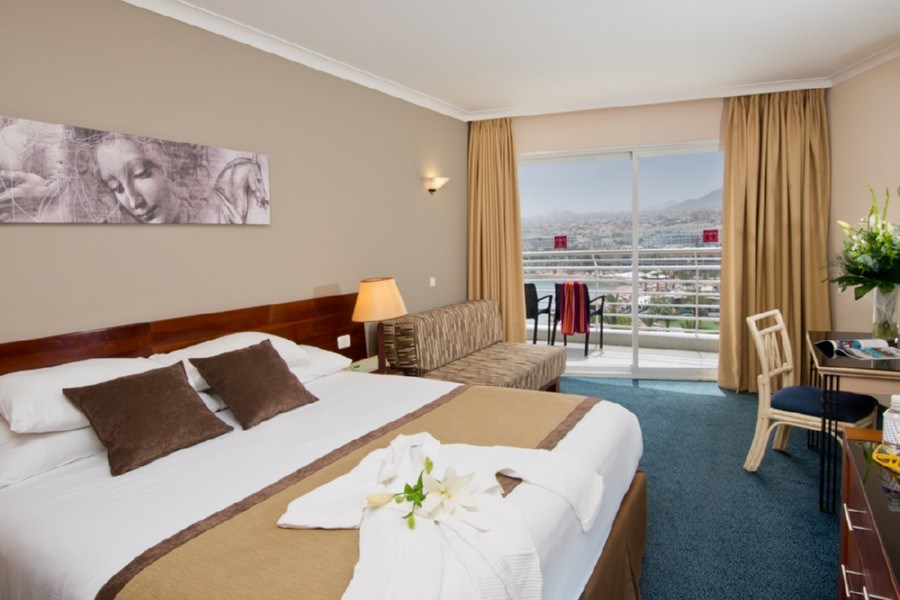 Premium Sea View
Pampering rooms overlooking the enchanting views of the sea. Most of the rooms have a private balcony facing Read more
Room Size
27 Sqm
Max Occupancy
4 Guests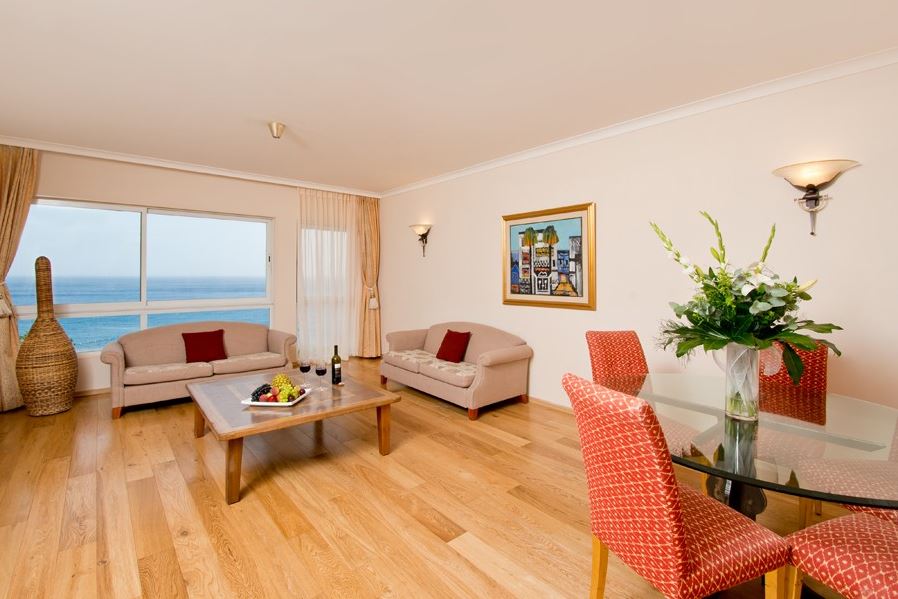 Royal Presidential Suite
These stylish Leonardo Plaza Eilat hotel rooms & suites tick all the boxes when it comes to luxury Read more
94 Sqm
Max Occupancy
4 Guests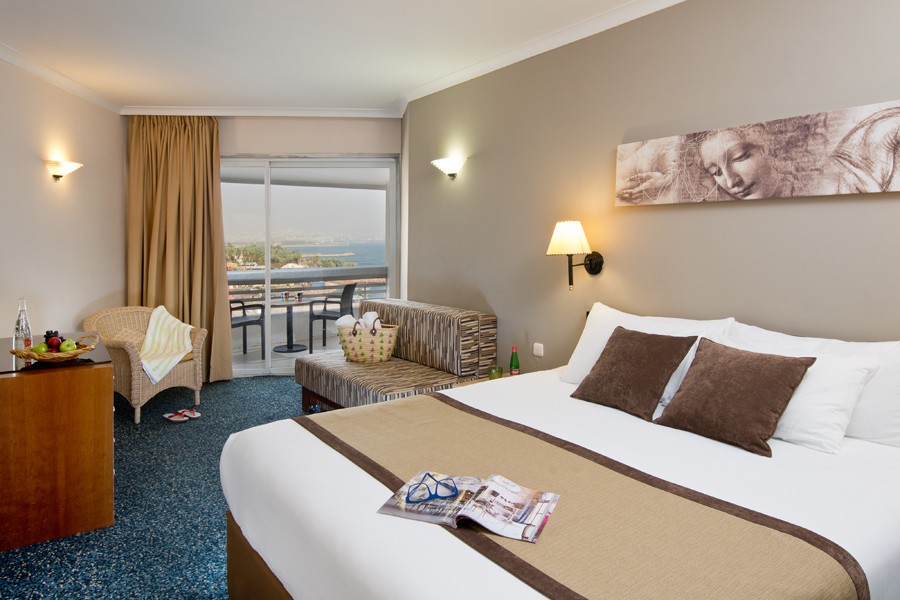 Premium Room Sea View High Floor
Guests can relax and enjoy the in-room entertainment and refreshment options as well as take in glorious sea Read more
Room Size
27 Sqm
Max Occupancy
4 Guests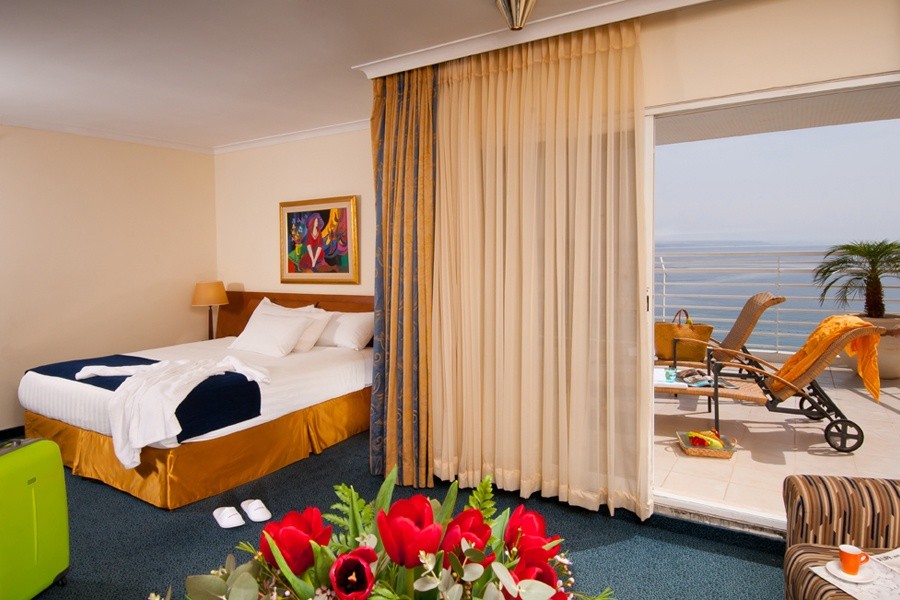 Grand Deluxe Panorama Room
These extra spacious rooms are an ideal option for an ultimate pampering family beach vacation. Rooms are equipped
Room Size
42 Sqm
Max Occupancy
4 Guests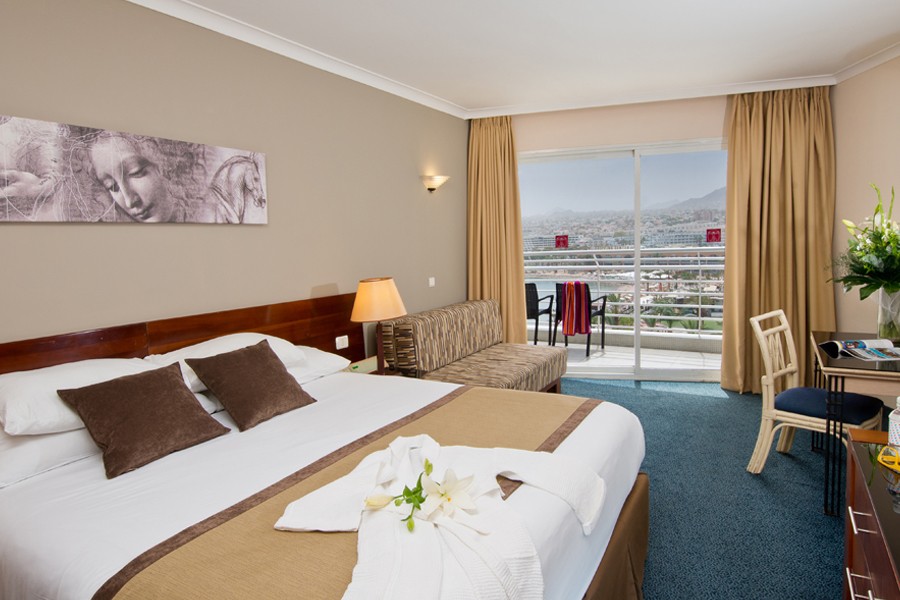 Superior Room Sea View
Guests have access to their own private balcony from which to admire spectacular beachside views. In-room there are * Requests for a room with a private balcony will be considered yet cannot be

Read more
Room Size
25 Sqm
Max Occupancy
4 Guests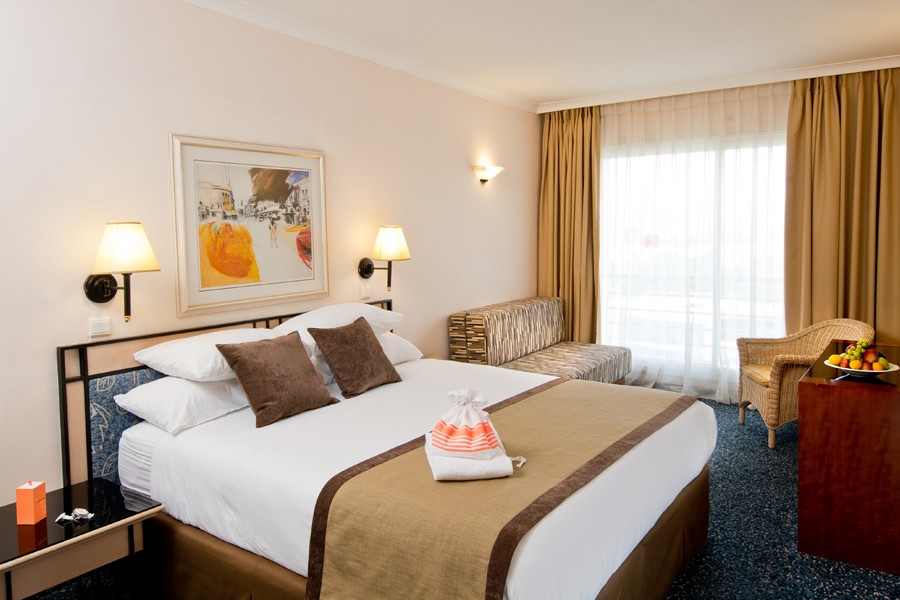 Comfort Room City View
These spacious and well-appointed rooms make the ideal choice for a couple or smaller family seeking a stress-free
Room Size
27 Sqm
Max Occupancy
3 Guests

Hotel Services
Outdoor Seasonal Pool
Spa
Parking based on Availability
Free WiFi
WiFi in the Rooms
lang_electric_vehicle_stand עמדת רכב חשמלי
reviews Leonardo Plaza Eilat
אדיר פז (10)
2022-06-05
אין מילים אחרות להוסיף חוץ מזה שהמלון מושלם מבחינת הכל
משה ויצמן (5)
2022-05-14
האוכל היה ברמה נמוכה רובו לא היה טעים \nחדרים מיושנים ציפיתי ליותר האמת \nהמזגן היה מאוד חלש \nציפיתי ליותר מהמלון \nלמרות שכמה אנשים שאני מכיר אמרו לי לא לסגור חופשה במלון הזה \nהתעקשתי וסגרתי \nחבל שאני מתחרט שלא הקשבתי להם ..
יבגניה ספרינצין (8)
2022-05-07
מרדכי קוטיגרו (8)
2022-05-07