Herods Vitalis Eilat
★★★★★
Derech Hayam 8, Eilat, 88103, Israel, Eilat
With its creative, novel approach, the 7 Spices Restaurant offers a la carte gourmet cuisine individually prepared and served at your table.All menus contain nutritional information that allows you to select according to personal taste. The dishes in 7 Spices are carefully selected by leading chefs and nutritionists, and the cuisine is based on organic vegetables, fruit, flour, nuts and oil. Vitalis even has its own herb garden which provides fresh produce every day to the kitchens. Vitalis also has a delightful Juice Bar where guests can enjoy exotic beverages, prepared on the spot. The magnificent Vitalis Spa is a total experience. There is a seemingly endless number of spa treatments and facilities available. Based upon several years of intensive research, it incorporates the latest thinking from various disciplines including nutrition, weight reduction, stress management, fitness physiology, aesthetics, sexology and Eastern philosophies. There is a choice of 4 programs of different duration and intensity. Each program consists of a small group of people working together to achieve specific goals, and has its own special composition of face and body treatments, fitness classes, sports, workshops, lectures, meditation and fun activities. Please Note: The Herods Vitalis Spa allows only children 16-years and older to stay on property with parents.
עוד על המלון
סגור
Rooms Herods Vitalis Eilat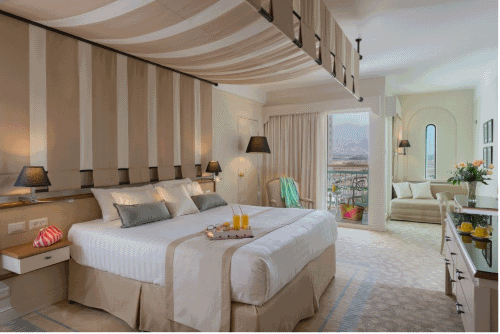 Palace Executive Room
Pleasant and spacious rooms located on the upper floors of the hotel. The rooms overlook the Gulf of Eilat, and include rich amenities, inviting guests to enjoy a pampering breakfast in the Tamariand and a pampering package that includes a gift.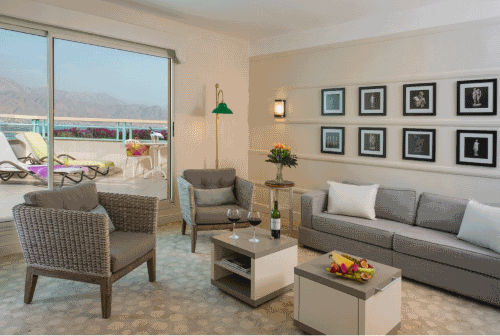 Presidential Suites
Perfect for the ultimate romantic vacation for two, these two-level suites feature a rooftop balcony for glorious sea views, plus a Jacuzzi, along with a range of superior pampering amenities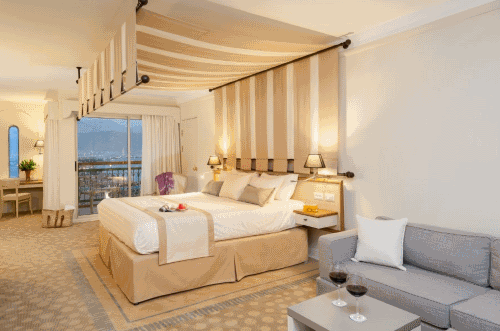 Rain Suite
Very spacious bedroom with lounge area and king size bed (same space). In addition, a huge bathroom includes a double Jacuzzi, a rain shower with a sitting bench, unique wood designs, a private seating balcony, and a smart multimedia screen.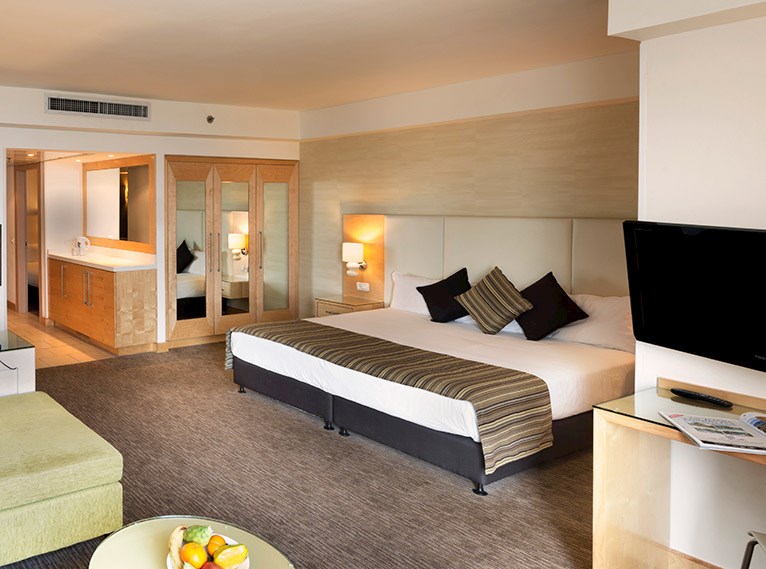 Vitalis Executive
These exceptional rooms are spacious and equipped with a range of superior amenities along with a balcony overlooking Read more
Room Size
25 Sqm
Max Occupancy
2 Guests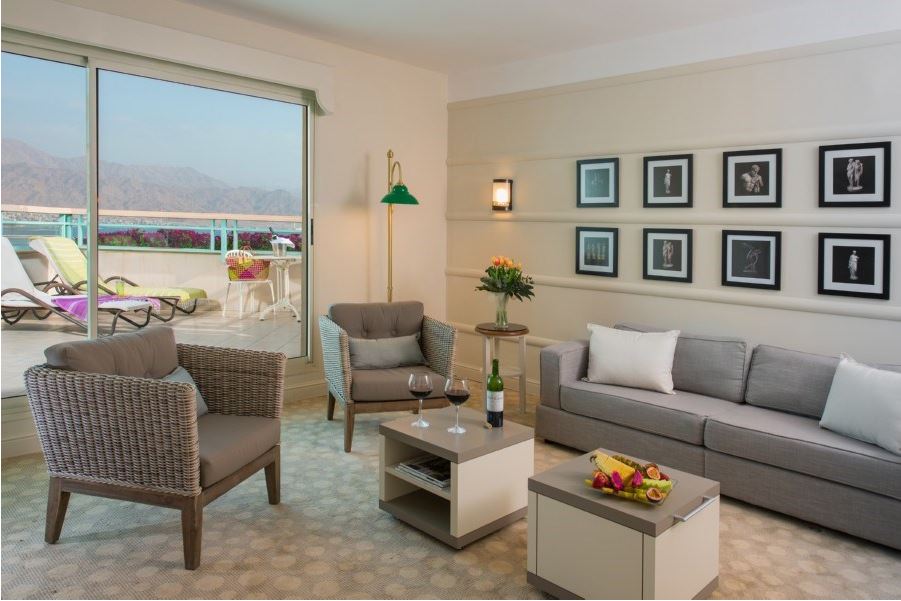 Executive Suite
These suites are located on Floors 5-12, also with balconies and views of the Gulf of Eilat and/or the swimming pool. You'll enjoy 63 sq. m of space and have a bedroom (with 32″ TV) and separate living room (with 37″ TV). The bathroom includes a Jaccuzi, DVD, sound system, iphone docking station, mini bar (additional fee), espresso machine (additional fee). There's a large sun balcony with lounge chairs. The suite comes with high quality towels and bath robes, slippers and a rich selection of quality bathroom products. You also have a free access to the Laurence Business Lounge, reserved for the exclusive use of Vitalis guests.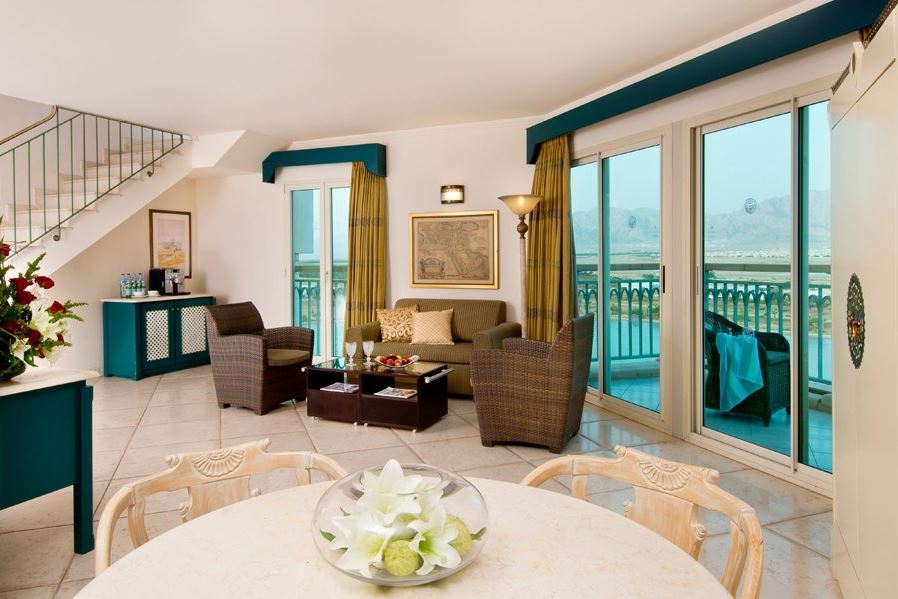 Presidential Suites
Perfect for the ultimate romantic vacation for two, these two-level suites feature a rooftop balcony for glorious sea Read more
Room Size
120 Sqm
Max Occupancy
2 Guests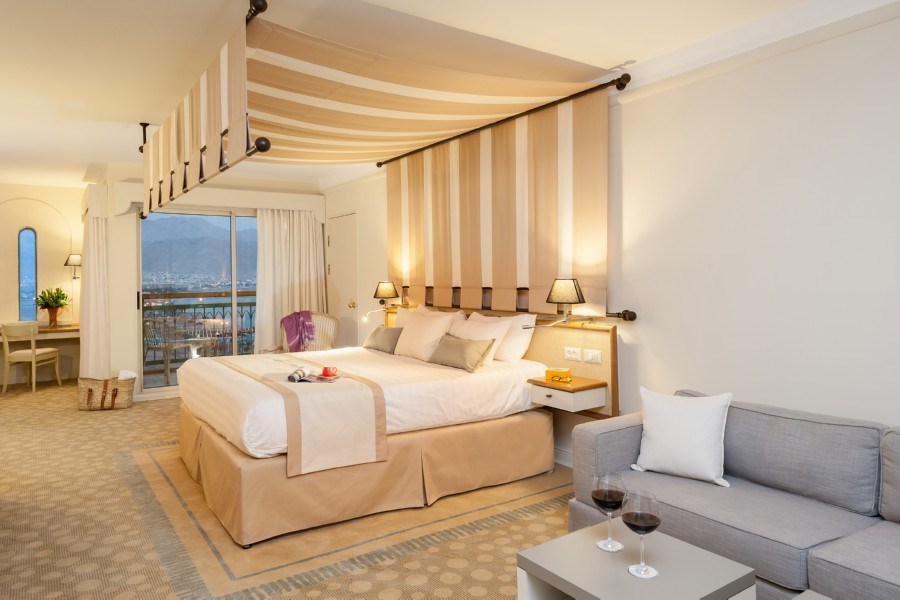 Rain Suites
Offering an exceptional level of accommodation, these Fattal Hotels suites feature canopied beds and 'rain' showers, while the Read more
Room Size
63 Sqm
Max Occupancy
2 Guests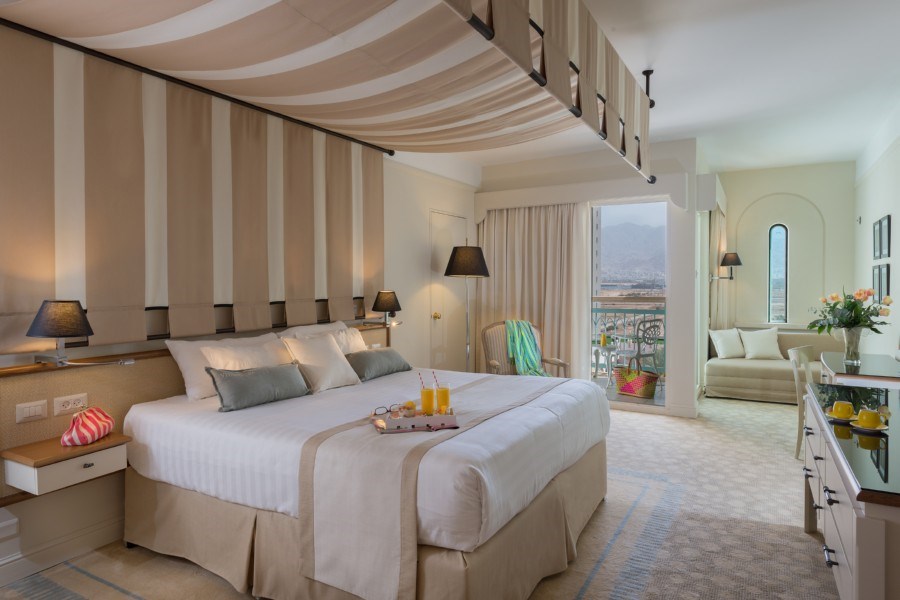 Executive Suites
These Herods Vitalis Eilat hotel rooms & suites feature a separate bedroom and large Jacuzzi along with extensive Read more
Room Size
62 Sqm
Max Occupancy
2 Guests
Hotel Services
Outdoor Seasonal Pool
Spa
All Rooms are Non-Smoking
Parking based on Availability
Dining Room
Free WiFi
WiFi in the Rooms
lang_electric_vehicle_stand עמדת רכב חשמלי
reviews Herods Vitalis Eilat
Gregory Sixtel (10)
2021-12-25
Herods is expencive but the level is top
דורון בראון (4)
2021-08-30