Dan Caesarea Hotel
Rothschild St 1, Keisarya, 30600, Keisarya
Show Map
reviews: 7.8
terms of cancellation
Cancellation of stay for less than 2 business days prior to the date of arrival will be charged the first night's cost. No 2 nights' stay or charge The entire period (whichever is lower)
2: August peak in Dan Hotels in Eilat, Dan Akkadian and holidays *: in other hotels chain
In addition, in the Jerusalem and Eilat hotels, the Christmas period - New Year's Day -
Cancellation to be made up to 7 days before arrival, no cancellation fee will be charged.
It is possible to cancel up to 7 business days prior to the date of stay without cancellation fees.
A cancellation / shortening of between 7-2 days prior to arrival will be charged for one night.
Cancellation / Cancellation Less than 48 hours prior to arrival, a cancellation fee of 2 nights or the entire stay (whichever is lower) will be charged.
In case of non-arrival during peak period (August, holidays) charge of the entire period ordered.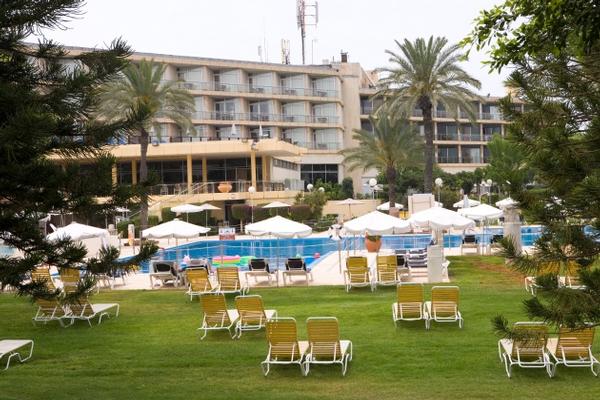 Deluxe Sea View

Classic design rooms with comfortable sitting-area, Most rooms with balconies. More details: 33 Sq. m / Max 3 adults or 2 adults & 2 children

Suite

Well-designed 1 bedroom suite, facing magnificent sea view. The Suite are spacious with a separate living room area and bedroom. More details: 57-91 Sq. m / Max 3 adults or 2 adults & 2 children

Deluxe Pool View

Large and spacious classic design rooms with comfortable sitting-area, facing magnificent view of the Pool, gardens and golf course. Most rooms with balconies. More details: 33-44 Sq. m / Max 3 adults or 2 adults & 2 children

Caesarea Room

Classic designed standard room, facing the pool, golf course, sea side or the hotels yard. More details: 30 Sq. m / Max 3 adults or 2 adults & 2 children
back to results
close map