Leonardo Plaza Haifa
0 David Elazar Street, Haifa, 35081, Israel , Haifa
The Leonardo Haifa Hotel is idyllically situated between magnificent Mount Carmel and the beautiful Mediterranean Sea. Guests can enjoy relaxing on the beach, and are also able to avail themselves of a host of activities in the leisure complex located directly below. Guests at the Leonardo Haifa hotel have all the ingredients for a fun, beach holiday, in Haifa's one and only beachfront hotel. Breathtaking views greet visitors from every corner, while there's an endless range of exciting activities for all the family including a superb covered pool and Fattal Hotels kids' club to keep younger guests happy. Dedicated fitness facilities are also on offer for guests wishing to keep fit during their stay. The hotel is right next door to the beach, has its very own shopping center – Leonardo by the Sea - on its premises, and is also within easy reach of all Haifa's main attractions including shopping malls, and a large hi-tech park. Guests can select from a range of room types suitable for everyone from families and couples to business travelers, who can also host meetings and conferences in the hotel's fully equipped events venues. Dining options include delicious breakfasts to with freshly prepared mouth-watering dinners, served in an exclusive Mediterranean atmosphere.
rooms
Deluxe Suite
סוויטות מעוצבות ונעימות המורכבות מסלון וחדר שינה. ניתן לקבל חיבור למחשב אישי ולאינטרנט, פקס ומודם (בתשלום).
הסוויטה אינה כוללת מרפסת.

תפוסה מרבית: זוג + 2 ילדים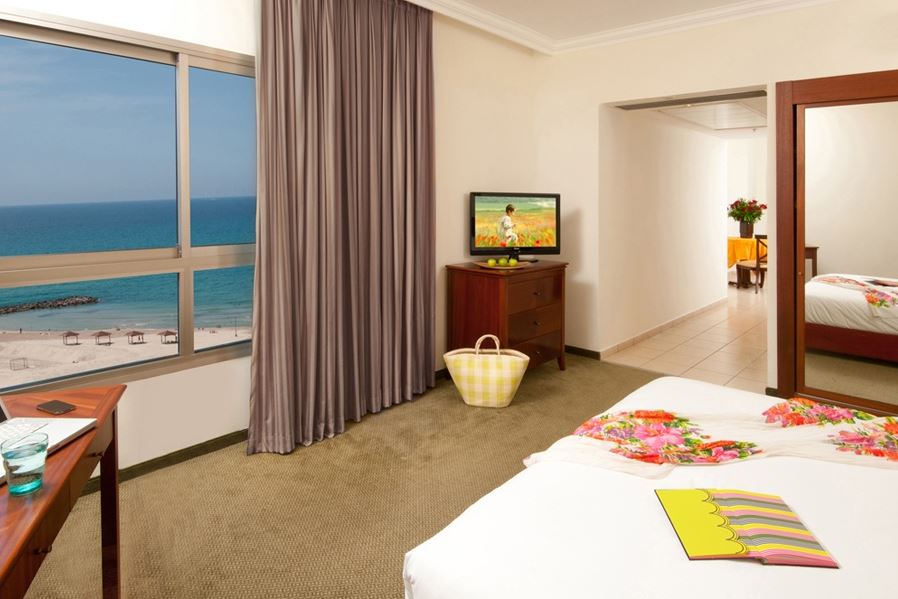 Junior Suite
סוויטות המעוצבות כחלל אחד עם מבחר פינוקים: חדר שינה, סלון ופינת ישיבה, מטבחון עם מקרר, מסך LCD וערכת קפה ותה.

תפוסה מרבית: זוג + ילד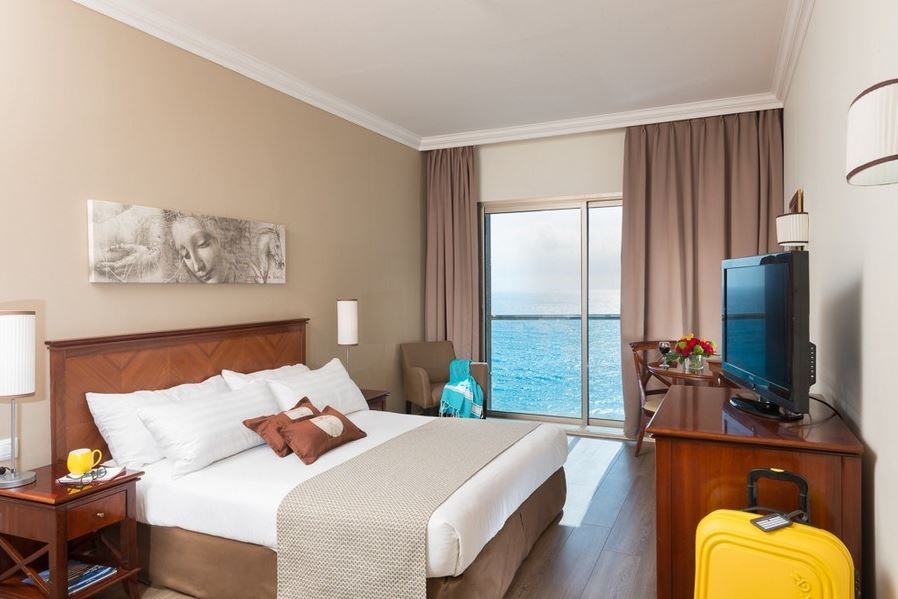 Superior
Superior Room - 21 sqm with sea view equipped with private bathroom / WC, hairdryer, cable TV, air condition, safe, minibar, coffee/tea amenities, desk and telephone with free international calls.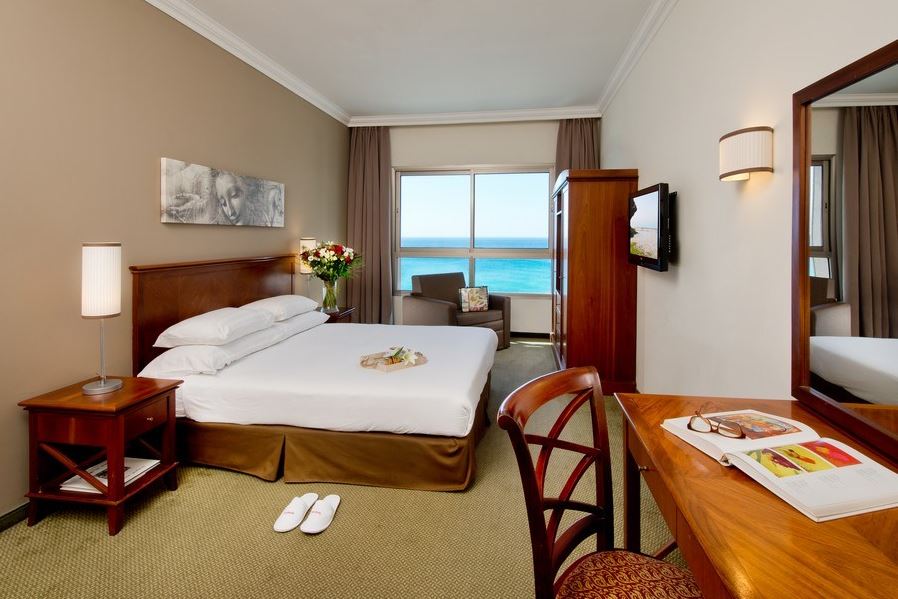 Executive room
חדר מעוצב ומרווח עם אבזור מפנק: ספה נפתחת, ערכת קפה ותה, אמבטיה, מסך LCD ומיני מקרר.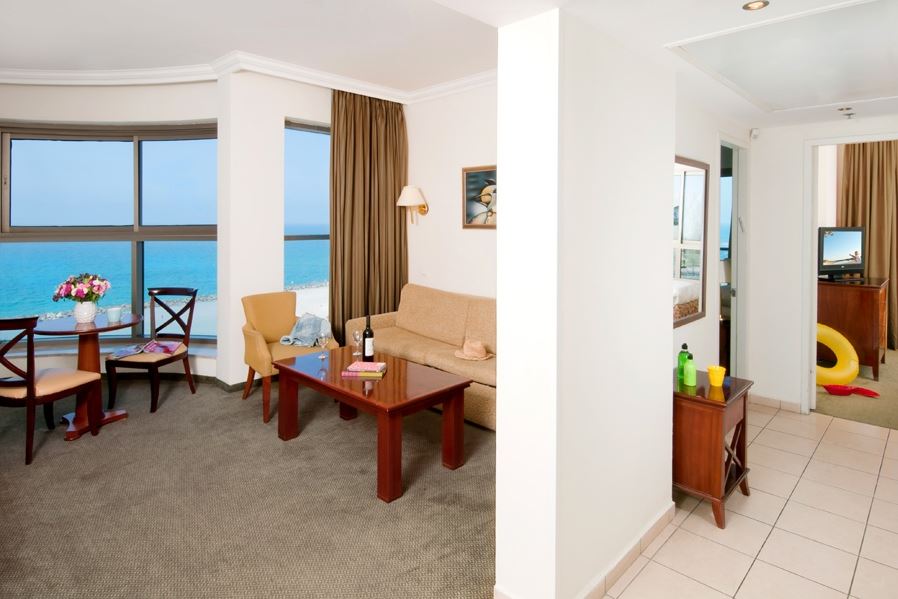 Royal Suite
The comfortable Royal Suite with 75 sqm and a fantastic sea view promises a luxurious and memorable stay. The separate living room with large seating area is connected with two specious bedrooms - double bed in the master bedroom, double or twin beds in the second bedroom. Additional facilities such as air conditioning, high speed internet access, LCD-TV, safe, coffee/tea maker, desk and telephone with free international calls.. The bathroom is equipped with shower, bathtub, toilet and hairdryer. Guests of the Royal Suite enjoy free entrance for two adults to the exclusive club lounge.


reviews Leonardo Plaza Haifa
אולנה סאלי (10)
2021-11-10
סיגל אביסדריס (8)
2021-10-24
דיאנה גריבוף (8)
2021-09-17
אברהים עבד אלחלים (8)
2021-09-13