Yarden Beach Boutiqe Hotel
Yona HaNavi St 35, Tel Aviv
The new and renovated hotel on Yona Hanavi Street offers guests a peaceful and peaceful stay in the heart of the city. The rooms and apartments at the hotel are the epitome of luxury that allows you to experience amazing hospitality along with personal attention from the friendly and professional staff at the hotel. The hotel is just 300 meters from the beach. Hotel services: • A tranquil environment just 300 meters from the beach. • All services including shops, bars and restaurants are a 3-minute walk away. • Newly refurbished hotel. • Spacious and luxurious rooms and apartments. • Bright and soothing design. • Personal services face to face. • Friendly, knowledgeable and bilingual staff. Facilities include: • Free Wi-Fi throughout the hotel and in all rooms. • Toiletries in all guest rooms. • Elevators. • Storage facilities for luggage and equipment. • Public and private non-smoking areas. • Designated areas for smoking. • Modern business center with office services such as fax, internet and photocopying. • Private check-in and check-out. • Reception. • seating area.
rooms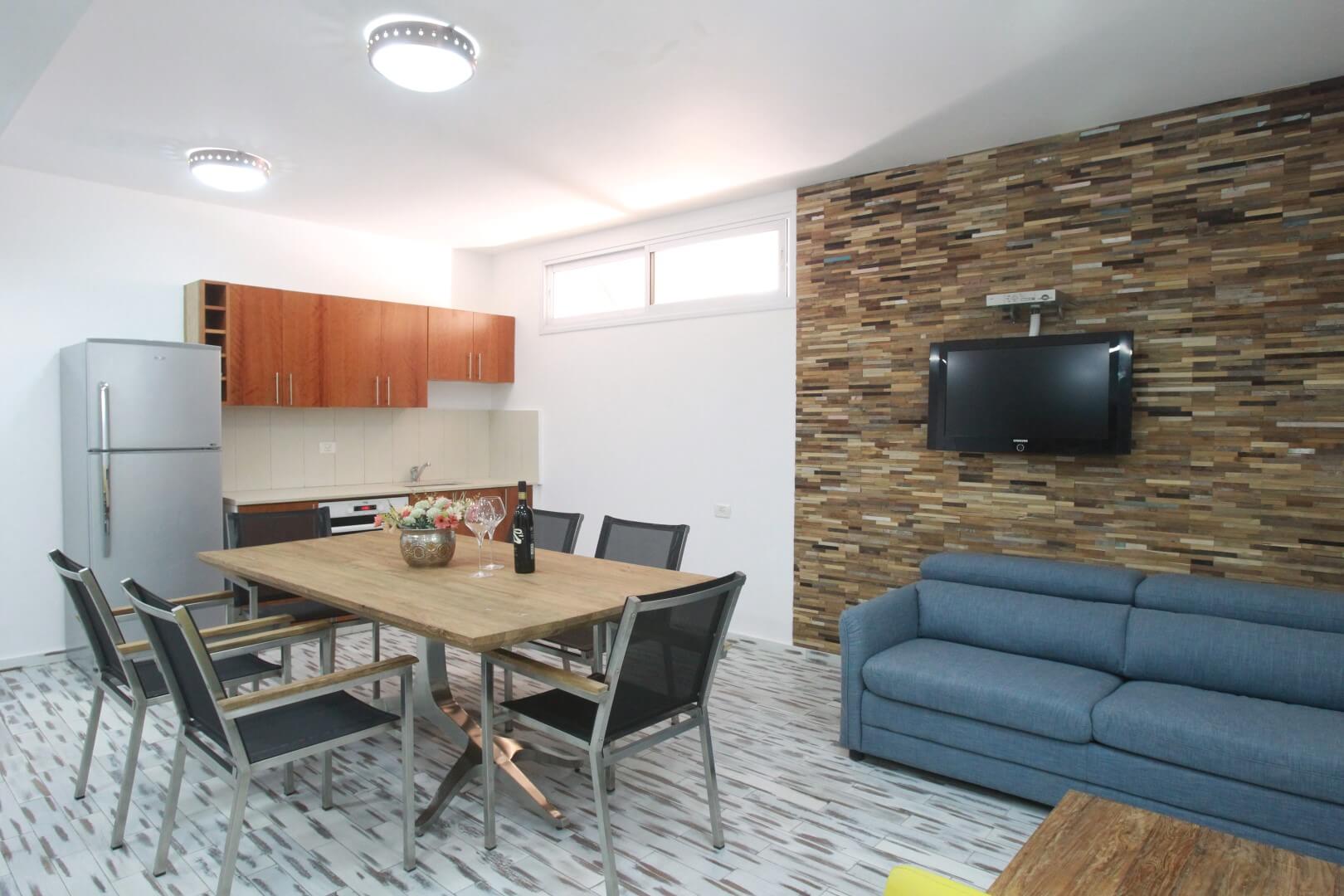 English basement apartment
The English basement is a spacious, 40-square-meter self-contained room with a spacious double bed, sofas, a dining table, chairs and a fully equipped kitchen. Relax in an apartment with a unique atmosphere that will tell you that you are in a rather different and special place. We offer our guests special accommodations without having to charge special prices. You will enjoy your night's sleep in a large, comfortable double bed with quality bedding ensuring a relaxed and comfortable sleep experience. A baby cot is available upon request. Cleaning service is provided on a daily basis with changing towels and linen. The room has a cable TV and air conditioning. And a hidden safe for your peace of mind as well as free Wi-Fi in the apartment and the rest of the hotel.
Hotel Services
Apartment Hotel
Minutes walk from the beach
reviews Yarden Beach Boutiqe Hotel
עינבל מימון (8)
2019-12-28
עינבל מימון (8)
2019-12-28
MYKHAILO MURZAKHANOV (8)
2019-10-30
אורנה אברהם (8)
2019-10-19