Shoresh - Green Hills
MP Judean hills, Moshav Shoresh,
Wide lawns, pleasant country paths, red tile roofs. Cabins build around the gardens of the Shoresh Hotel. Guests are invited to use the Hotel facilities: season out-door swimming pool, Mini-market, free parking, Internet and e-mail station, Children's playground. Shoresh Hotel's location is unique. Close to the main cities and airport yet when here, you will find yourself spending time in the middle of nature, with rambling hills and forests, and breathtaking views of almost the whole of Israel. Whatever you are looking for we offer, peace and quiet or a few minutes drive to main cities. At Shoresh you feel healthy and full of energy. It's make Shoresh hotel the ideal vacation resort. Centrally situated yet in the middle of nature, lawns and gardens in the pure and fresh mountain air. Close to main cities and tourist attractions in Israel, just 15 minutes from Jerusalem,45 from Tel Aviv, 25 from Ben Gurion Airport. Enjoy the many Historical and Biblical sites in the immediate and surrounding area. Our Reception Staff will be happy to help you make your choices and give you directions.Our aim is to make your stay with us enjoyable and memorable as possible, leaving you with a onging to return
עוד על המלון
סגור
Rooms Shoresh - Green Hills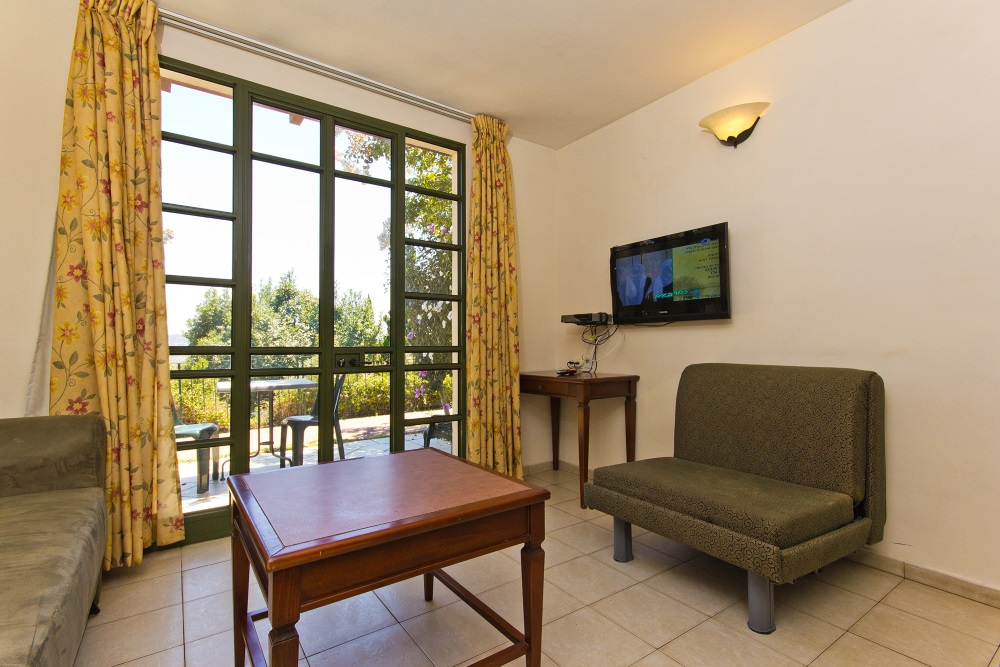 Green Hills Family Suites
Each suite consists of a double room and lounge with sofas (that became beds if needed)ground floor terrace, small kitchenette, bathroom, fridge, Coffee maker, A/C, TV and phone. Breakfast is delivered to the suite each morning in a basket.
Hotel Services
Outdoor Seasonal Pool
All Rooms are Non-Smoking
Refrigerator in the Room
Minibar
Kitchenette in the Room
Free Parking
Country Hotel
Free WiFi
reviews Shoresh - Green Hills
Balshan Zvi (8)
1983-10-16
Balshan Zvi (8)
1983-10-16