Leonardo Club Hotel Dead Sea - All Inclusive
Ein Bokek (Dead sea), Ein Bokek, 84960, Israel, Ein Bokek
At the Leonardo Club Dead Sea All Inclusive , "all inclusive" means guests will literally have everything they could imagine. Fattal Hotels provide the ingredients for the ultimate relaxing vacation for all the family including access to an exclusive private beach, delightful onsite swimming pools and a pampering spa. The Leonardo Club Dead Sea All Inclusive treats guests like VIPs who get to enjoy an exclusive club- type atmosphere and wide-ranging superior amenities – guaranteed to provide an unforgettable vacation. The beautiful hotel beach is the perfect spot for any number of leisure pursuits, while children of all ages are welcome to join in the fun at hotel-run activities designed just for them. Youngsters can even experience the excitement of having their very own mini-amusement park on hand. Grown-up guests are invited to sample a pampering session in the elegant spa, while the hotel pool offers the opportunity for a refreshing dip, or some lazy afternoon sunbathing. A Leonardo Club Dead Sea All Inclusive holiday makes life free and easy for guests. Everything is included in the price, including delicious meals, top rated facilities and entertainment.
rooms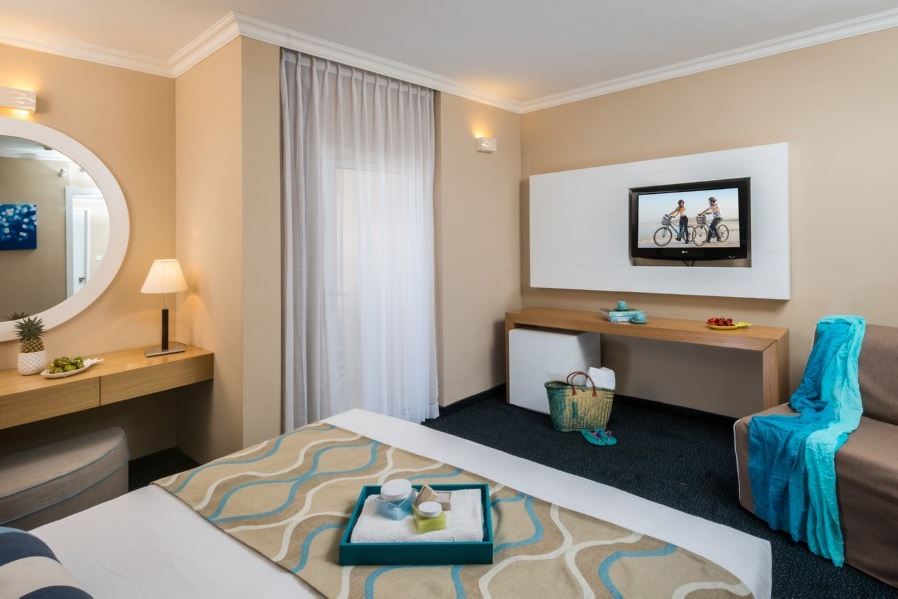 Superior
These extra comfortable rooms offer ideal accommodation for a family vacation, suitable for a couple plus one child.
Room Size
20 Sqm
Max Occupancy
3 Guests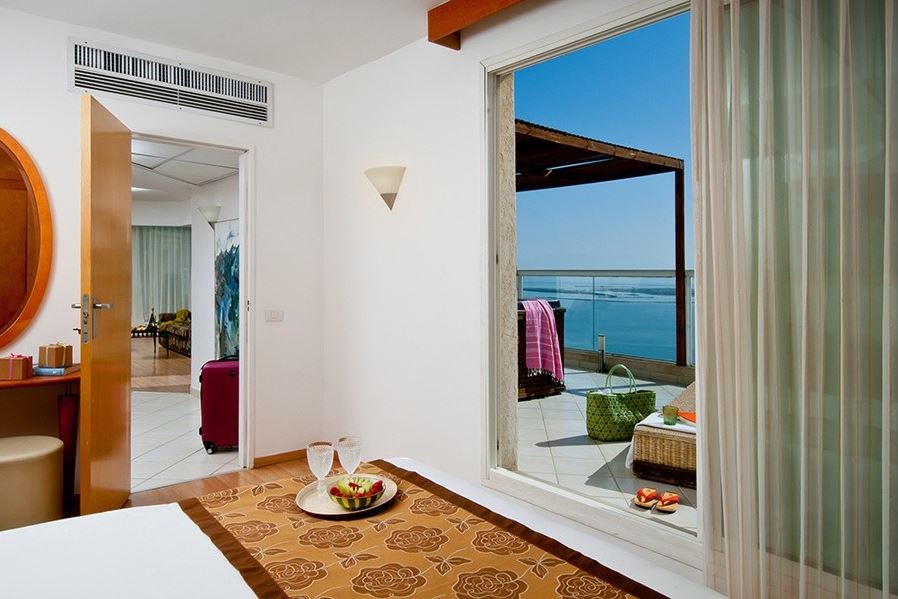 Presidential Suite
Of all the Leonardo Club Dead Sea All Inclusive rooms & suites, this is one of Fattal Hotels' Read more
Room Size
97 Sqm
Max Occupancy
6 Guests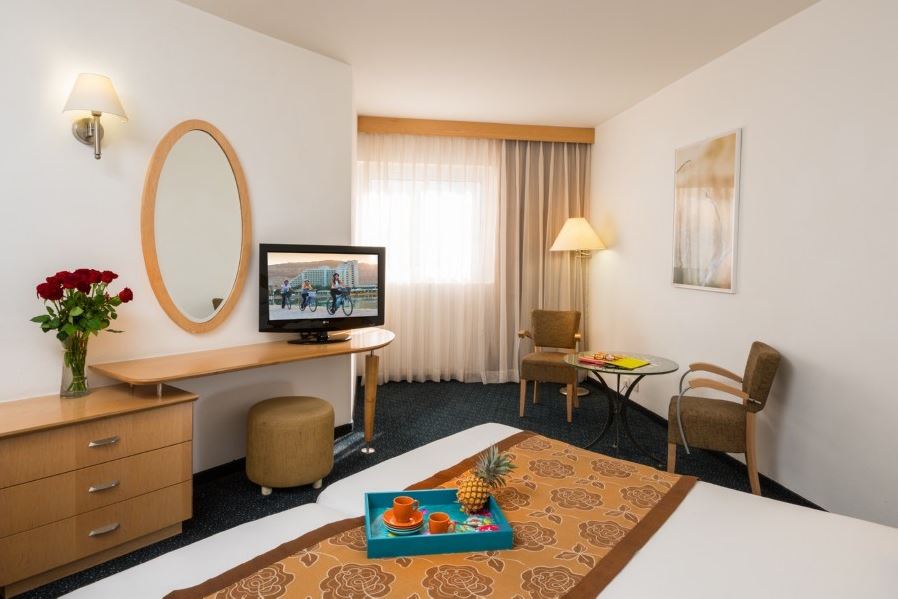 Deluxe Mountain View
Generously sized accommodation for a couple with three children with a separate bedroom and living space, guests enjoy Read more
Room Size
33 Sqm
Max Occupancy
5 Guests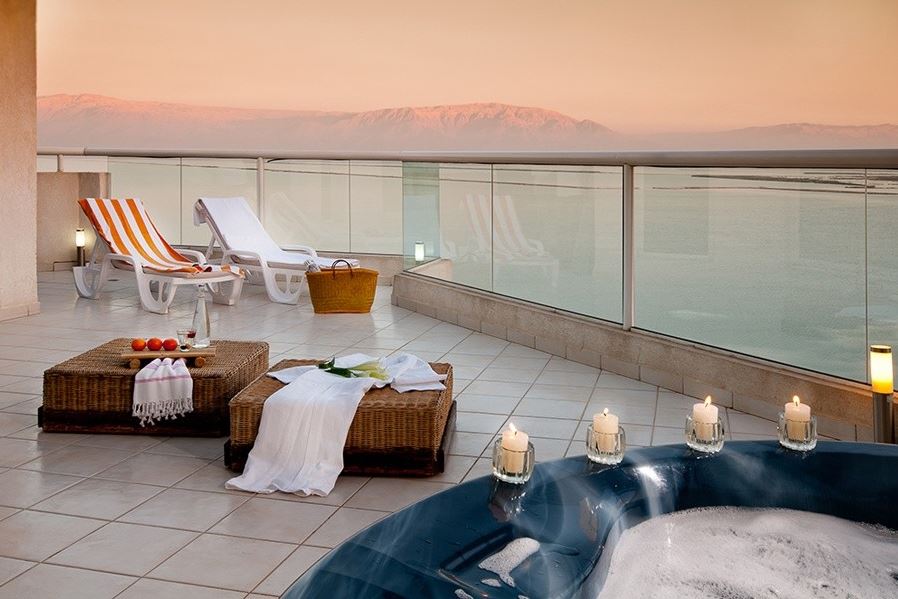 Deluxe Suite
Spacious suites with room to fit a family of six and range of amenities to meet every requirement. Read more
Room Size
78 Sqm
Max Occupancy
6 Guests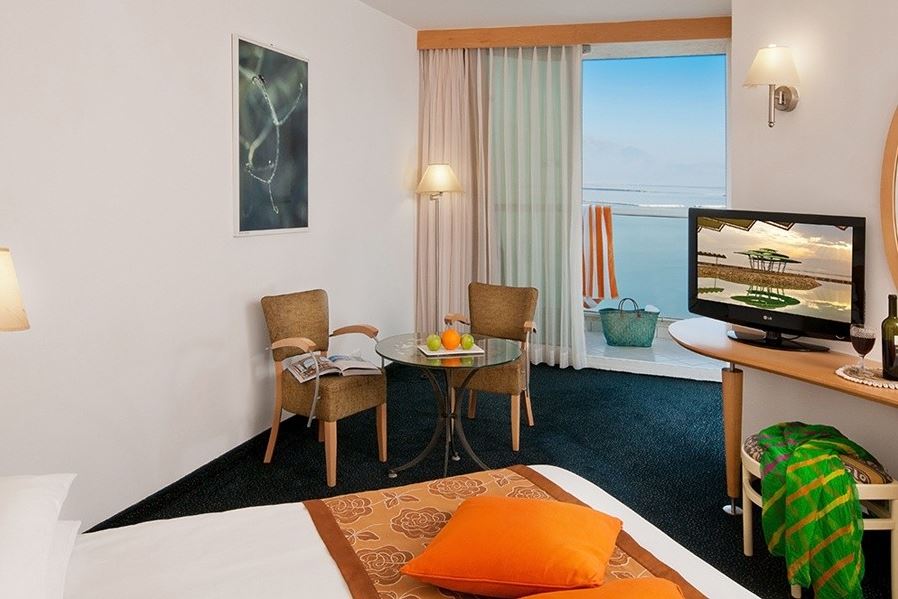 Deluxe Room
These well-proportioned rooms are suitable for a couple with two children or three sharing, and offer a host Read more
Room Size
23 Sqm
Max Occupancy
4 Guests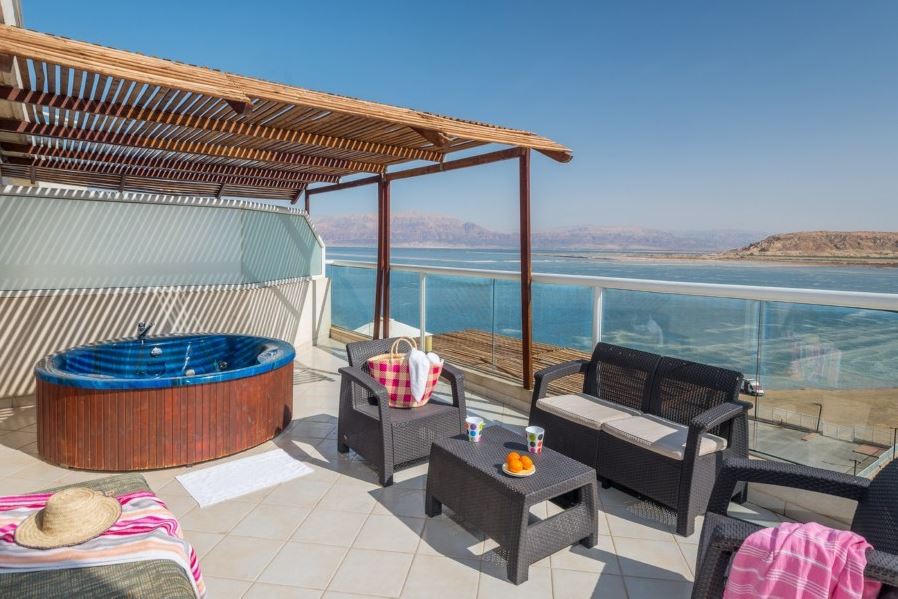 Two Bedrooms Suite
It is has a beautifully appointed bedroom, a living room with a sofa bed and a cot for the baby, and a modern bathroom. You can step onto the balcony for some warm sunshine and get a view of the beautiful beach right in front of you while enjoying a luxurious Jacuzzi. The rooms also feature a two LCD TVs, a mini-bar, a safe and a direct-dial telephone.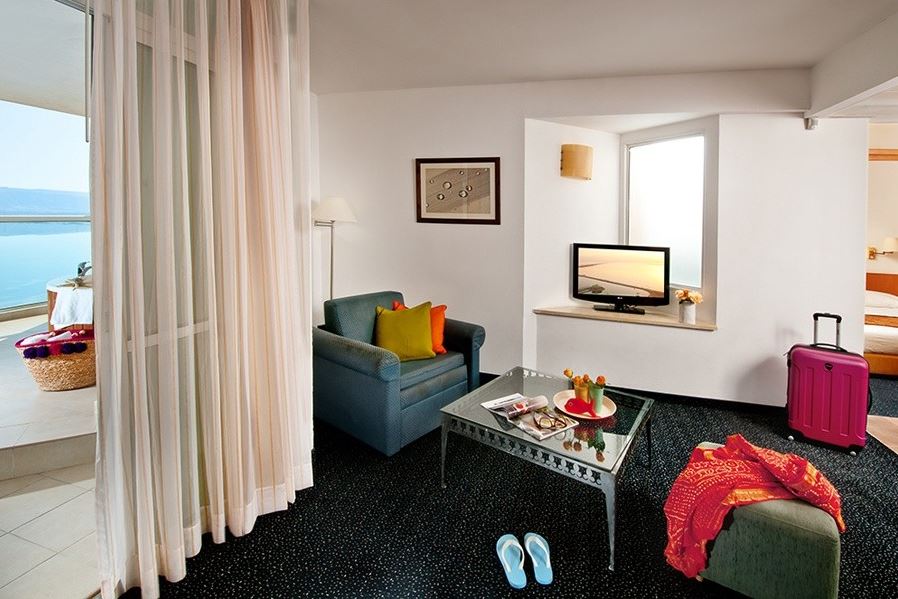 Superior Junior Suite
These spacious suites offer top of the range facilities including a balcony and Jacuzzi and room for a Read more
Room Size
30 Sqm
Max Occupancy
5 Guests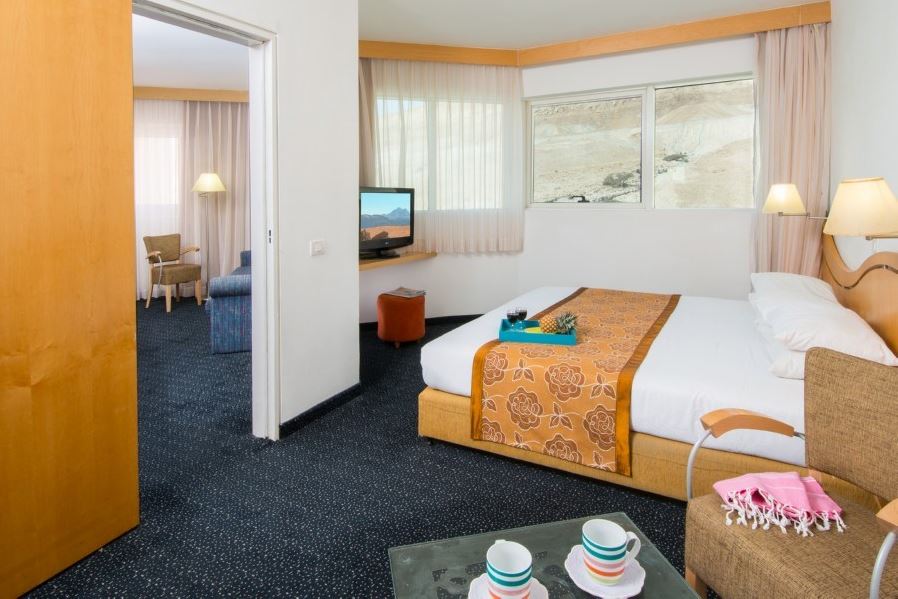 Deluxe Family Mountain View Room
Spacious and indulging rooms for the entire family overlooking the mountains. These rooms include a bedroom and living room (separated by a door).
Deluxe Family Mountain View Room Includes:
Coffee and tea kit, Bathroom, Bedroom and living room.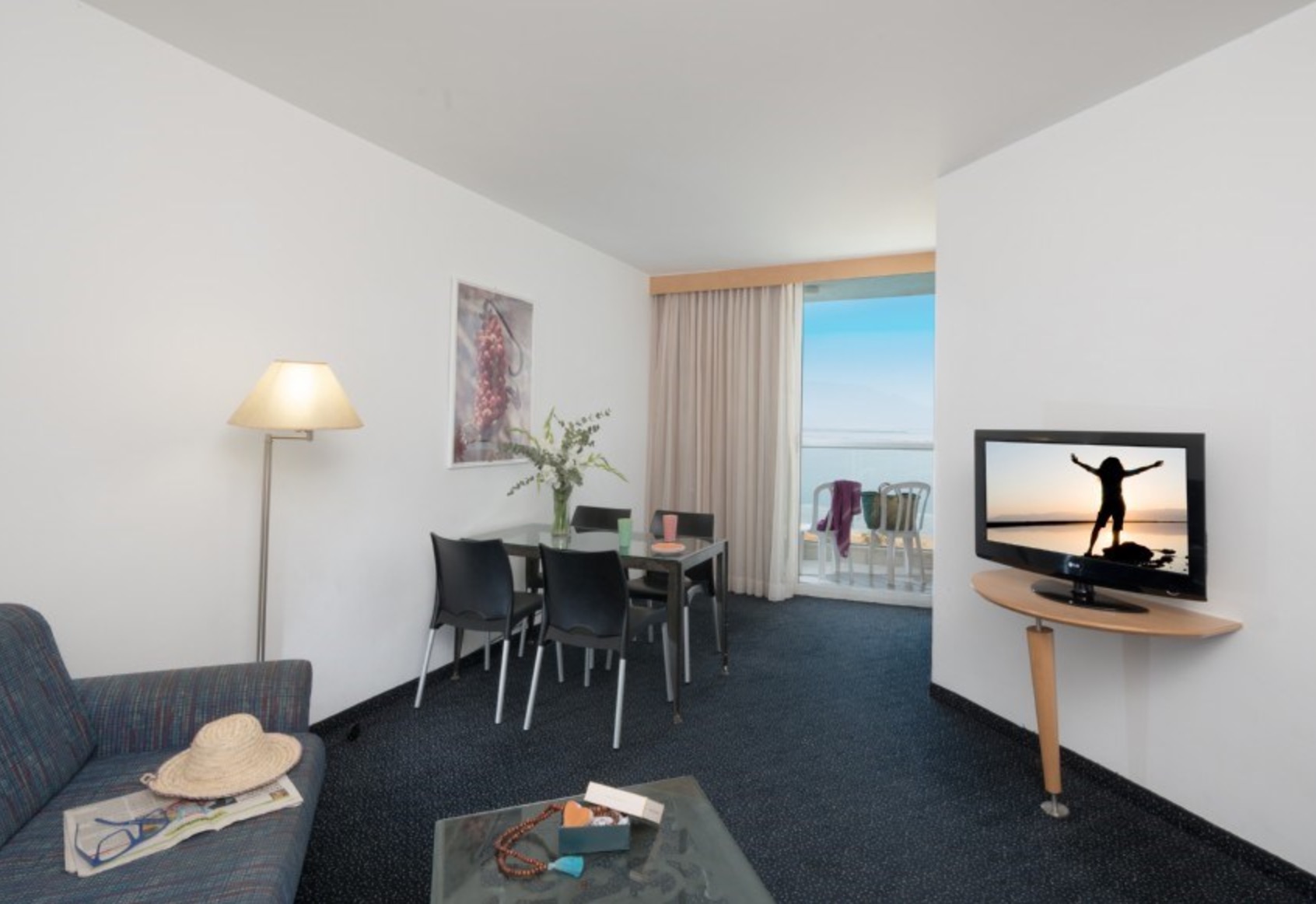 Deluxe Family Sea view
Comfortable well-appointed rooms for a couple with three children, and a range of welcome amenities including free Wi-Fi Read more
Room Size
33 Sqm
Max Occupancy
5 Guests

Hotel Services
Outdoor Seasonal Pool
Mineral Pools
Gym
Kids Club
Parking based on Availability
Dining Room
Events Hall
WiFi in the Rooms
lang_synagogue בית כנסת
lang_solarium סולריום
reviews Leonardo Club Hotel Dead Sea - All Inclusive
אוקסנה גרביננקו (8)
2021-11-22
לאה לוצקרמן (8)
2021-11-10
טיראן נסראלדין (8)
2021-11-04
ויקטוריה קרונץ (5)
2021-10-30
סבטלנה פבלוב (4)
2021-10-09