Jerusalem Gardens Hotel
★★★
Ze'ev Vilnai St 4, Jerusalem, 96100, Jerusalem
Jerusalem Gardens is the perfect place to experience the ancient beauty and modern excitement of the City of Jerusalem. During your stay you can take advantage of the outdoor and indoor pools, fully equipped gym with personal trainer, spa with Jacuzzi, sauna and hot tubs, relax in the beautiful outdoor gardens and enjoy the exceptional cuisine created by our world renowned chef. Jerusalem Gardens is located at the entrance to the city and is one block from the Jerusalem Light Rail which offers a convenient and affordable way to see the sites of the remarkable city of Jerusalem.
עוד על המלון
סגור
Rooms Jerusalem Gardens Hotel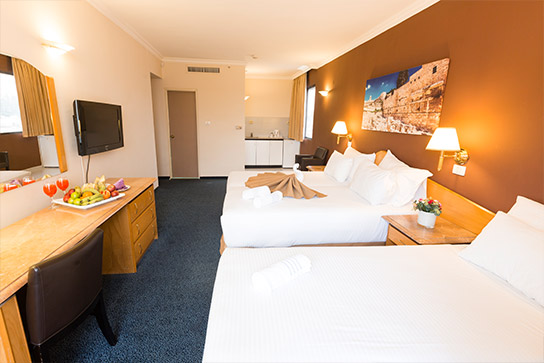 Family Room
A spacious room that can accommodate up to 2 adults + 2 children and a baby. The room is equipped with a kitchen area. for an extra fee, you can book an additional room with a connecting door to the family room.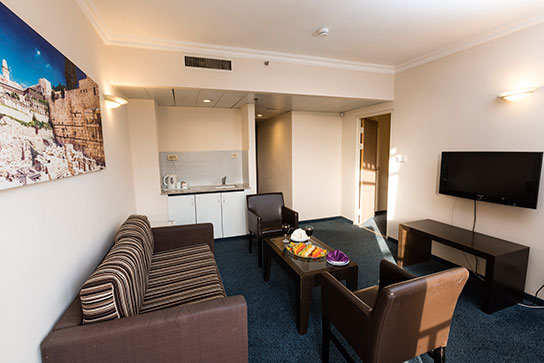 Junior Suite
A large bedroom and a living room with TV, and a balcony overlooking the city. For those who pay full rate for a suite, the accommodation will include pleasant surprises and VIP-hospitality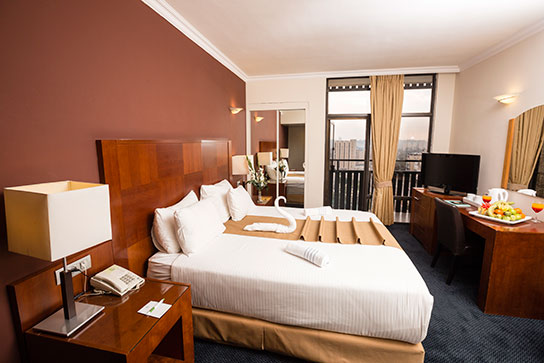 Deluxe Room
Deluxe rooms are located at the 10th floor, these rooms occupied with LCD TV Refrigerator and a coffee cat. Now furniture. can accommodate couple only.
Superior
Each room is equipped with air-conditioning, cable TV, private safe, direct dial phone with a voice mail box, and bathroom with a hair dryer.
Hotel Services
Gym
Parking based on Availability
Dining Room
Free WiFi
WiFi in the Rooms
reviews Jerusalem Gardens Hotel
אבינועם קרומהולץ (8)
2022-07-13
-