Eyal Hotel Jerusalem
Shamai 21, Jerusalem, Jerusalem
The Eyal boutique Hotel is perfectly located in the Jerusalem city center, just off Ben Yehuda St. The property has recently been re-build, which allowed introducing of advanced eco-friendly technologies. Among its facilities the hotel provides underground guest parking (upon availability), halls for dining and events, a comfortable sitting area, free Wi-Fi in the entire hotel and large deck with luxurious sitting arrangements and a magnificent panoramic urban view over the Jerusalem city center. Part of the Smart Hotel design is to provide quality services in the smartest possible way. For this reason, the hotel has invested in eco-friendly designs that limit the hotel's amount of waste and energy use. The hotel's furniture was made from natural and recycled materials. Our eco-friendly focus is another step that the Smart Hotels chain is taking to pay more respect to the environment, while also making your stay very comfortable.
Show Map
reviews: 4
terms of cancellation
As shown during reservation process under "Rate info" button.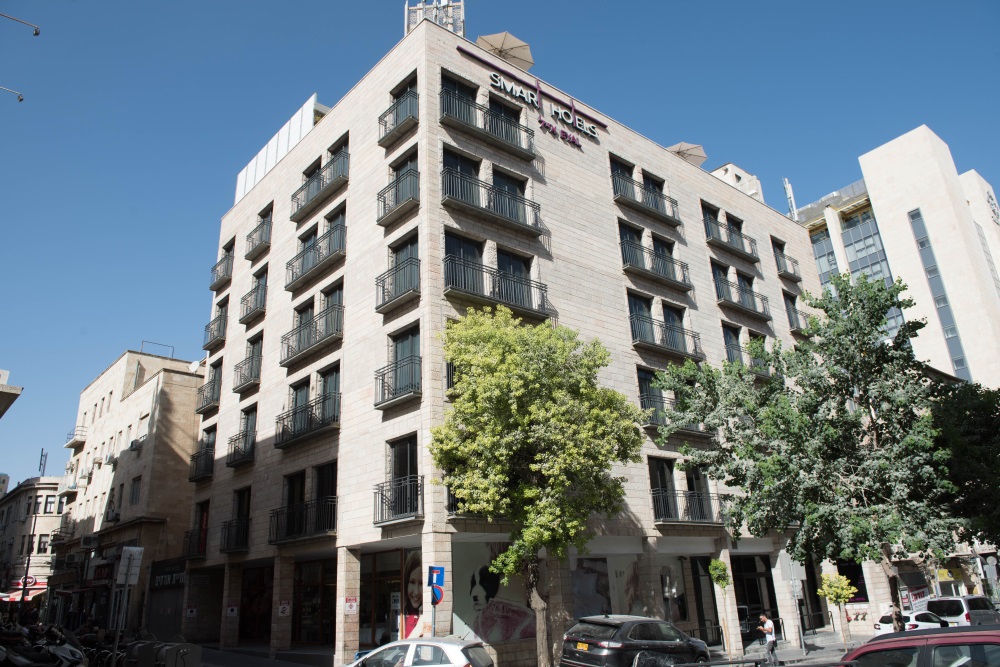 Standard room

Room for two people. A double bed or two separate beds includes a bathroom, mini fridge, smart TV, desk, coffee set, free Wi-Fi

Classic room

Room for two people. A double bed or two separate beds. includes a bathroom,mini fridge, television, desk, coffee set, free Wi-Fi, and balcony.

Junior Suite

Our largest room, which is very spacious and has urban views on both sides, plus two balconies. This room can accommodate up to three people. In the room: mini fridge, television, desk, and coffee set, free Wi-Fi
back to results
close map