Leonardo Plaza Hotel Jerusalem
47 King George Street, Jerusalem, 91076, Israel, Jerusalem
The 5 Stars Hotel, Leonardo Plaza Jerusalem hotel is situated close to all the capital's famous attractions, making it the ideal base for an unforgettable leisure break. The onsite services and facilities are second to none - from a superb spa complex, gourmet restaurants and breathtaking views over both the New and Old City. Guests at the Leonardo Plaza Jerusalem hotel, Five Stars Hotel rating, are within walking distance from the fabled city's major sites, including the Great Synagogue, the Western Wall, and charming alleyways of the Old City. The hotel is also within easy reach of an incredible range of shopping facilities, and commercial districts. While the central location is a significant advantage, guests also have a host of onsite facilities and superior accommodation options, with rooms overlooking either the Old or New City. Guests can also expect the usual Fattal Hotels top quality service, along with a range of exceptional spa facilities in the indulgent spa complex. Other hotel highlights include an onsite library and outdoor pool offering stunning cityscape views. Guests also have the opportunity to experience dishes created by renowned master chef Shalom Kadosh, while the superior event facilities are on hand to elevate any event, corporate or personal. Leonardo Plaza Jerusalem has been awarded a Five Stars Hotel (rating) under the Israeli Ministry of Tourism grading scheme.
עוד על המלון
סגור
Rooms Leonardo Plaza Hotel Jerusalem
Accessible Room
Comfortable, well-designed rooms for families, offering city views, coffee and tea making kit, TV
and fully accessible facilities, including a shower, handrails and more.
Deluxe Suite
The Deluxe Suite features a bedroom and a living room, along with a balcony overlooking the pool, bathroom, safe, hairdryer and a minibar. Suite's size: 40 sqm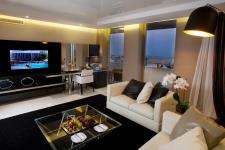 King Solomon Suite
Situated on the 19th floor this exceptional Fattal Hotels suite offers guests the vacation experience of a lifetime. Residents can't fail to be impressed by the Italian marble floors, magnificent balcony and a dining area for entertaining up to 10 guests. Guests are also invited to enjoy glorious city views from a massage bathtub, as part of a pampering VIP package.
90 Sqm

2 Guests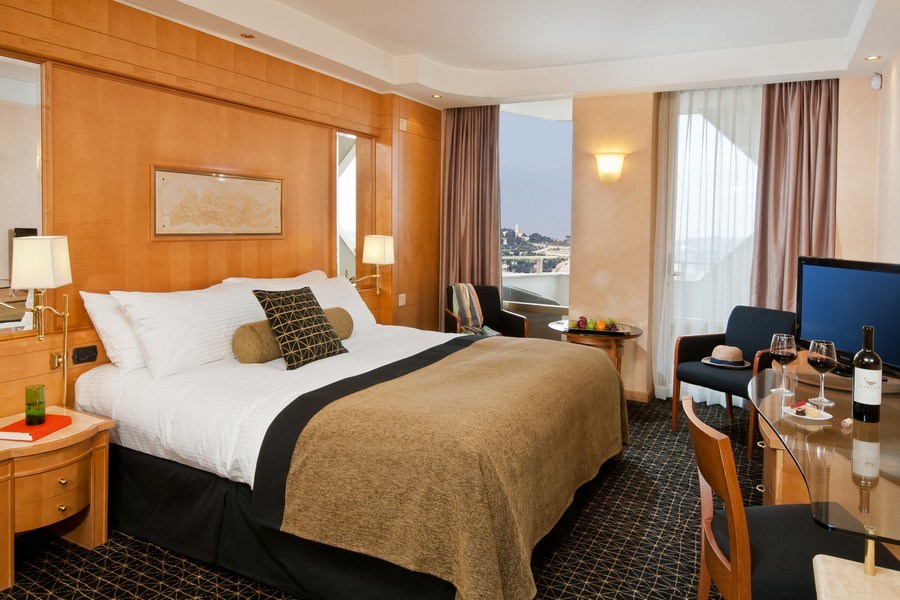 Junior Suite
These exquisite carefully designed Leonardo Plaza Jerusalem hotel rooms & suites offer a superlative level of accommodation. No detail has been overlooked when it comes to pampering VIP facilities which include two large balconies from which to enjoy outstanding city views. 59 Sqm

4 Guests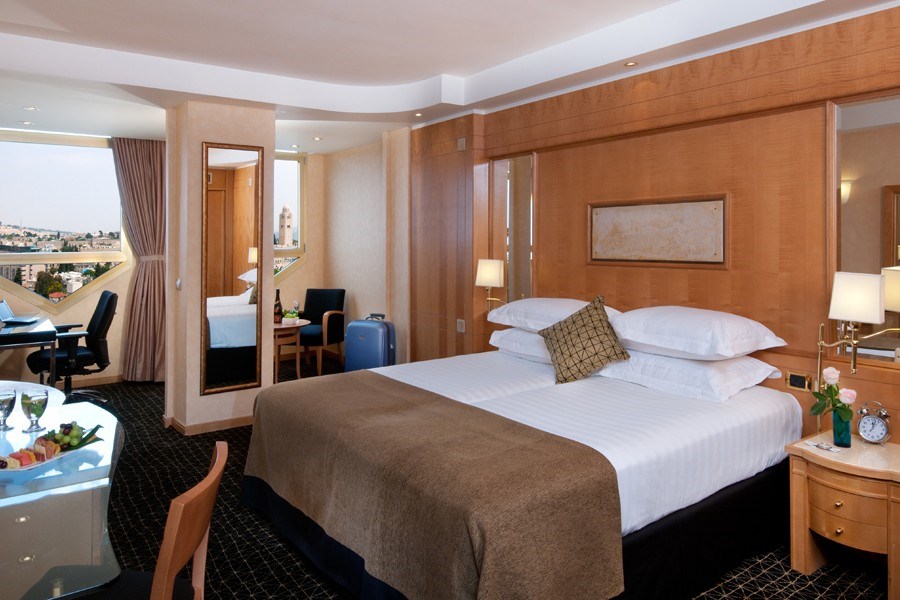 Club Room
Sophisticated and well appointed, these rooms offer a superior accommodation option for a couple on vacation or for
39 Sqm

2 Guests
Executive Balcony Old City Room
Luxury comes as standard in these generously sized rooms equipped with a private balcony for spectacular Old City vistas. With a range of top of the range facilities, guests can also expect exceptionally attentive service at all times.
27 Sqm

3 Guests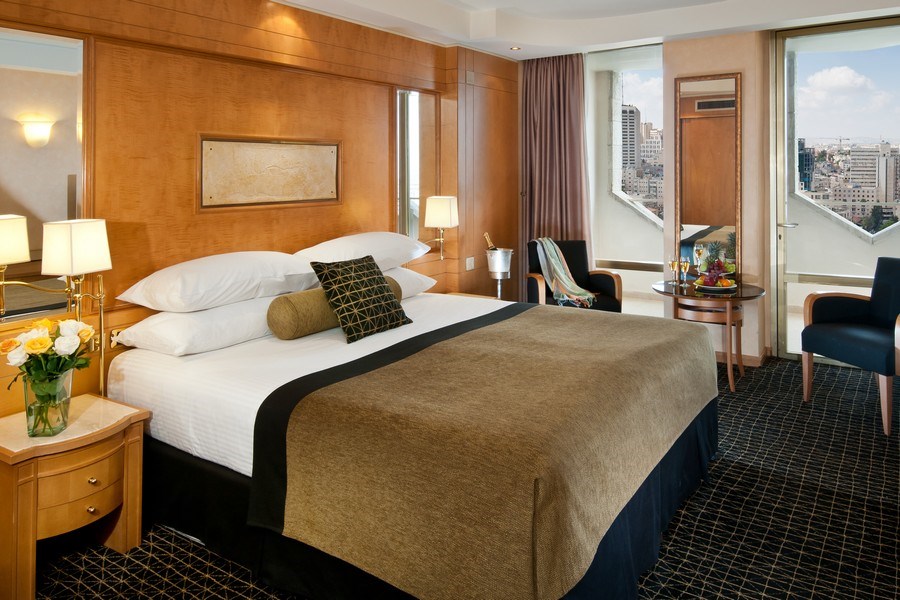 Executive Balcony New City Room
The exceptional range of superior facilities on offer, including top of the range entertainment guarantee an ultra-relaxing break. Guests can also enjoy spectacular views over the New City and Independence Park from the private balcony.
27 Sqm

4 Guests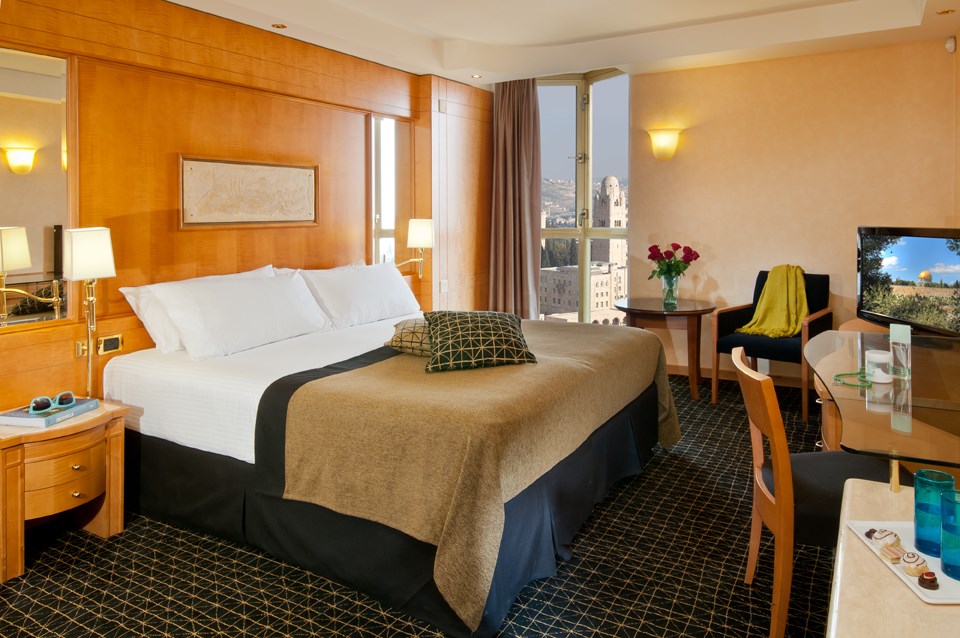 Deluxe Old City Room
Affording magnificent views of the Old City, these elegant and spacious rooms boast a wealth of welcome amenities including a mini-bar for anytime in-room refreshments. An ideal choice of accommodation for both leisure and business.
27 Sqm

4 Guests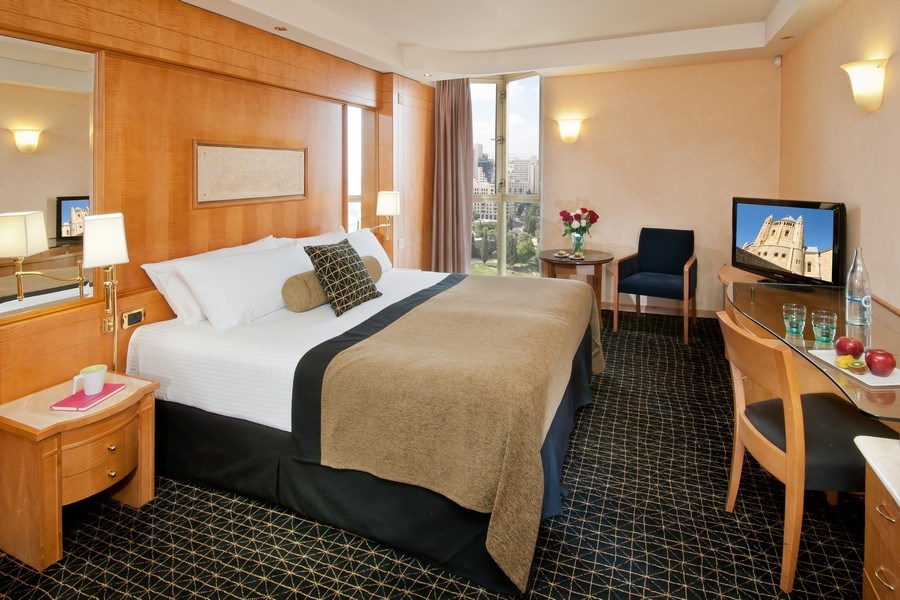 Deluxe New City Room
These thoughtfully designed rooms are suitable for a couple or for a family vacation and offer delightful views over the bustling and vibrant New City, while in-room, facilities are comprehensive and include a range of superior entertainment options.
27 Sqm

4 Guests

reviews Leonardo Plaza Hotel Jerusalem
בנימין טרכטמן (8)
2022-07-13