Residence Beach Hotel
18 Gad Machness Street, Netanya, 42269, Israel, Netanya
The Residence Beach Hotel is one of three hotels in Netanya belonging to the Ziv chain. Unlike other hotels in Netanya the Residence Beach is a unique, luxurious and intimate hotel, perfect for businessmen, couples and small families seeking a quiet and relaxed atmosphere. Of all hotels in Netanya the Residence Beach is located at the most beautiful shoreline spot, close to the city center with easy access to the beautiful promenade and the beach which you can access with the recently constructed beach elevator. The Residence Beach has 18 studio rooms suitable for singles, couples and families with one child. The hotel also offers suites, some of the best you will find amongst hotels in Netanya that are suitable for families with two children. Each room has its own balcony overlooking the sea and the suites include a seating area and an extra TV. All rooms have a kitchenette, refrigerator and dining area as well as air conditioning, a safe, cable TV, bathroom and hairdryer. All rooms and lobby have free wireless high speed internet for your comfort and convenience.
עוד על המלון
סגור
Rooms Residence Beach Hotel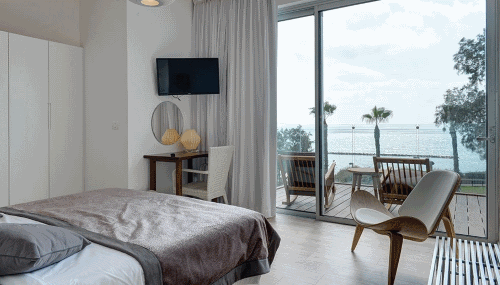 La Terasse
new rooms with a huge sun deck only for single or double use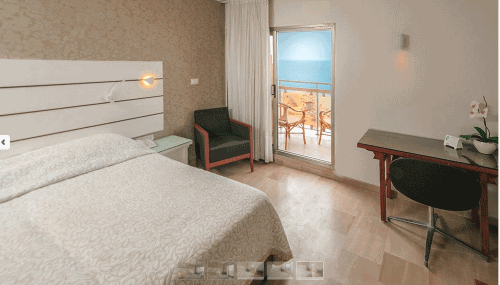 Studio
Studio-Kitchene, wireless internet, cable TV, personal safe, bathroom, balcony seat overlooking the sea, refrigerator,coffeepot and hairdryer.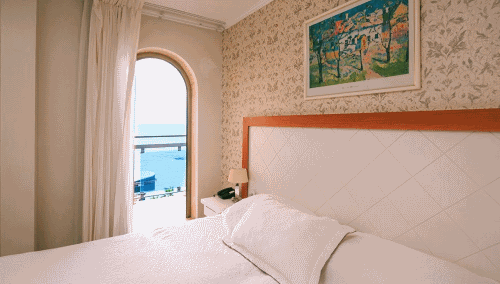 Suite
Suite-Bedroom and living room, kitchene, wireless internet, cable television and personal safe, bathroom, balcony seat overlooking the sea refrigerator, coffeepot and hairdryer
reviews Residence Beach Hotel
אילנה שגיא (8)
2022-07-27
סטנדרט פשוט מאוד