Lev Yerushalayim - Jerusalem
★★★
King George 18, Jerusalem
Lev Yerushalayim, Suites Hotel, is located in the center of Jerusalem, at 18 King George Street. The Lev Jerusalem Hotel Apartments offers its guests 98 spacious suites. The hotel is located in the heart of Jerusalem, giving hotel guests quick, easy and optimal access to the city's cultural and business sites. The "Jerusalem Heart" is aware of the need to be updated on-line, so a wireless internet network is installed in the hotel's rooms. Our suites are perfect for both small and large families. The hotel is Kosher Lemehadrin under the supervision of the Jerusalem Rabbinate
rooms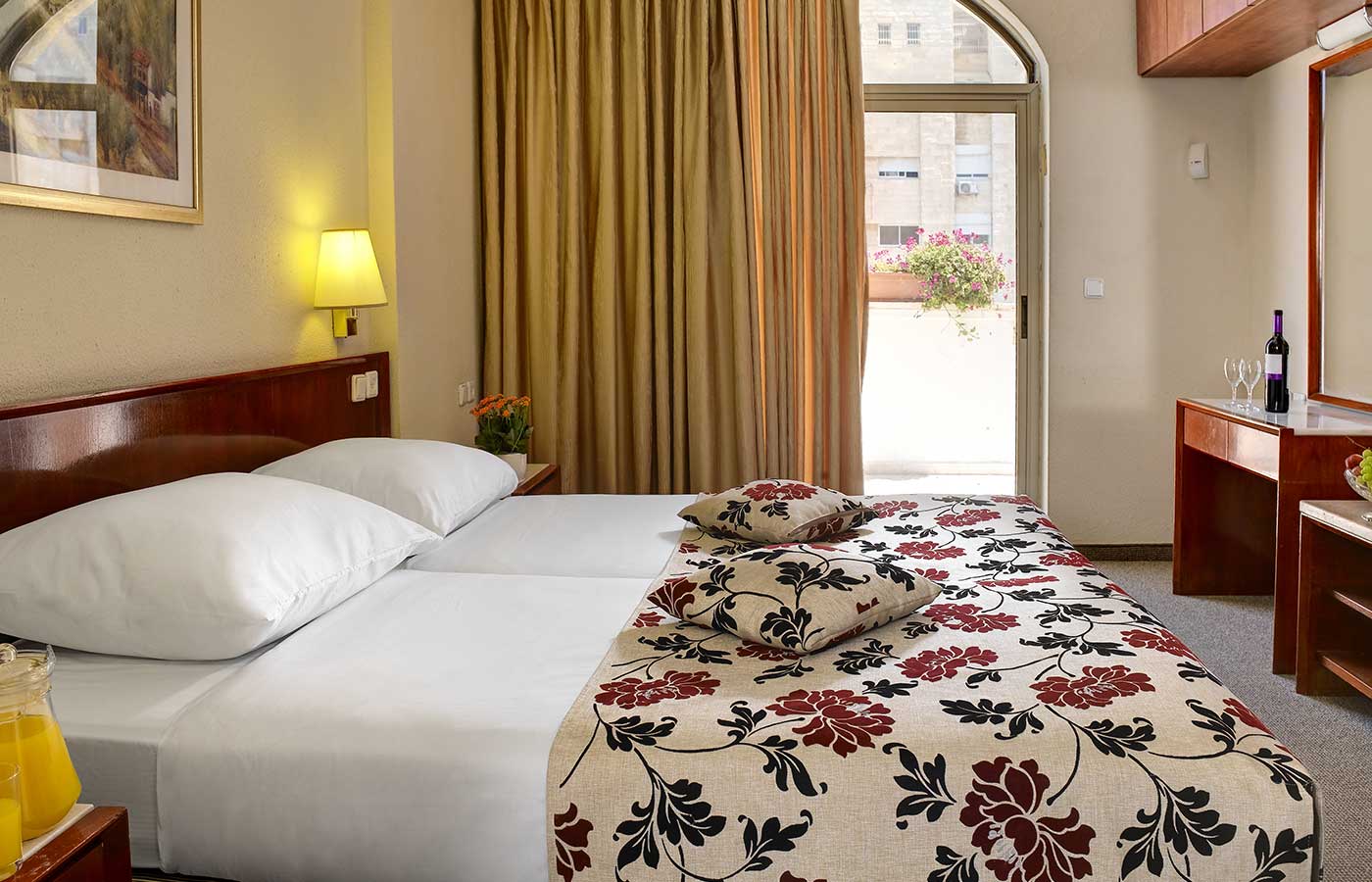 Two-Bedroom Suite
A two-bedroom apartment with a living room, a kitchenette, a dining area and a bathroom. The main bedroom has two twin beds. The second bedroom and the living room have a pull-out couch each.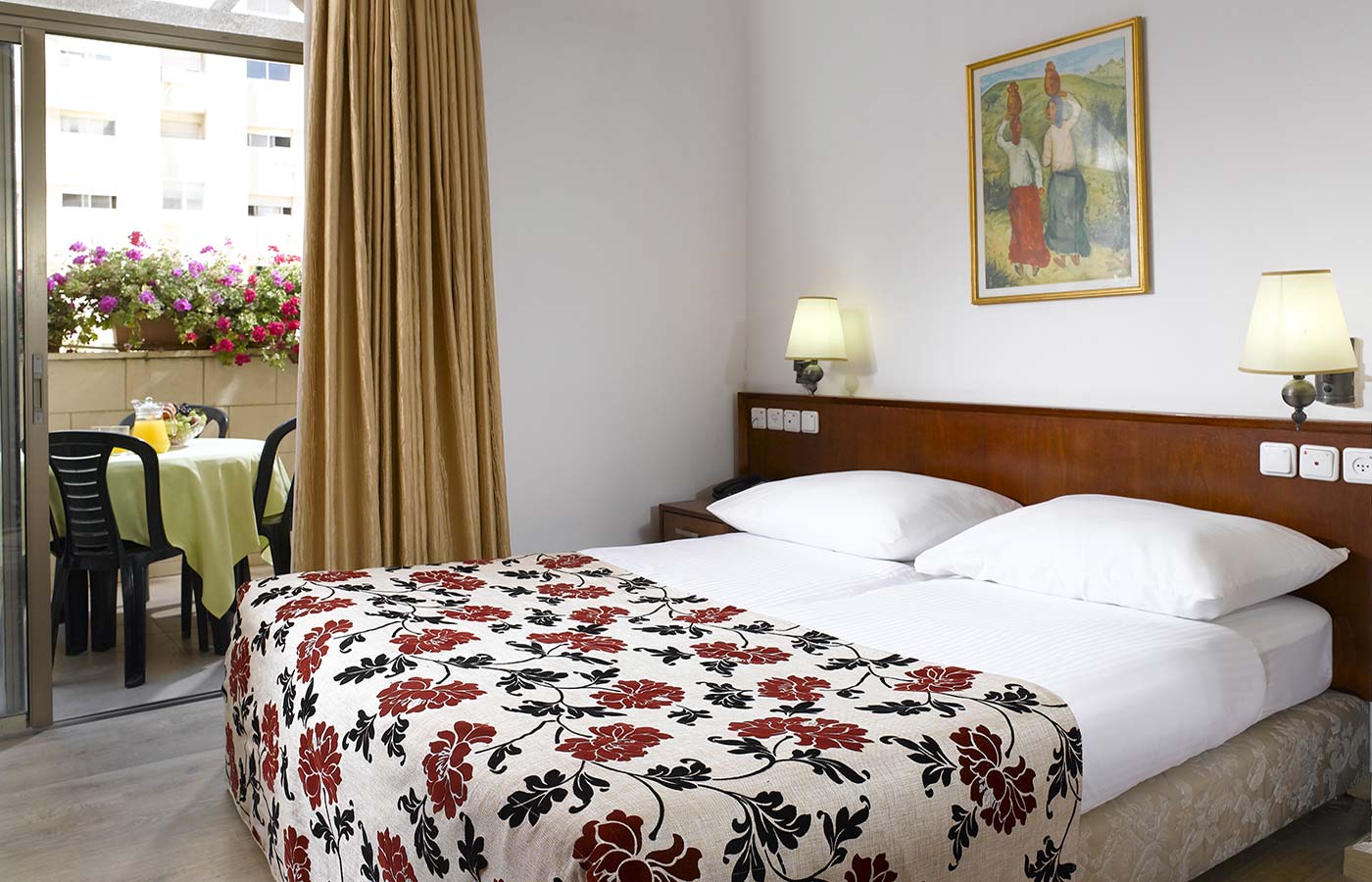 One Bedroom Suite
The Standard Suite is a one-bedroom apartment with two twin beds in the bedroom a pull-out couch in the living room, a dining area, a kitchenette and a bathroom.
reviews Lev Yerushalayim - Jerusalem
ענבר מטרזו (4)
2021-09-18
לא הגיוני שמלון שנמצא בשיפוצים מארח אנשים\nבנוסף, שילמנו ארוחת בוקר ונאמר לנו במלון עצמו שיש רק קפה ועוגה בבוקר וארוחת צהריים ב11 אז פעם הבאה תדייקו בפרטים \nאכזבה גדולה מהמלון \nתדאגו שהחדרים יהיו נקיים \nהכי חשוב
יוליה אברג\'ל (8)
2021-09-03
יוליה אברג\'ל (8)
2021-09-03
יוליה אברג\'ל (8)
2021-09-03
יפית הלוי (8)
2021-08-28
מיקןם מעולה , מלון סביר. נקיון לא משהו.
מרדכי וולט (9)
2021-08-27
לא
ויטלי רבינוביץ (8)
2021-08-26