Dave Gordon – Son of a Brown
17 Gordon Street, Tel Aviv, Israel, Tel Aviv
Let your hair down. Take a load off. Have a beer. Just live it up. At Dave Gordon, Brown Hotel's quirky young offspring on Gordon Street, we've brought together the best of all worlds -- the artistic and creative nature of Tel Aviv, the location on the way to the beach, the character and soul of the flea market, the linens of a luxury hotel and the fun and familiarity of your local bar - at a price that will leave plenty of cash in your wallet to eat, drink, party and whatever else tickles your fancy in our amazing city. Dave is housed in a preserved Bauhaus building and features no elevator. Don't worry though, we are no skyscraper, the hotel is only 4 stories high and most rooms are located in the lower floors. We will be more than happy to help you with your luggage!
עוד על המלון
סגור
Rooms Dave Gordon – Son of a Brown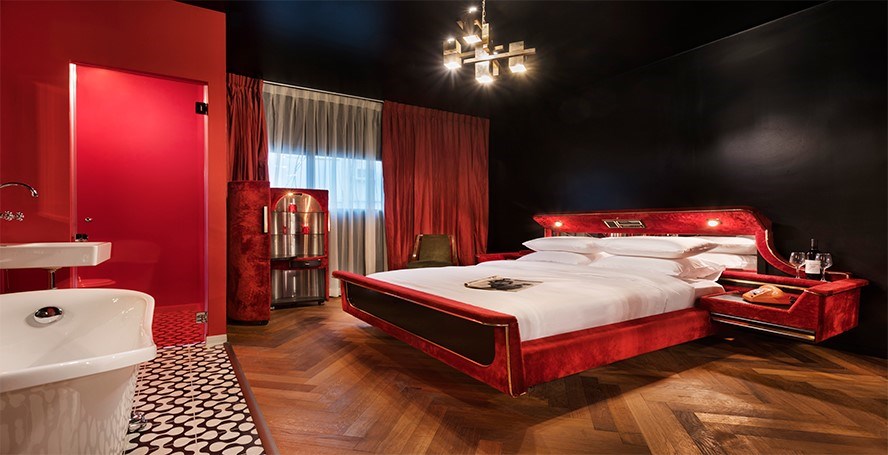 Deluxe Room
The sexiest room in the city, with a foxy red and black design, 22 sqm to stretch your legs out and a cheeky in-room standing bathtub because... Why not?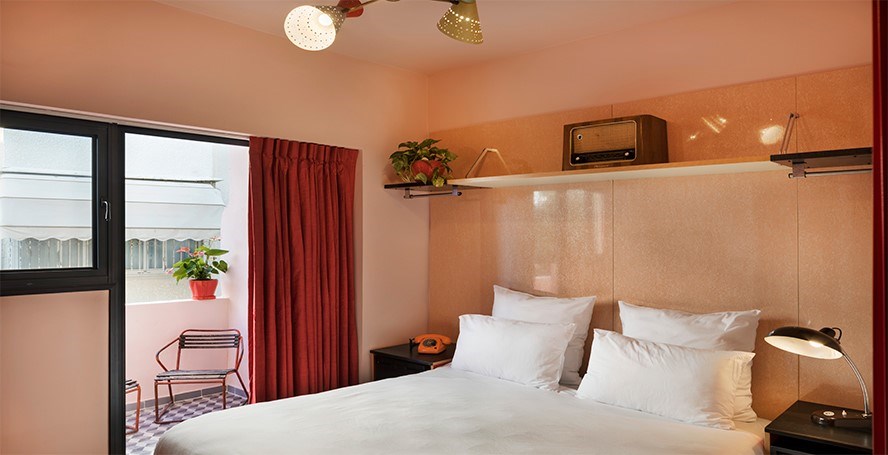 Urban Plus with a Balcony
For a little bit of an upgrade, our 15-sqm Urban+ room features the same raw, vintage style, comfy double bed and awesome walk-in shower with rainfall showerhead as our standard Urban Room, but with a step-out balcony to boot -- perfect if you like to catch a fresh sea breeze or do a little people watching from up high.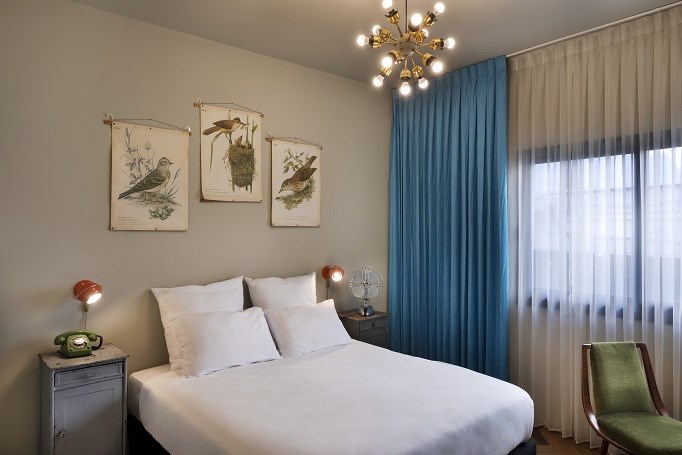 Urban Room.
A comfortable 16-sqm room with a raw, vintage style straight from the flea market, the carefree soul of the 70's, comfy double bed and an awesome walk-in shower with a rainfall showerhead because that's just how we do it at The Dave.
reviews Dave Gordon – Son of a Brown
ליאת שיטרית (9)
2022-07-15
השירות בקבלה זמין כל הזמן והכי חשוב קשוב
ליאת שיטרית (8)
2022-07-15