Leonardo Boutique Jerusalem
Monbaz 3, Jerusalem, Israel, Jerusalem
Located in the heart of the Israeli capital, the hotel is within walking distance from the Old City with Western Wall, Rock Dome, Via Dolorosa and other major sites, as well as from many attractions in the New City including Machane Yehuda Market, Safra and Zion squares, Mamilla Mall, Ticho House and more. If you are interested to see attractions that are located further away (or simply give your feet some rest) you can hop on the Light Rail. The closest Light Rail stop is just a few minutes' walk from the hotel and there are bus stops which are even closer. However, the unparalleled location is not the only reason to stay with us. Our comfortable and well-designed rooms offer all the modern comfort our guests can expect from a modern hotel, including free Wi-Fi. Leonardo Boutique visitors can enjoy the hotel's kosher chef restaurant, work out at the gym and enjoy drinks or light refreshments at the lounge; access is free for all hotel guests. Leonardo Boutique Jerusalem Hotel has a special design that intertwines the colors and lines inspired by local art and the history of Jerusalem. You can expect a mix of colors and materials as well as a fusion of modern and traditional art.
עוד על המלון
סגור
Rooms Leonardo Boutique Jerusalem
Accessible Room
Indulgent rooms with upscale amenities, offering
perfect accommodation for couples. These rooms have accessible facilities, from wide access doorways to shower fittings and more.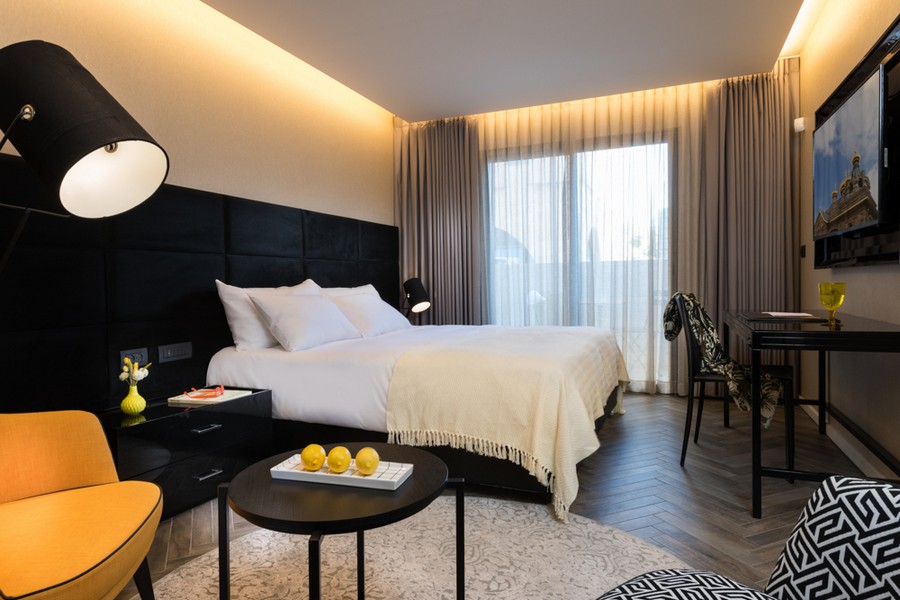 Executive
Exceptional well designed rooms double bed, safe, USB connections, TV with IPTV, bathroom with a shower, Nespresso coffee machine and more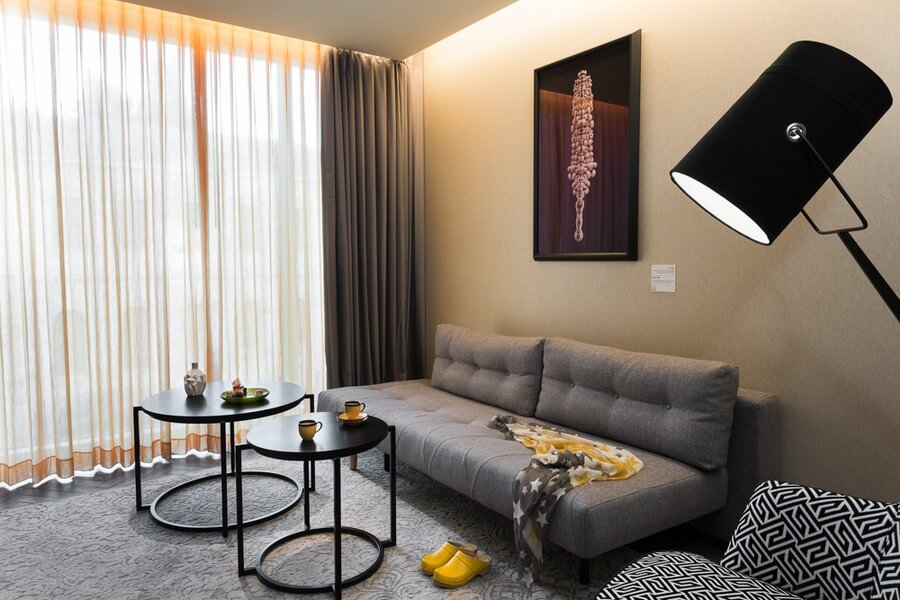 Suite
Unique and intimate suites for couples. The suites are are equipped double bed, safe, USB connections, TV with IPTV, bathroom with a shower, Nespresso coffee machine and more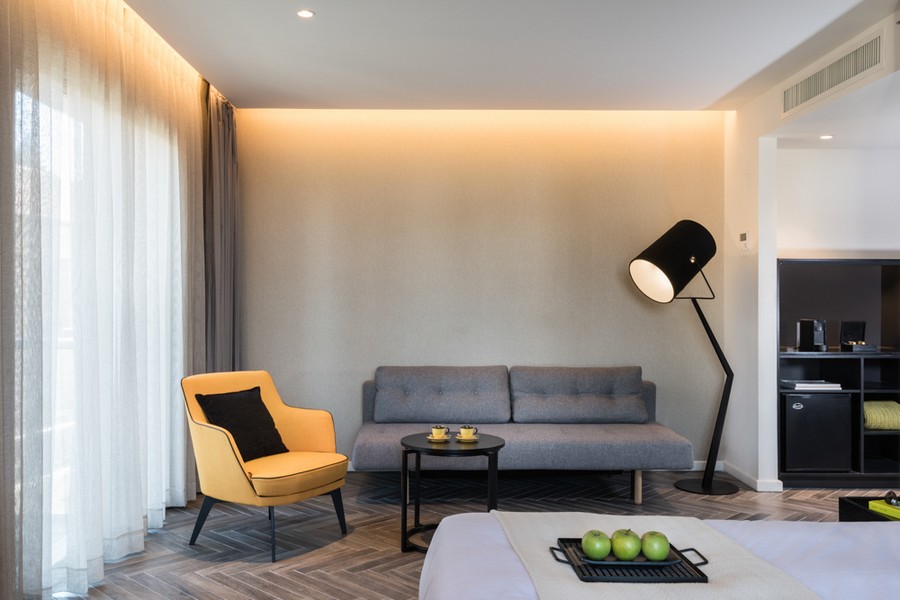 Studio
Big and spacious rooms, suitable for a couple with 2 children. double bed, safe, USB connections, TV with IPTV, bathroom with a shower, Nespresso coffee machine and more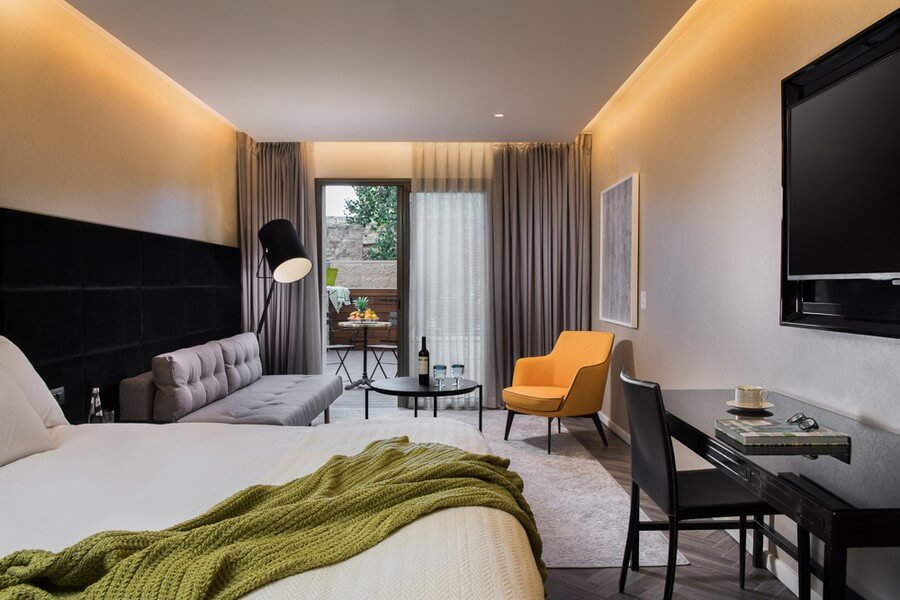 Executive Garden Jacuzzi
Well designed and pampering rooms , come complete with a jaccuzi, private garden, double bed, safe, USB connections, TV with IPTV, bathroom with a shower, Nespresso coffee machine and more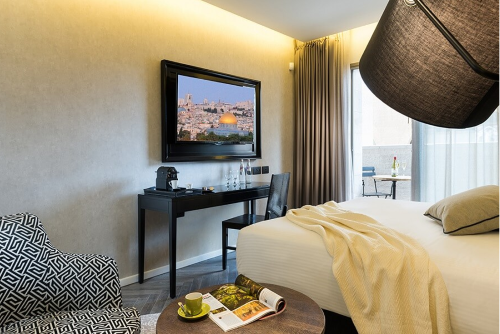 Executive Garden
Elegant and specially designed rooms. The rooms include a private garden, double bed, safe, USB Connections, TV with IPTV, bathroom with a shower, Nespresso coffee machine and more
Executive
Exceptional well designed rooms double bed, safe, USB connections, TV with IPTV, bathroom with a shower, Nespresso coffee machine and more
Hotel Services
Sun terraces in Some Rooms
reviews Leonardo Boutique Jerusalem
רות עבודיאן (8)
2022-05-25