Logos Hotel in Yad HaShmona
Moshav Yad Hashmona, Yad Hashmona, 90895, Israel, Yad Hashmona
Our guest house units are built out of wood imported from Finland, with the famous Finnish first-class building quality. the wooden-style building is rare in the Jerusalem area, and it creates a specially calm and welcoming atmosphere.
More info
close
Rooms Logos Hotel in Yad HaShmona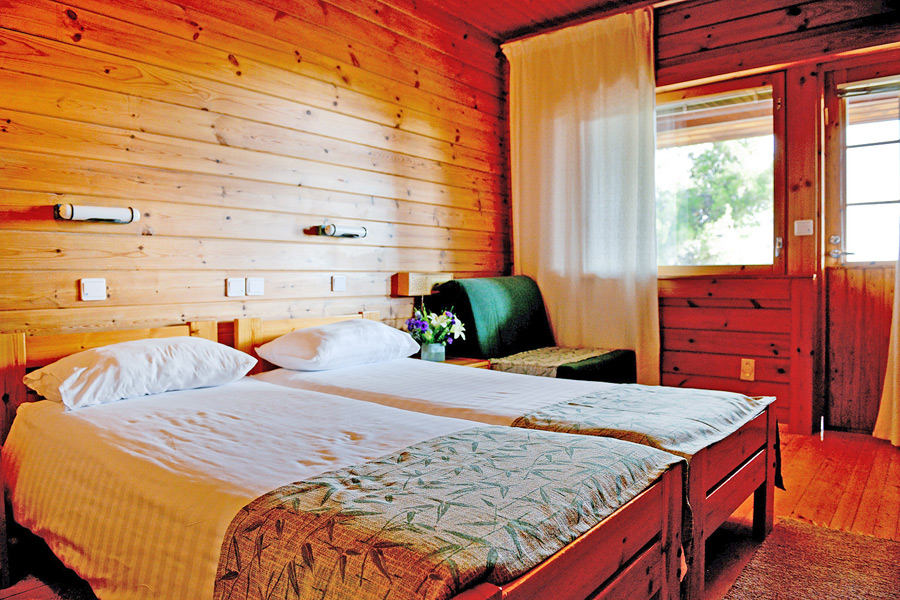 Log Cabins
The log cabin rooms, constructed by the original Finnish settlers of pine logs, include air-conditioning, private bathroom, cable television, hair drier, a coffee corner and a small fridge. All have a balcony or terrace and all have views of the green Judean Hills. The double rooms all have the possibility of adding a third person.
Hotel Services
Outdoor Seasonal Pool
Heated indoor Pool
Gym
Refrigerator in the Room
Parking based on Availability
Dining Room
Events Hall
Meeting Room
Country Hotel
Free WiFi
reviews Logos Hotel in Yad HaShmona
עירית שטרן (10)
2022-07-28
היה מעולה
תמר אשל (10)
2022-07-27
המלון במקום יפהפה, מזג האויר נעים גם ביולי. החדרים יפים ונקיים, מצויידים בדל מה שצריך. ארוחת הערב וארוחת הבוקר טעימות מאד, יש מגוון גדול של מאכלים שרובם הוכנו במקום ( כולל לחם, גבינות, פירות יבשים, ריבות ) והרבה מאכלים טבעוניים. השירות של כל אנשי הצוות אדיב ונעים. נהנינו מאד, סביר שנחזור לביקור נוסף. תודה רבה.