Villa Brown Boutique Hotel
Kalischer St 25, Tel Aviv-Yafo, 6516505, Tel Aviv-Yafo
The new Villa Brown Jerusalem introduces contemporary boutique hospitality to the ancient city of Jerusalem, Israel. It resides in a renovated picturesque 19th century villa in the heart of Jerusalem, next to the Russian compound and overlooking the Ethiopian church. It is merely a 5 minutes' walk to the old city walls and right by the city center, on 54 Ha'Neviim Street. The villa was originally built as the family home of a wealthy Jewish doctor who served as the general manager of the Rothschild hospital in Jerusalem. Considered one of the most impressive in the area, the villa housed receptions and balls, and served as a meeting point for the local elite. It has now been fully renovated and two extra floors were added with services and facilities required to meet the needs of the savvy modern traveler. The hotel features 24 plush rooms and suites, a garden bistro-café, rooftop spa and terrace, meeting room, library and a unique underground "Cave Bar" located at the old water well underneath the house. DURING THE OPENING PHASE, SOME OF THE HOTEL'S AMENITIES MAY NOT FULLY OPERATE.
עוד על המלון
סגור
Rooms Villa Brown Boutique Hotel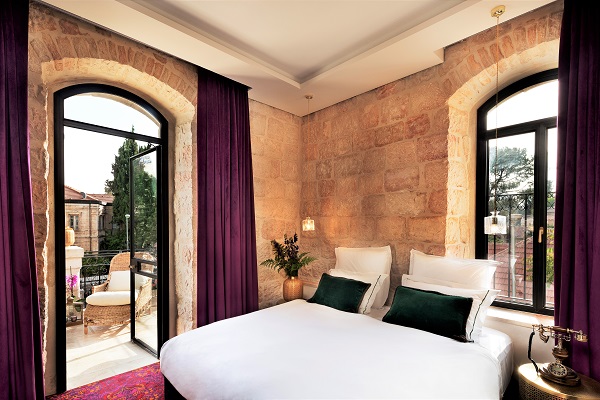 Deluxe Terrace Room
Enjoy an unforgeable Jerusalem feel at your private terrace overlooking the Villa's picturesque veranda. Our 24 SQM Deluxe Terrace Rooms can accommodate up to 2 guests in comfortable style.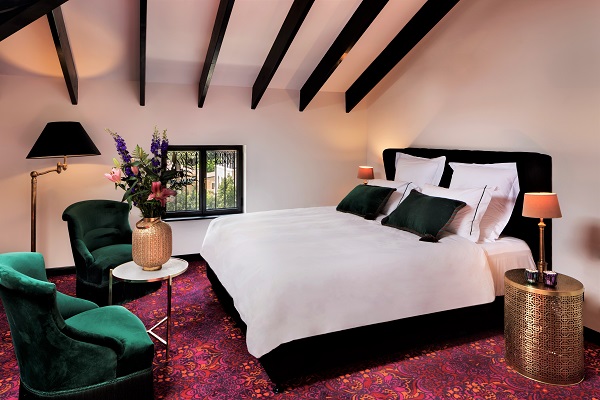 Grand Attic Room
Our plush 32 SQM Grand Attic rooms are perfect for romantic couples looking for a pampering private getaway. Located on the villa's top floor, the rooms offer beautiful sloped ceilings, a generous bathroom with both free standing bathtub and a walk in shower, as well as direct access to the hotel's rooftop terrace and spa.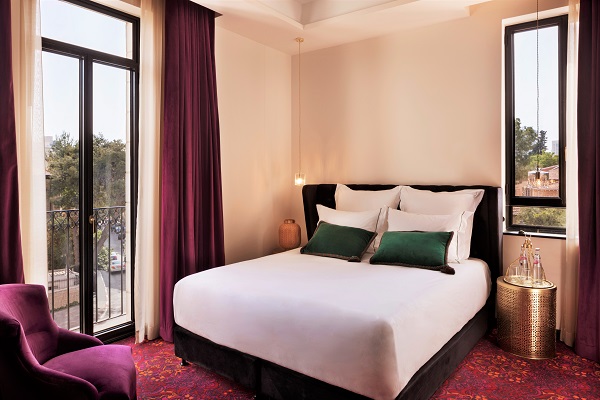 Deluxe Room
Our spacious 20 SQM Deluxe rooms are designed for 1 or 2 guests who would enjoy the extra space, offering a king size bed and stylish eclectic design.
reviews Villa Brown Boutique Hotel